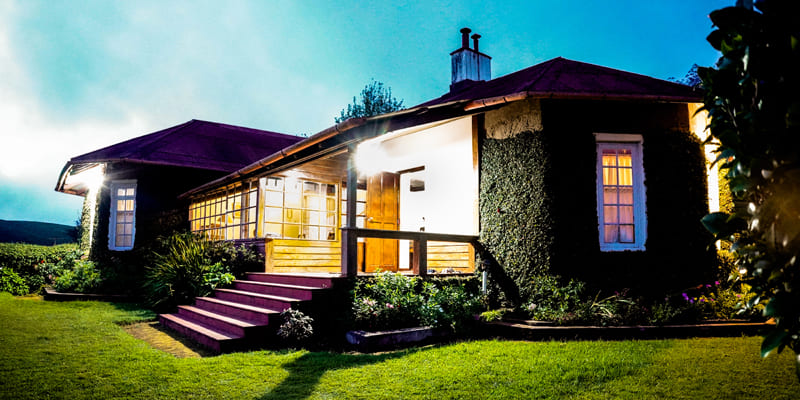 History of Tea In Munnar
Quite surprising and fascinating period that explains the history of Munnar is during the colonial era when the British ruled this location. The stunning ambiance, lush green tea plantations, amazing lakes, rich green forests, and fresh wind are all attractions of Munnar. The Scottish planters are supposed to have been the first to discover Munnar, and the Duke of Wellington was the first renowned figure to visit Munnar. HML Manale Tea Bungalow By Voyehomes– built-in 1879, is over a century old British Colonial Bungalow located in the Lockhart estate. Lockhart is known to be Munnar's first tea estate, having been planted in 1879 by Scottish planter Baron Von Rosenberg.
Munnar Tea Plantations
The members of the Muthuvan tribal community were the early inhabitants of the regions in Munnar and at that period the landscape was wild and unexplored till the Europeans started the plantation here in Munnar. A British resident Mr.John Daniel Munro reached Munnar long back in 1857 to settle a border issue between Travancore and the neighbouring states of Munnar, not to create tea plantations. However, after seeing Munnar's natural beauty, he became enamoured with this wonderful destination. He was a plantation enthusiast, and when travelling the Munnar hill stations, the notion to choose this spot as the greatest location for a plantation came to him.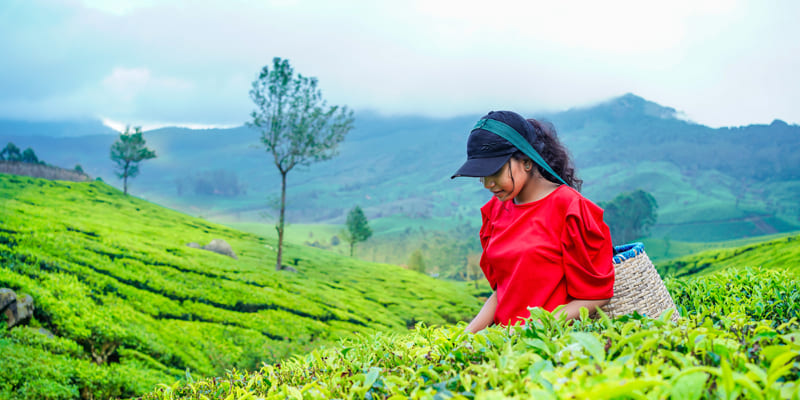 Today, there are countless Tea Plantations in Munnar, most of them are owned by the Tata Group, which doesn't seem like many.
HML Manale Tea Bungalow In Munnar By Voyehomes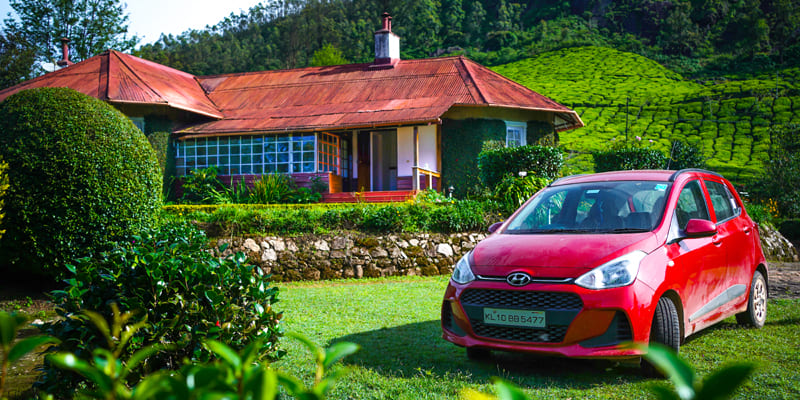 HML Manale Tea Bungalow in Munnar By VOYEHOMES– A British Tea Bungalow, from this alone, you could think it's an elegant and old Bungalow; in fact, it's a 150-year-old one that allows you to relive the lifestyles of the pioneer planters. Amidst the luscious tea gardens, on the slopes of the Chokarmudy foothills, Munnar, Kerala, this eye-catching luxurious tea plantation Bungalow has been nestled. Manale Tea Bungalow is a 2 bedroom luxury bungalow set on the Lockhart Estate, Munnar. Mr. Baron von Rosenberg, a pioneer planter who lived between 1879 and 1904, founded Lockhart Estate Munnar.
https://www.youtube.com/watch?v=bJKgT__jRWQ
This house, as the name suggests, is nestled among Munnar's tea plantations, with a picturesque hill view of the valley below that provides panoramic vistas. Another significant feature is that this heritage home is about 10 kilometres from Munnar Town. Also, Manale Tea Bungalow offers a unique blend of comfort, leisure, and adventure throughout your stay in Munnar. It is perched on the top of a small hill with a tea plantation, overlooking the gorgeous Chokramudi hills, and gives a 360-degree panorama that is truly breathtaking. Moreover, the location and facilities are ideal for a peaceful and relaxing stay in Munnar.
Manale Tea Bungalow In Munnar
Customers can stay in one of two luxurious rooms at Manale Tea Bungalow. Each room has its own particular character and appears to be completely different from the others in terms of style. In addition to that, the cottage is built in the traditional colonial style, with stone walls and high-quality wood floors, and contains astonishing paintings, murals, and handicrafts, lending it an authentic appearance. Also, these luxurious rooms are furnished with antique furnishings, including inlay woodwork on the big beds, teak wood dressing tables, and simplistic cane couches. The rooms have antique components, a cosy fireplace, and all of the required comforts. In the front yard, there is a vast lawn where you may relax and enjoy the beauty of the Chokarmudy winds.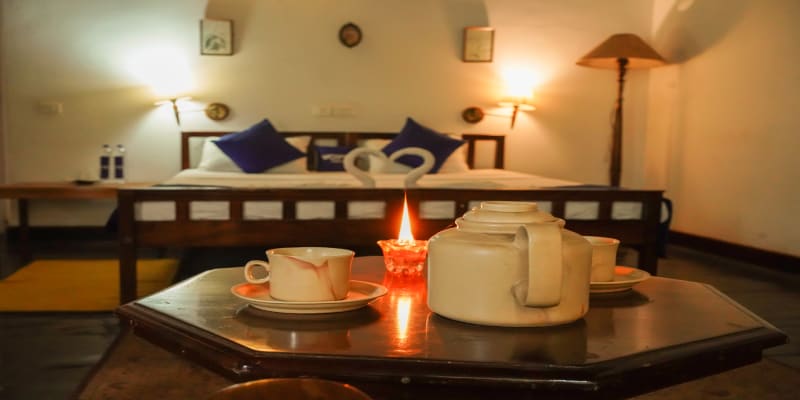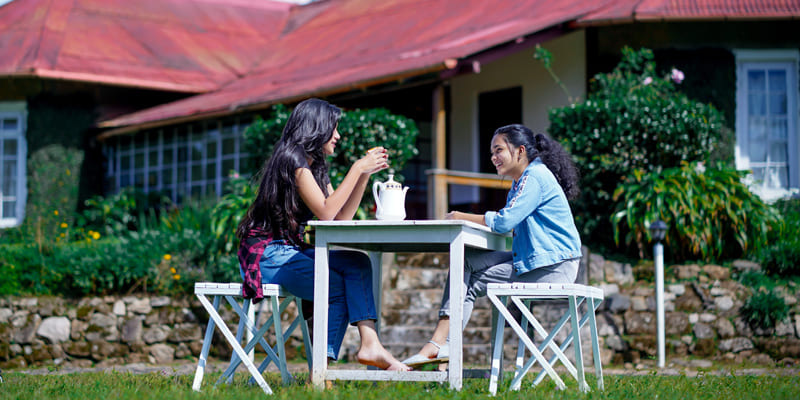 A trip to Munnar will be incomplete without visiting these tea plantations which provide an excellent view of the mountains including the Lockhart Estate view. On the undulating terrains mostly the tea cultivation is carried out but it is also grown on low-lying plains in some areas. The tea cultivated from these estates will be processed in factories and will be transported to various parts of the world. Guests staying at the bungalow have access to the tea factory, museum, tea production center, and tea estates, where they can witness tea leaves being harvested and processed.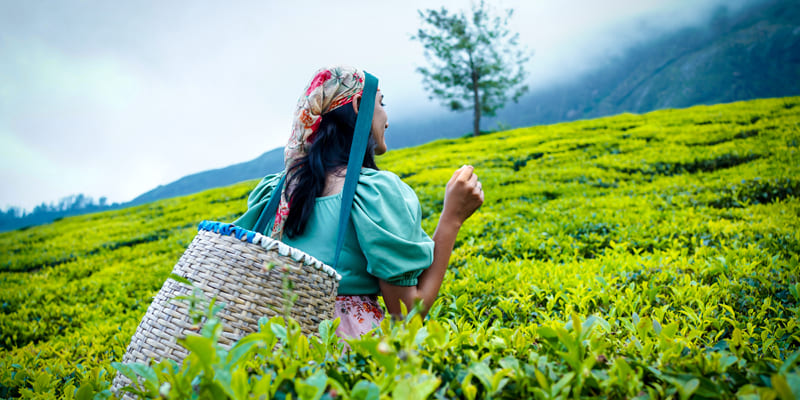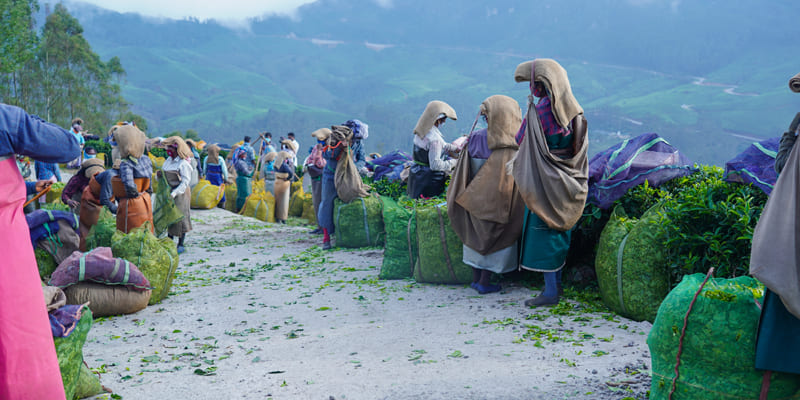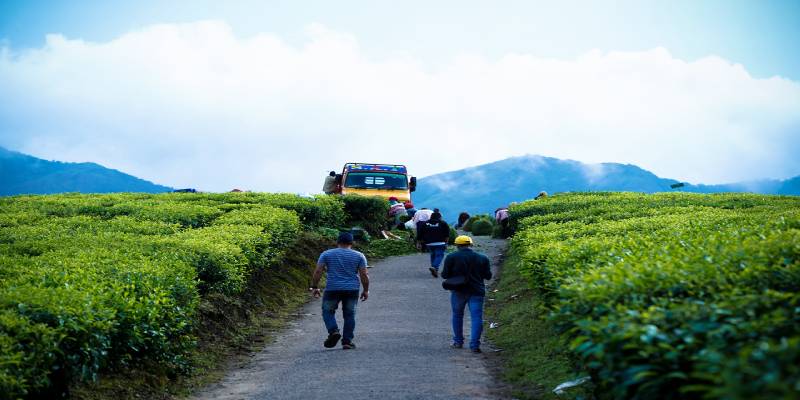 The Cool breeze and climate which attracts tourists from all over the world to Munnar and it is also suitable for growing the best tea in the world. Munnar is said to be a well known destination for tea cultivation after it was introduced by the British during the colonial era. Some of the ancient British tea factories are still in operating condition. A 100 year old Lockhart Tea Factory produces high quality tea suitable for export even today.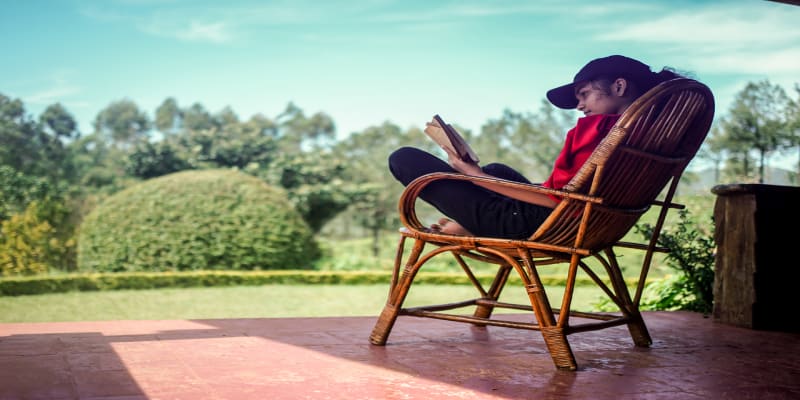 Lockhart Estate and Tea Factory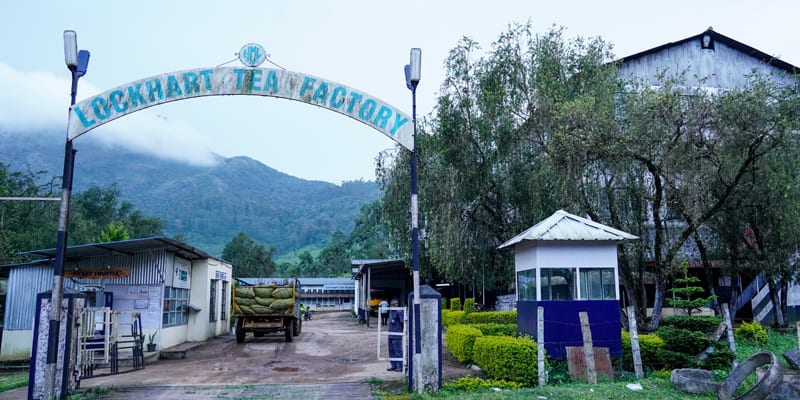 During the colonial era, the British introduced tea cultivation, and Munnar has become well-known as a tea-growing destination since that time. The main attraction that draws tourists from all over the world is the cool breeze and the environment, which are also ideal for cultivating the world's best tea. Lockhart Gap Munnar Viewpoint is a panoramic tourist spot that offers a mesmerizing view of tea plantations. A drive along this route in the late evenings watching the beautiful sun rays illuminating the tea gardens is a fantastic sight to see while in Munnar and you should never miss it.
The Lockhart tea factory is a high quality tea producing factory established more than a hundred years ago by British planters and is famous for it's Orthodox Tea produced in the traditional Wayanad is suitable for export even today. During the regular working hours in the factory, visitors are allowed where they can observe the various phases of tea processing and this will be a once-in-a lifetime experience for the travelers. On the other hand, the factory contains a tea museum, a tea sale outlet, and a tea-tasting zone and visitors will be given an overview of the Tea History & Health Benefits. Apart from them, the Lockhart Tea Museum has old photographs, machinery, and artifacts from the past. You can get the fresh orthodox tea from the Lockhart Factory Outlet which is located within the factory premises.
The Highlights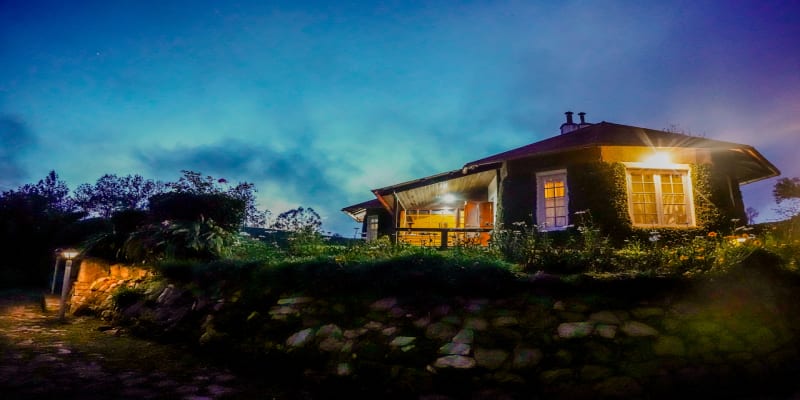 A century old British Colonial Bungalow constructed in 1879.
Pioneer planter Mr. Baron von Rosenberg lived between 1879 and 1904, who was the founder of Lockhart Estate Munnar.
Tea gardens and Tea Trails
Hilltop Tea Garden Bungalow
Colonial British Bungalow
Plantation Walk
Experience lifestyles of pioneer planters.
Private Holiday home
Tea Tourism
The Perfect Stay, Privacy Guaranteed
Activities Available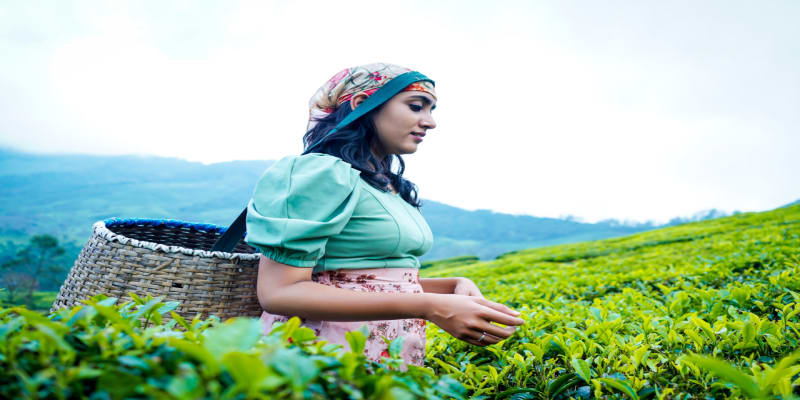 Experiential Tea Trails – Plantation Walk
Go for Tea Plucking
Enjoy Tea Tasting
Learn about Tea Tourism
Sightseeing
Jeep Safari
Campfire and BBQ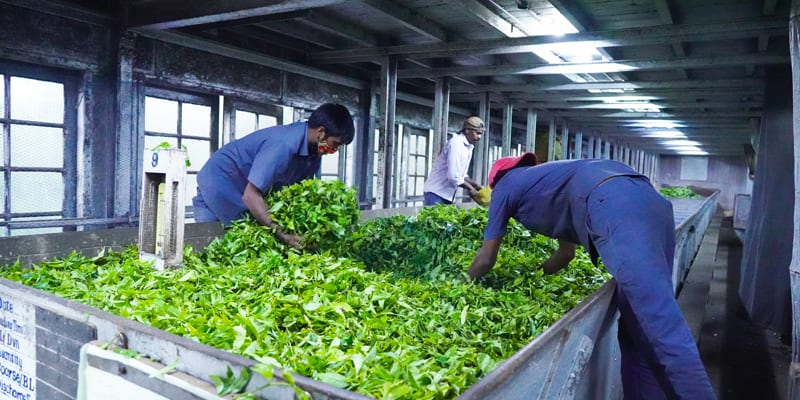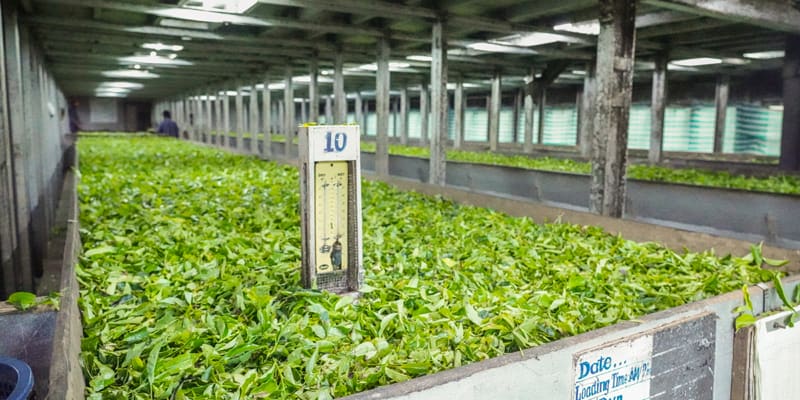 Nearby places to explore
Munnar Town (10.00km)
Lockhart Tea Museum(03.00 km)
Chokramudi Peak Trekking (08.00km)
Seetha Devi Lake (03.50 km)
Madupetty Lake (13.50 km)
Pothamedu View Point (12.50 km)
Eravikulam National Park (17.00 km)
Carmelagiri Elephant Park (16.00 km)
Kolukkumalai Base (25.00 km)
Marayur Sandal Wood Forest (48.00 km)
Kanthallur ( 55.00 km)
Vattavada (56.00 km)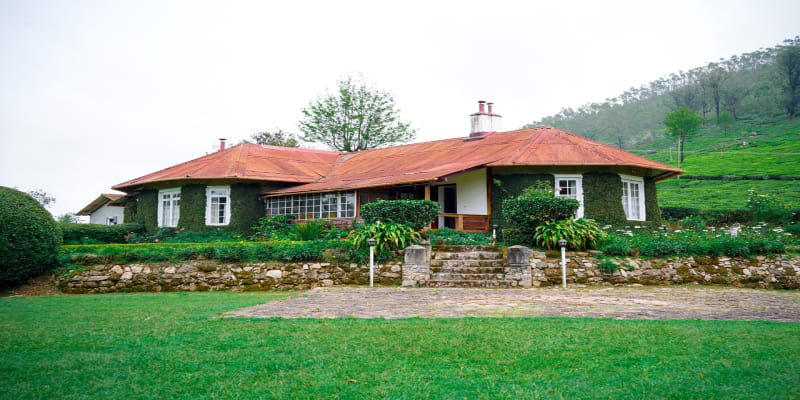 How to reach out to Manale Tea Bungalow By Voyehomes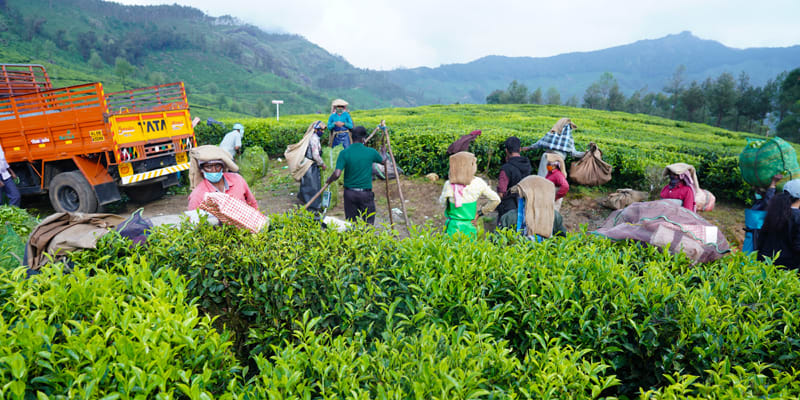 HML Manale Tea Bungalow by VOYE HOMES can be accessed through Munnar – Devikulam Road (Munnar – Theni Highway). The bungalow is just 10 kilometers and 3 kilometers away from Munnar town and Devikulam respectively, and the main road, as well as the private road condition to property from the main road, is moderate.
Devikulam – 03.00 Kms
Munnar – 10.00 kms
Suryanelli – 25.00 kms
Kochi – 109.00 kms
Landmark: Devikulam – Civil Station Road.
This 130-year-old original home, which has undergone minor renovations since the 1920s, is a unique spot to visit. Also, the unique landscape of Munnar and its altitude ranging from 7500 to 8000 feet provides a great opportunity to high altitude treks through lush green tea bushes. Moreover, this will be an amazing experience for adventure and nature lovers.
However, trekking through the lush green plantations leads us to vistas with breathtaking views of Mt. Chokarmudy Hills, rolling valleys, numerous waterfalls, and woods. Take a while out from your hectic and stressful schedule to enjoy your vacation with loved ones in a bungalow filled with joy and have a gaze into nature.
Read Next: Find The Best Tea Plantations & Tea Bungalows In Munnar