Nestled in the lap of the Western Ghats, Kanthalloor is a serene and picturesque village located in the Idukki district of Kerala, India. Known for its breathtaking natural beauty and rich cultural heritage, Kanthalloor has emerged as a popular tourist destination in recent years. Moreover, the village is dotted with several cozy homestays that offer a glimpse into the local way of life, making it an ideal destination for those seeking an authentic cultural experience. One of the main attractions of Kanthalloor is its proximity to Munnar, one of the most popular hill stations in South India. From Kanthalloor, visitors can easily access Munnar and explore the various tourist attractions it has to offer, while also enjoying the tranquil beauty of Kanthalloor.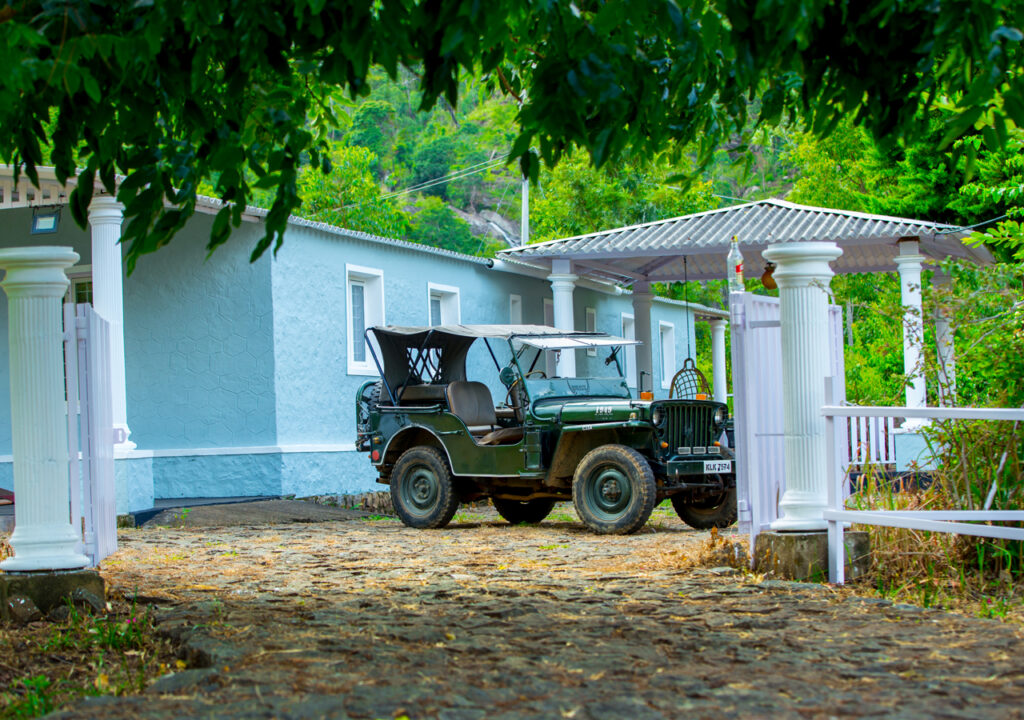 Staying in a forest resort can be a truly immersive and revitalising experience. The serenity of the forest, the chirping of birds, and the sound of the leaves rustling in the wind can be a welcome respite from the hustle and bustle of city life. Forest resorts are designed to provide visitors with a unique opportunity to connect with nature while enjoying comfortable accommodations. Many forest resorts in Munnar offer a range of activities such as nature walks, private waterfalls, bird watching, and wildlife safaris that allow guests to explore the natural surroundings.
With a private waterfall and treehouse, VOYE HOMES Moonlight Bungalow is one of the top Forest Resorts in Kanthalloor. Ideal base for a fantastic holiday with stunning scenery, mountain valleys, lochs, and animals. The VOYE HOMES Moonlight Forest Bungalow was designed to take full use of the beautiful places in which it is situated. Lean back and kick off your shoes; complete relaxation is the order of the day. Each room's entrance evokes the colonial era. Give yourself and your loved ones a trip to Kanthalloor's Forest Hill Resort for an unforgettable experience.
This Rainforest resort is located in Kanthalloor, Munnar, and it has three bedrooms, a tree house, and breathtaking private waterfalls. Because the property borders the Chinnar Wildlife Sanctuary, this Kanthalloor forest resort is a destination in and of itself. Offering enchanting nature walks with stunning vistas, hikes of varied durations, including our private waterfalls, 4×4 vehicle off-road, tree house experiences, and the rare wildlife encounter. This Bungalow is completely created with a touch of the colonial era with an excellent view of the Chinnar mountain valleys from the land. The major feature of our Kanthalloor resort is the privacy, which will give excitement and joy to your vacations.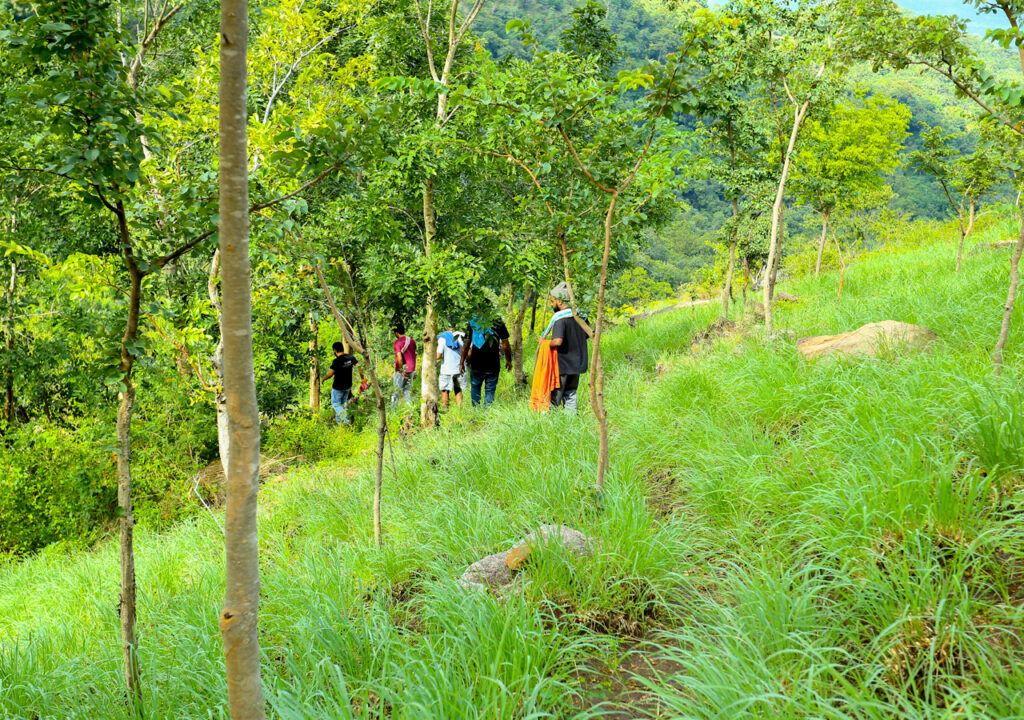 If you're a nature lover looking to explore private waterfalls and other natural wonders, you're in luck! There are plenty of nearby places to visit that offer stunning scenery and outdoor adventure. Muniyara, Anakottapara Park, Anamudi-Shola National Park, and Marayur Sandalwood Forests are all great options for those seeking a tranquil escape. For those looking to experience some excitement, the Thoovanam Waterfalls and Chinnar Wildlife Sanctuary offer opportunities to see exotic wildlife and take scenic hikes. Meanwhile, Lakkam Waterfalls and Eravikulam National Park provide picturesque views and opportunities for nature photography. Whether you're seeking a peaceful getaway or an action-packed adventure, there are plenty of nearby places to visit that offer private waterfalls and other natural wonders to explore.
Staying in a forest resort in munnar and visiting nearby private waterfalls and natural attractions can offer an unforgettable experience that allows you to reconnect with nature and find peace and tranquility. Whether you're looking for a relaxing getaway or an action-packed adventure, there are plenty of options to suit your preferences. Staying in a forest resort provides a unique opportunity to immerse yourself in the beauty of nature while enjoying comfortable accommodations and eco-friendly practices. Meanwhile, nearby private waterfalls and natural attractions offer stunning scenery, wildlife sightings, and thrilling hikes. Whatever your interests may be, taking the time to explore and appreciate the natural world can offer a much-needed break from the hustle and bustle of everyday life. So, plan your next adventure today and discover the beauty of the great outdoors.
Looking for Resorts in Kerala? VOYE HOMES offers private holiday homes all over Wayanad and Kerala at affordable rates. Click below and book your next vacation
Read Next:
Best Resorts in Munnar to Stay in 2023
10 Things To Do In Munnar On Your Next Visit