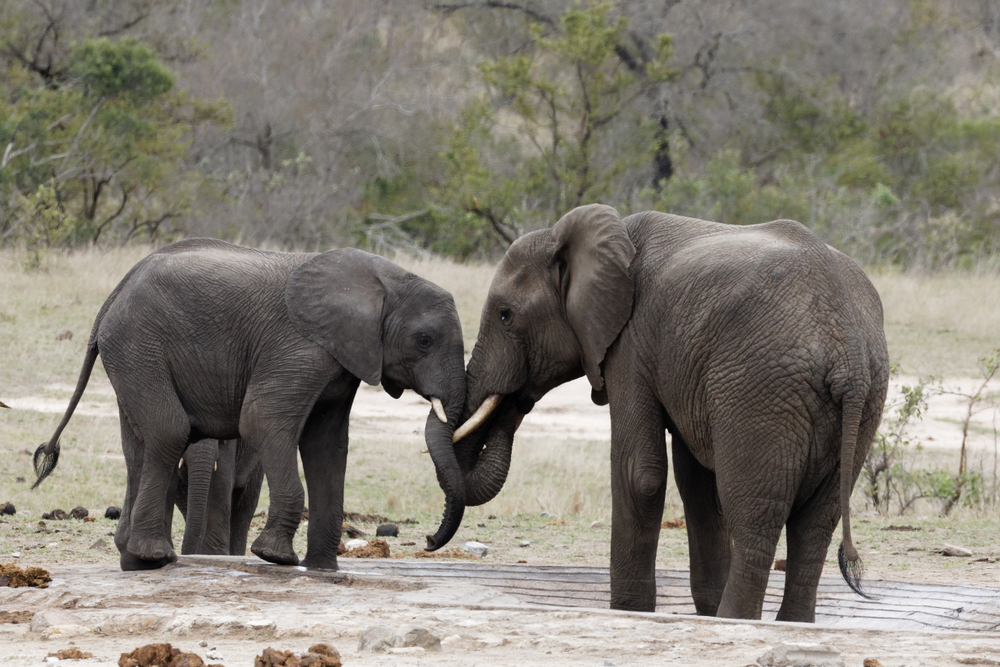 Thekkady, a captivating destination nestled in the heart of nature's abundant blessings. Known for its stunning landscapes, aromatic spice gardens, and thriving wildlife, Thekkady offers a rejuvenating escape from the bustle of city life. With its lush greenery, rolling hills, and serene backdrops, Thekkady presents a picturesque panorama that takes your breath away. The region is a part of the Periyar Tiger Reserve, one of the most renowned wildlife sanctuaries in India. Here, visitors can witness pristine lakes, cascading waterfalls, and dense forests, providing an idyllic setting for nature enthusiasts and adventure seekers alike. Also, this place is synonymous with its aromatic spice gardens, offering a sensory delight for visitors. Explore the sprawling spice plantations where you can learn about the cultivation and processing of various spices like cardamom, cinnamon, pepper, and cloves. Engage your senses as you inhale the enchanting aromas and witness the rich tapestry of colors that adorn the spice gardens.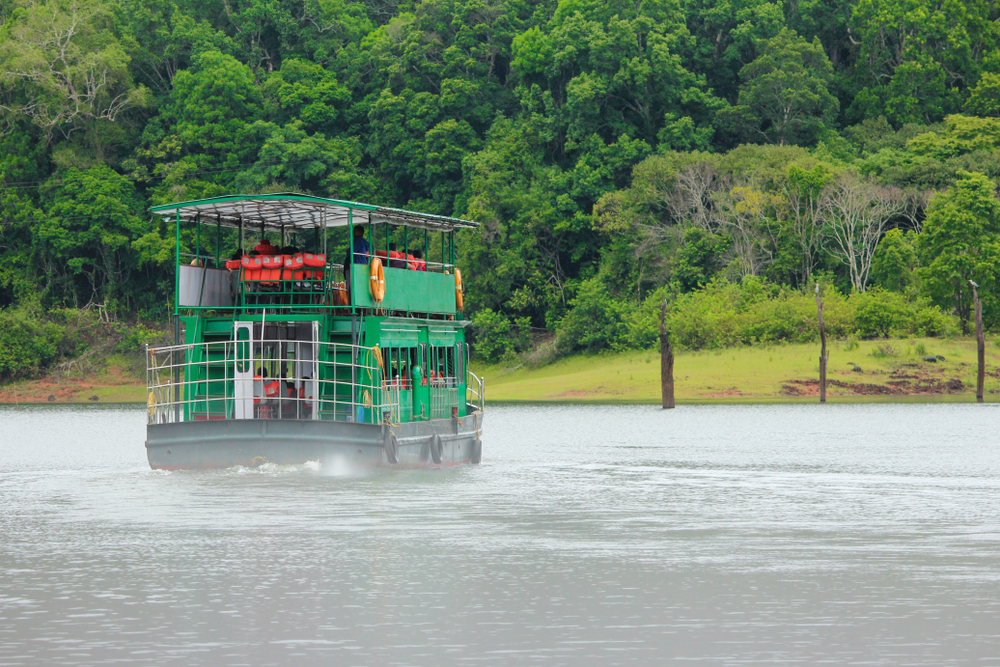 Thekkady is a hub of tourism, attracting travelers from far and wide. One of the most popular activities is a boat ride on the serene Periyar Lake, where you can catch glimpses of wildlife, including elephants, bisons, and a myriad of bird species. Trekking enthusiasts can embark on exhilarating trails through the dense forests, allowing them to immerse themselves in the region's natural beauty. Take leisurely walks through the tea and spice plantations, breathing in the fresh mountain air while experiencing the tranquility that Thekkady has to offer. 
Top Places to Visit in Thekkady
Periyar Tiger Reserve: A visit to Thekkady is incomplete without exploring the renowned Periyar Tiger Reserve. Spread over a vast area, this wildlife sanctuary is home to diverse flora and fauna. Embark on an exciting jungle safari, either by boat or on foot, to catch glimpses of majestic tigers, leopards, elephants, and various other wildlife species. The serene Periyar Lake within the reserve offers a unique opportunity to spot animals as they come to quench their thirst at the water's edge. 
Kalpavanam Elephant Park: Kalpavanam Elephant Park, located in Thekkady, is a haven for elephant lovers and enthusiasts. This unique park offers an immersive experience where visitors can interact with these gentle giants in a responsible and compassionate environment. Elephant rides are a popular choice, providing a memorable and intimate experience as you journey through the lush surroundings atop an elephant's back. 
Ottakathalamedu Viewpoint: To reach Ottakathalamedu Viewpoint, one can embark on a short trek or opt for a scenic drive through winding roads. As you ascend to the viewpoint, you'll be greeted by mesmerizing vistas of rolling hills, tea plantations, and dense forests that stretch as far as the eye can see. In addition to the captivating vistas, Ottakathalamedu Viewpoint is also known for its tranquil and serene atmosphere. Away from the bustling crowds, it provides a peaceful escape 
Cumbum Theni Grape Gardens: Cumbum Theni Grape Gardens, located in the picturesque region of Cumbum in Theni district, is a delightful destination for grape enthusiasts and nature lovers. Nestled amidst the Western Ghats, these sprawling vineyards offer a captivating sight of lush greenery and vine-laden landscapes. The grape gardens also provide an opportunity to learn about the grape cultivation process, from planting and nurturing the vines to harvesting and processing the grapes.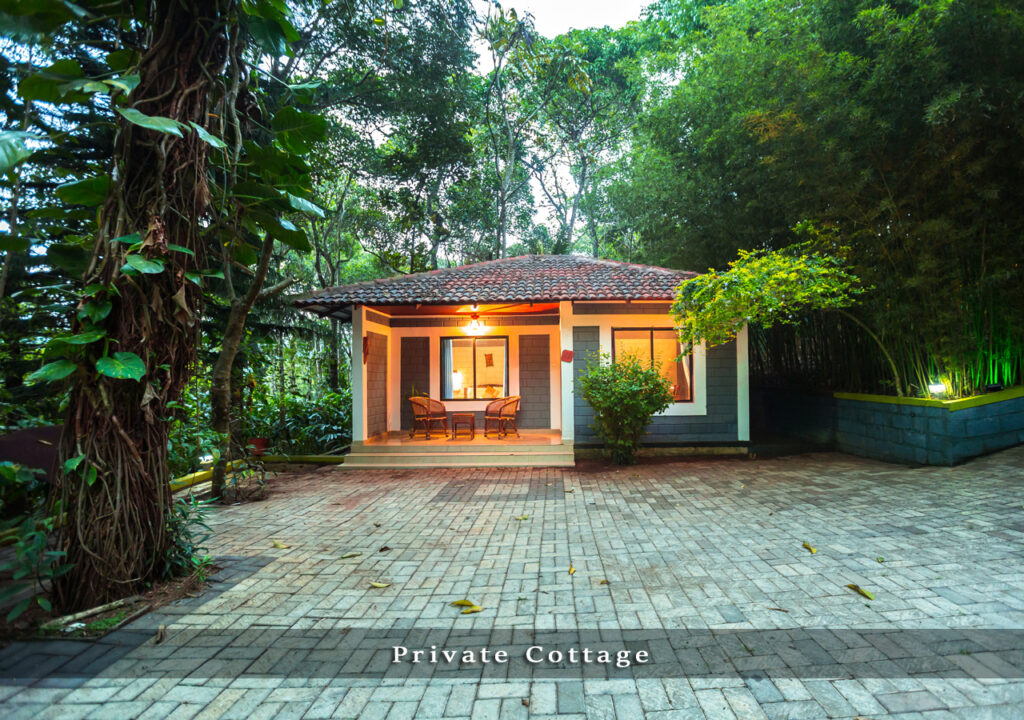 Enhance your experience in Thekkady by choosing a remarkable stay at the Spezia Natural Resort by Voye Homes. As you step into this resort, you'll be greeted by the enchanting aroma of cardamom. Nestled within a spice garden, this luxurious resort provides a seamless blend of comfort and nature's charm. Immerse yourself in the serene surroundings, indulge in delectable cuisine. Choose from a 2-bedroom bungalow perched on the crest of the spice garden or 4 cozy independent cottages. Each space is thoughtfully crafted to offer you utmost comfort. After a day of exploring, retreat to our in-house restaurant to savour wonderful delicacies while taking in the magnificent views from the balcony. Indulge in real local flavours and take your taste buds on a culinary journey.  
So, pack your bags, embark on a journey to Thekkady, and let its natural wonders and cultural treasures leave an indelible mark on your heart. Discover the beauty of Thekkady, immerse yourself in its spice gardens, explore its wildlife, and create unforgettable memories that will last a lifetime. Thekkady awaits you with open arms, ready to enchant and captivate you at every turn.