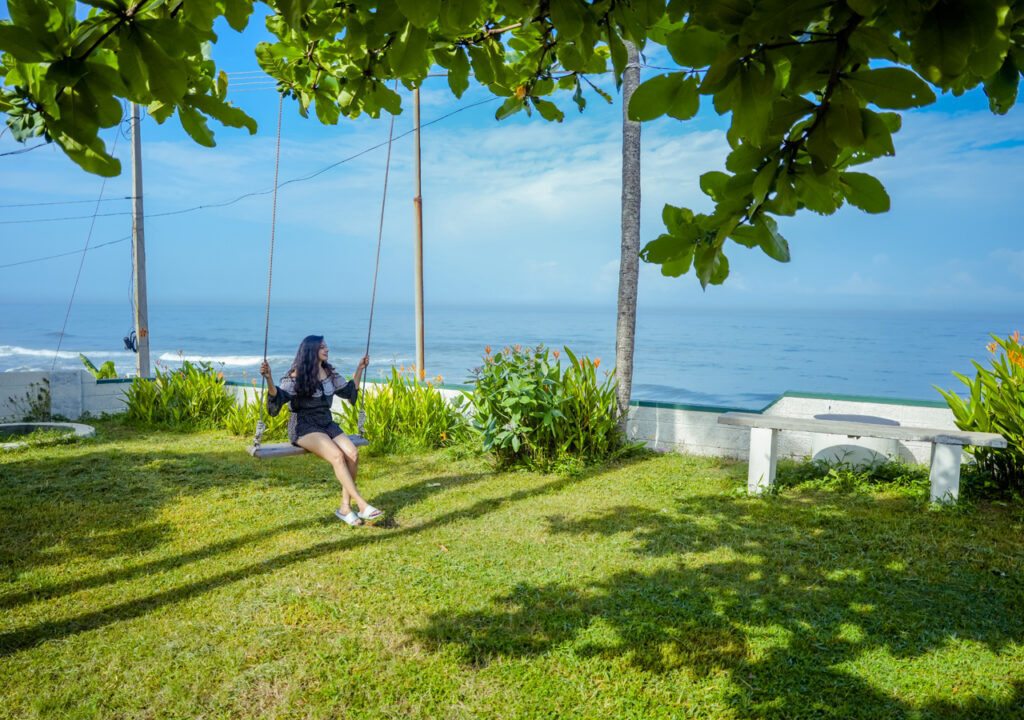 In the southern Indian state of Kerala lies a coastal paradise called Varkala. With its pristine beaches, dramatic cliffs, and rejuvenating waters, Varkala has emerged as a popular destination for travelers seeking tranquility and natural beauty. Holiday homes in Varkala offer a unique and personalized experience, allowing visitors to immerse themselves in the local culture and truly connect with the essence of this enchanting place. In this blog, we'll delve into the allure of holiday homes in Varkala and discover why they are the perfect choice for an unforgettable getaway. 
Unlike the standard hotel experience, holiday homes in Varkala offer a sense of home away from home. These accommodations range from cozy cottages to luxurious villas, providing an intimate and comfortable environment. With fully furnished living spaces, private bedrooms, and well-equipped kitchens, holiday homes ensure that guests have everything they need for a relaxing stay. Whether you're traveling solo, with a partner, or as a family, these homes cater to various group sizes, allowing everyone to enjoy their own space while still being together. 
One of the most significant advantages of holiday homes in Varkala is their stunning locations. Many of these properties are nestled amidst verdant landscapes, perched atop cliffs overlooking the Arabian Sea, or tucked away in serene backwater areas. Imagine waking up to the sound of crashing waves or enjoying panoramic views of the sunset from your private terrace. These picturesque settings provide an idyllic backdrop for relaxation, meditation, and reconnecting with nature. You can also find holiday homes situated close to the bustling markets and vibrant beachfront, allowing you to easily explore the local attractions. 
Varkala's holiday homes provide an unparalleled opportunity to experience the charm and beauty of this coastal haven in a way that hotels simply cannot match. From the comforts of a home away from home to immersion in local culture and breathtaking locations, these accommodations are an invitation to embark on an unforgettable journey of relaxation and exploration. So, why settle for the ordinary when you can make your stay in Varkala extraordinary by choosing a holiday home that will leave you with cherished memories for years to come? 
Solaris Beach Resort Varkala by VOYE HOMES
Discover Solaris Beach Resort Varkala by VOYE HOMES, a captivating sanctuary nestled on the picturesque cliff edge of Varkala. Indulge in the breathtaking beauty of this beach resort, providing a serene getaway in Edava, Varkala. Adorned with six exquisitely designed premium villas, each offering magnificent views of the Arabian Sea.
Immerse yourself in the splendor of an uncrowded beach, caressed by gentle, constant breezes that beckon water sports enthusiasts. Secluded villas provide splendid vistas of the azure coastline. Indulge your senses at the revitalizing Ayurvedic spa, or embark on exhilarating adventures such as cycling and private beach visits. After a day of exploration, satisfy your culinary desires with an array of delightful dishes, especially the mouthwatering seafood, served at the on-site restaurant. 
Ocean Pearl Varkala by VOYE HOMES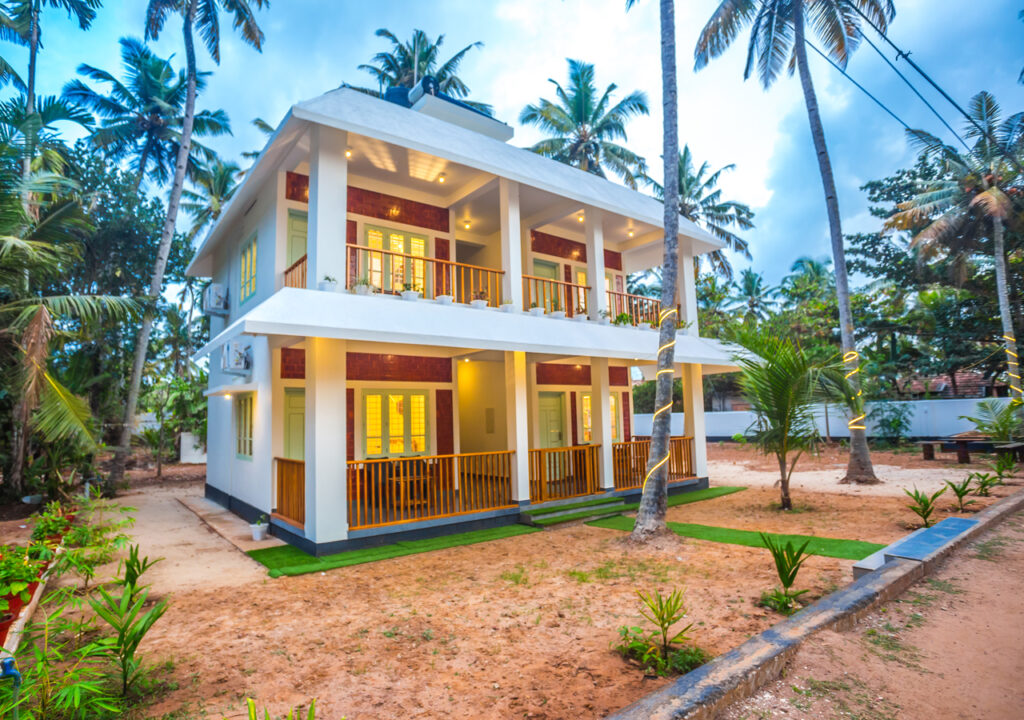 Experience an unforgettable stay at Ocean Pearl Varkala by VOYE HOMES, one of the most enchanting beach resorts in Varkala. This homestay, nestled conveniently near the Arabian Sea, ensures a truly memorable retreat. Perfectly suited for honeymooners, friend groups, and families, it offers a serene and unpopulated beach adorned with gentle yet consistent winds, creating an ideal setting for water sports. Guests can enjoy captivating views of the beach, the setting sun, the surrounding vegetation, and the clear sky. Our resort features deluxe air-conditioned rooms, offering the finest accommodations tailored to your preferences. Expect unparalleled guest services and amenities that will exceed your expectations.