Rise of Tourism Sector in Kerala
Tourism in Kerala is a year round craze for travel enthusiasts and casual tourists alike. Kerala tourism is the third-largest industry in India, contributing to around 4% of its GDP. Every year Kerala attracts around 18 million domestic and 1 million foreign travelers. Rise of Private Holiday homes resolve the issues faced by the customers that resorts and hotels have been trying to clear up for years.
Kerala is known as God's Own Country. This name is given because of the beauty of nature and the lifestyle of people. There are many reasons why Kerala attracts tourists from across the world. Some of these include backwaters, beaches, wildlife sanctuaries, Ayurveda, historical monuments, religious sites, festivals, and much more.
The hospitality sector in Kerala has been growing steadily since the early 1990s. Today, Kerala hosts many international tourists from countries like Japan, China, Singapore, Malaysia, Australia, Canada, USA, UK, Germany, France, Russia, Middle East, Africa, South America, etc. the sector is growing rapidly, with new resorts and hotels opening up all the time. This is great news for tourists who are looking for beautiful and exotic destinations to visit, as there are now more choices than ever before when it comes to where to stay.
Resorts and Homestays in Kerala
Resorts and homestays are the places where people go to relax and unwind from the stress of everyday life. People travel to enjoy themselves and spend quality time with family and friends. However, this is not always the case. When you're booking a vacation, there are a lot of factors that go into choosing the right resort or hotel. But sometimes, issues come up during the stay that wasn't anticipated.
There are many instances where people have been denied their right to privacy. With having to accommodate many guests at a time, issues like noise complaints, theft of property, vandalism can all ruin the mood and purpose of the guest's visit.
To overcome this obstacle a new innovative concept called Holiday homes is introduced by VOYE HOMES. Holiday homes aim to solve the issues that resort and hotel owners have been itching to clear up for years.
VOYE HOMES tackles this issue by providing its guests with a private and safe holiday experience with emphasis on full privacy and exclusive stays. The travelers, therefore, have the privacy of a cosy home, the ambience of a fabulous vacation and the excellence of a hotel.
About VOYE HOMES
VOYE HOMES properties are located in isolated and beautiful sites where guests can experience a unique blend of comfort, leisure, and adventure throughout their stay. Moreover, the location and facilities are ideal for a peaceful and relaxing stay away from the jam packed chaotic city life.
VOYE HOMES strongly believes that an amazing travel experience starts with finding the perfect place to stay. With VOYE HOMES, you'll get a personalized experience that is just right for you. By helping you find the perfect place to stay, whether you're looking for a luxurious bungalow, cozy cottage or an old school tent stay, VOYE HOMES has it all covered.
Currently over 40 properties in major tourist destinations Munnar, Wayanad, Vagamon, Kochi, Kanthalloor, Munroe Island, Attappadi, Sholayur and Panchalimedu in Kerala with plans to expand to over 100 properties by the end of the year.
Let's have an in depth look at some of the properties and find out why VOYE HOMES is the first choice for travelers seeking a private vacation or just a weekend getaway to recharge.
1. Munnar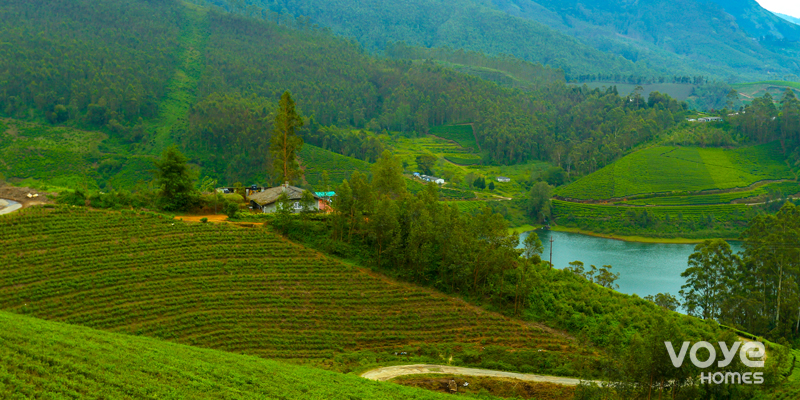 Munnar is a beautiful hill station located at an altitude of 1,200 meters above sea level. It is also known as "Scotland of South" due to its lush green vegetation and cool climate. This town is famous for its tea plantations and attracts many tourists from different parts of India and abroad. There are about 4,000 hectares of tea gardens in the state. The cultivation of tea in Kerala dates back to the British era.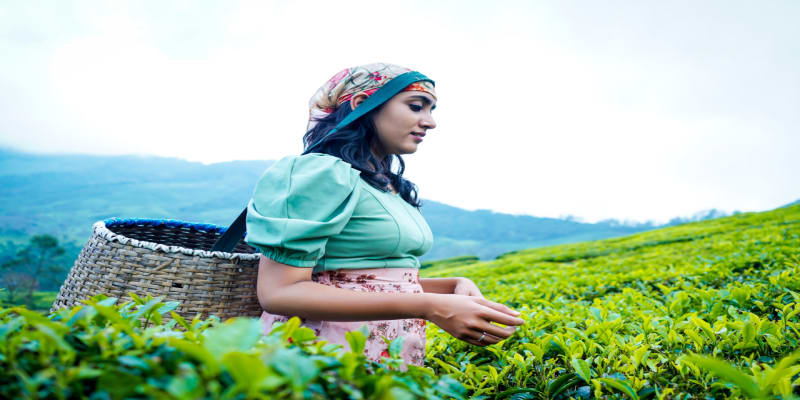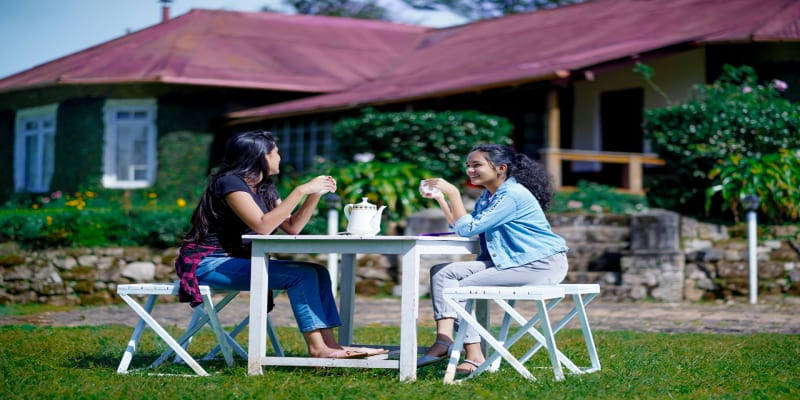 VOYE HOMES Munnar offers beautiful and spacious Bungalows, private club and lakeside cottage nestled amongst the tea plantations. The location and premises are ideal for a quiet and serene Munnar stay that offers a unique blend of comfort relaxation and adventure.
2. Wayanad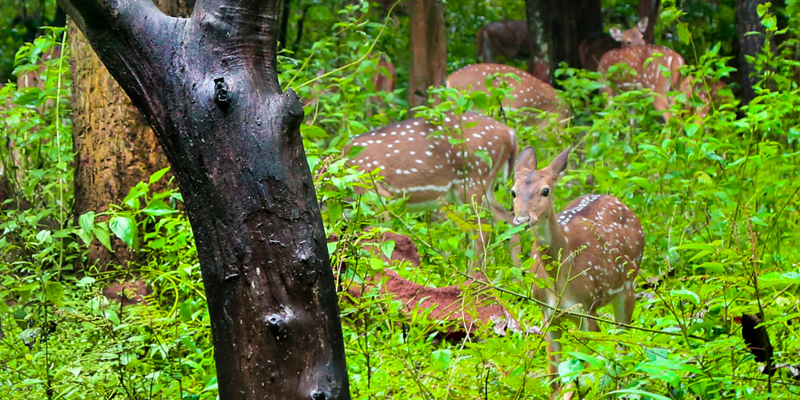 Wayanad, a rural district in Kerala state, in southwest India, is a popular tourist destination. The beautiful Wayanad district adorns the northern hills of Kerala. This amazing destination is very well known for its plethora of camping and hiking trails, breathtaking waterfalls, caves, bird watching spots, and plenty of beauty. The area has been a favorite of tourists for many years. People are particularly keen to choose exotic products, including spices, coffee, tea, bamboo products, honey and herbs. It has been known as the 'garden state' since its lush green forests are home to many exotic flora and fauna. It is famous for its waterfalls. There are about 100 waterfalls here. Out of these, 10 are located near Periyar.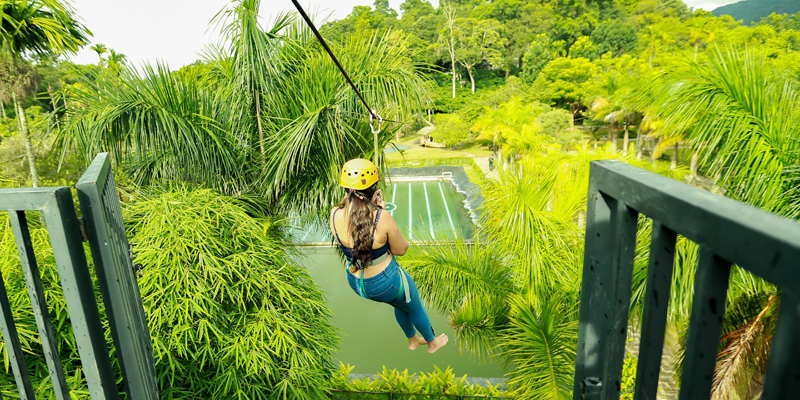 VOYE HOMES Wayanad currently accommodates guests to 7 properties in Wayanad. Properties with private swimming pools, jungle plantation encompassing the resort giving the guests a full jungle stay experience. VOYE HOMES also have private villas with activities including trekking, bird-watching, long walks, indoor games, and evenings spent by the bonfire. VOYE HOMES proposes the prospect of paying for a fantastic and important time along with your friends and family.
3. Vagamon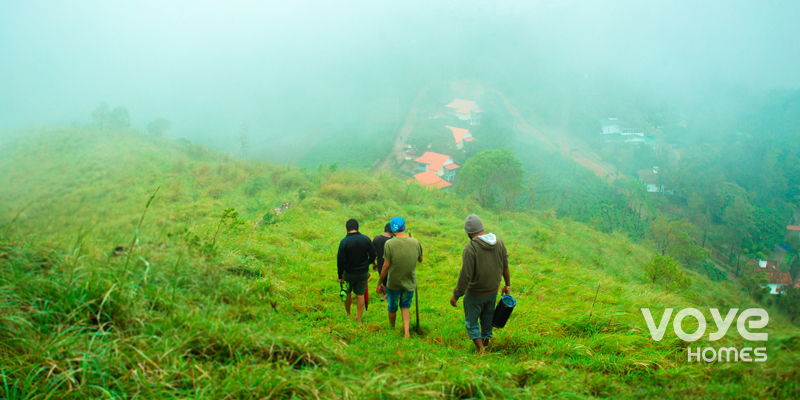 The beautiful Vagamon Hill Station is located at an altitude of 1,200 meters at the junction of Kottayam and Idukki in Kerala. This place has plenty of lush green tea plantations and endless green hills dotting its landscape. What makes a visit here special is the year-round pleasant climate. Cool summers with temperatures between 10 and 23 °C Vagamon is a small hill station, unconventional but with the most breathtaking canyons and meandering streams. Filled with fresh cool air, rustling pine forests, cascading waterfalls and stunning meadows, this place will make for an extraordinary experience.
VOYE HOMES Alpine Vagamon is a plantation stay in the middle of a tea plantation. As a vacation retreat, this property gives the sensation of an exotic far away destination without the hassle of traffic. This is a boutique accommodation suited to individuals, couples, or small families in search of a personalized country retreat.
VOYE HOMES Anudhyana Bungalow is surrounded by green grassland, with panoramic views all around, Anudhyana Bungalow is all about disconnecting with your everyday and taking time out to smell nature, quite literally.
VOYE HOMES Whitestone Cottage is a private vacation home located in a beautiful mountainous area of Vagamon. Scenic views, abundant greenery, friendly local people and extraordinary tasting food.
VOYE HOMES Tiyans Castle – the Vagamon holiday resort is a 01 bedroom independent budget friendly cottage that offers amazing views of mountains and tea plantations.
VOYE HOMES Novella is an eco-friendly hill top tea estate cottages with amazing balcony views. A perfect hiking spot with a 360-degree spectacular view of western ghat mountains so becomes the right choice for adventure lovers.
4. Kochi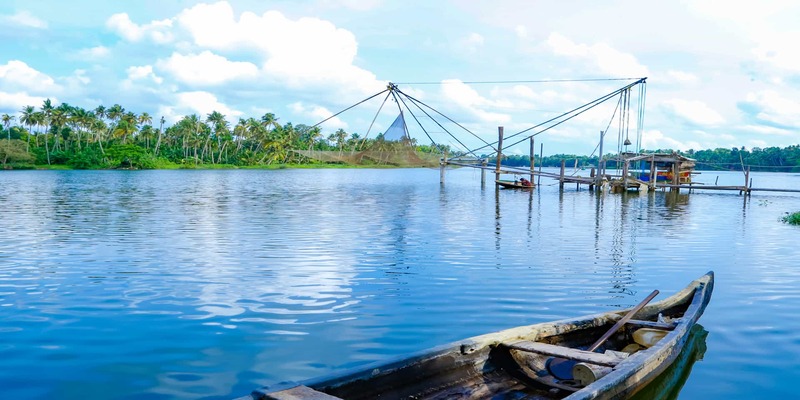 Kochi represents different things to different people. For many, it is a thriving cosmopolitan city with bustling streets, cinemas, shopping malls and skyscrapers. The state's business capital, with a style statement unlike any other in the state, both in clothing and lifestyle. For others, Kochi is a place with deep historical roots, and its streets exude old-world charm. A beautiful monument and diverse linguistic and ethnic communities, including Jews, Konkinis, Gujaratis and more.
In short, Kochi offers a plethora of modernity, old-world charm and a global perspective that encourages both continuity and change. As for its geographic location, it is a random combination of hilly areas, estuaries and backwaters, small islands, coastal cities like Fort Kochi and Mattancheri, and flat terrain like Ernakulam city.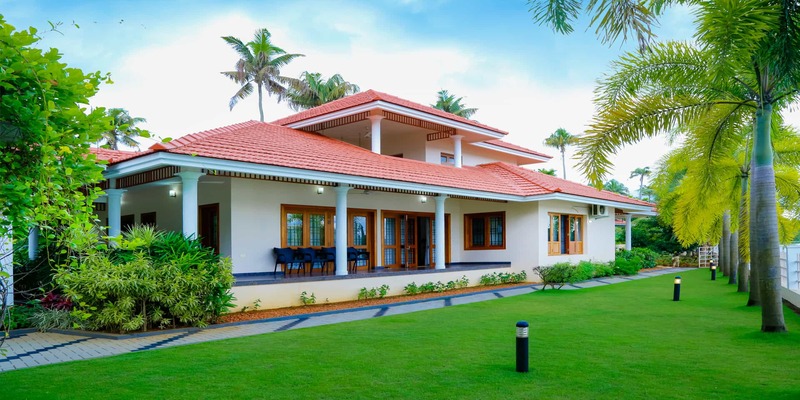 Located in the picturesque village of Kongorpilly, just 12 kms from the city of Kochi VOYE HOMES River Whisper is a 4-bedroom diamond-rated homestay approved by the Kerala Department of Tourism. Overlooking the Periyar River, the hotel is suitable for families and large groups. Promising guests with simple pleasures of life, it boasts a full-length riverfront, expansive lawns with outdoor seating, and the natural feel of a village ecosystem filled with friendly people and diverse birdlife. In short, it's the ideal choice to experience the famous elements of Kerala hospitality in your comfort zone. Kerala's backwaters are the perfect place to relax amongst palm trees and country houses.
5. Kanthalloor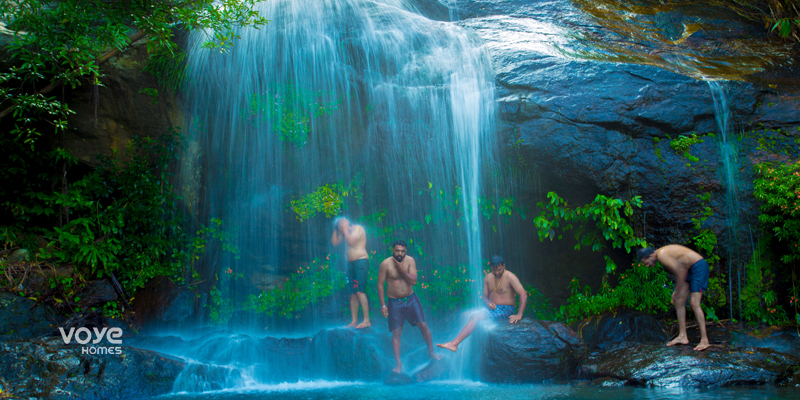 Kanthalloor is practically a downpour shadow town, lying on the eastern side of the Western Ghats close to Marayur and it is one among the excellent hill station close to Munnar. The significant attractions of Kanthalloor are, the appealing scene and environment. Kanthalloor is renowned for its wide assortment of yields which are not found in different pieces of Kerala and is prevalently known for apple and orange homesteads. It is the main spot in South India where apples are developed. Kanthalloor is renowned for its Apple, Oranges, Plums, Peaches, Strawberry, Blackberry, Gooseberry some of which are a delicacy in ceratin parts of Kerala.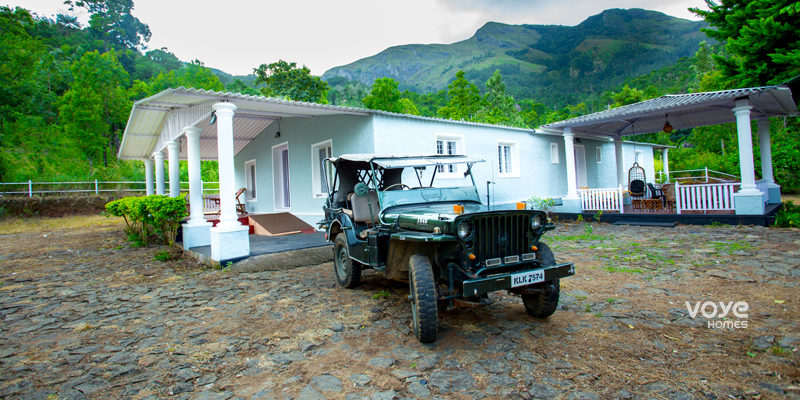 VOYE HOMES Moon light Bungalow is one of the best resorts in Kanthalloor with a private waterfall and tree house. With spectacular valleys, lakes and wildlife, this is the ideal starting point for a perfect holiday. The forest bungalow was built to take full advantage of the picturesque setting in which they are located. This rainforest resort in Kanthalloor, Munnar is a private 3 bedroom plantation bungalow with a stunning tree house and stunning waterfall. It offers stunning nature trails where you can take in breathtaking views and hikes at different times depending on your preferences, including private waterfalls, off-road 4×4
6. Munroe Island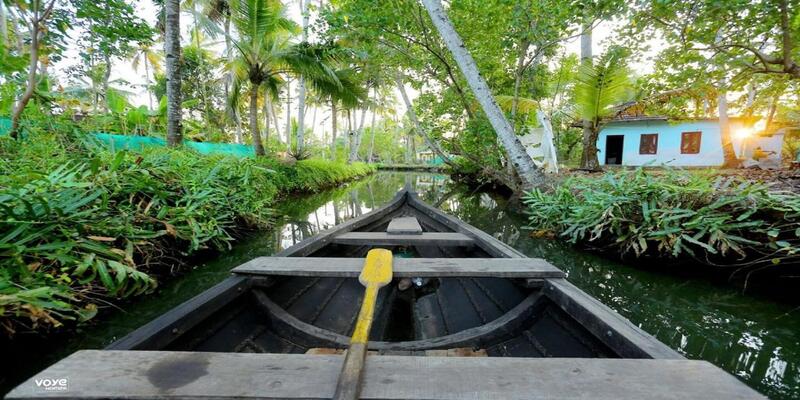 Munroe Island is a beautiful and secluded island located in Kerala, India. It's known for its lush vegetation, serene backwaters, and friendly locals. If you're looking for a quiet place to relax and recharge, Munroe Island is the perfect destination. Munroe Island is a nature lover's paradise. With its abundant wildlife and pristine beaches, stunning scenery and tranquil atmosphere, it's the perfect place to escape the hustle and bustle of city life.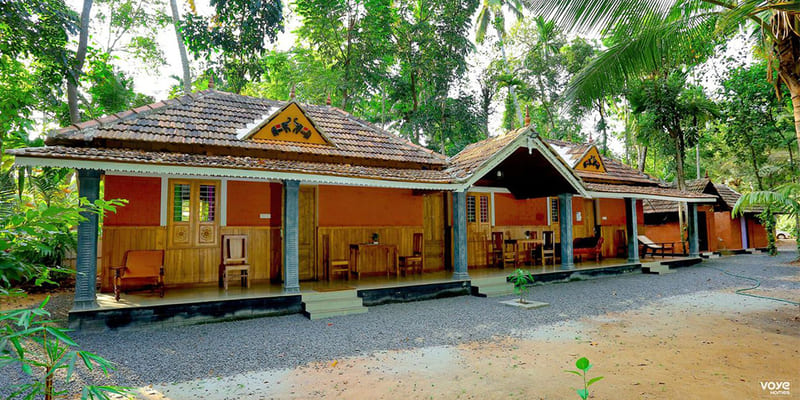 VOYE HOMES Mundro Greenland is a private and peaceful holiday home on the banks of Kallada River "Nestled in the lap of the spectacular Ashtamudi Lake backwaters in Kerala. This Munroe island backwater Homestay offers basic modern comforts at easily affordable rates. The villa is ideally located in proximity to the azure Kallada River and also offers the exclusive privilege of canoeing boats where you can have loads of fun all day long in one of the best Homestays in Kollam. With private parking space, free Wifi, complimentary breakfast, a personal hygienic kit, safe and secure atmosphere.
7. Panchalimedu
Panchalimedu is a popular tourist destination in Kerala, India. The name Panchalimedu means "five hills" and refers to the five hills that surround the town. Panchalimedu is known for its beautiful scenery, with the hills covered in green tea plantations. The town is also home to a number of ancient temples, making it a popular destination for religious pilgrims. If you're looking for a unique and beautiful place to visit, Panchalimedu should be at the top of your list!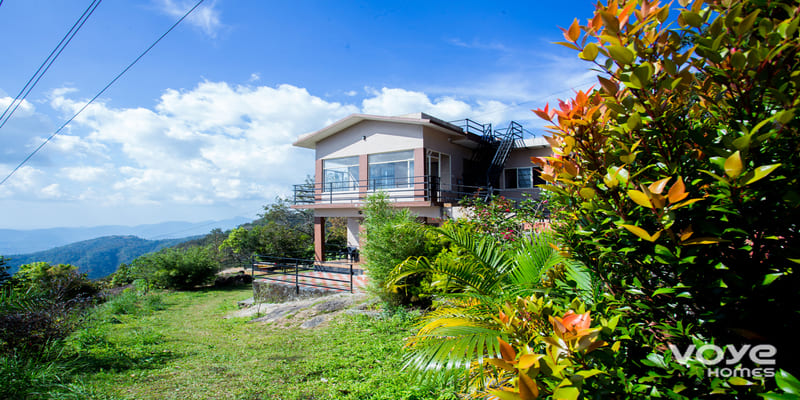 VOYE HOMES Misty Villa resort is a well-known hill station resort with a soundtrack record of 5 years. The cool climate round the clock and refreshing breeze is a specialty that promotes Panchalimedu tourism. The place offers an ethereal atmosphere. This place has an enchanting set of hills, which refreshes the body and mind.
VOYE HOMES Misty Villa Panchalimedu has its own long private trekking route, seating arrangements under tree shades with valley view, and a small brook flowing with enchanting sound which are added attractions no one else around can provide. Being a hill station, the climate in and around Panchalimedu remains cool and pleasant throughout the year. Hence, it can be visited anytime during the year. Due to its satisfying weather, even during the summer season, Panchalimedu is an amazing place to retire to for a relaxing summer vacation in Kerala.
8. Attappadi, Sholayur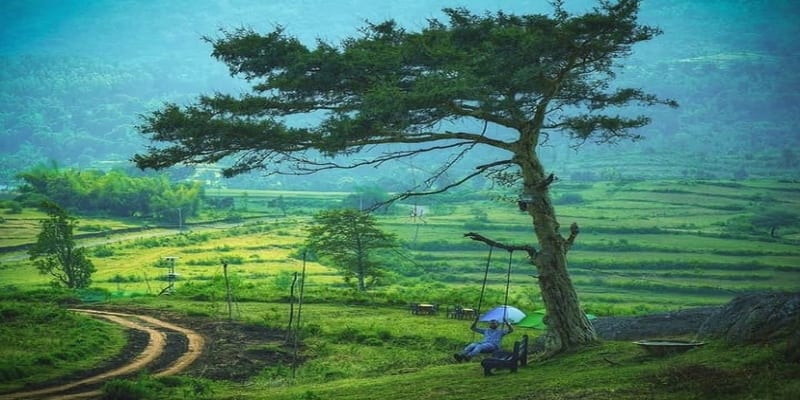 The Attappadi region is famous for its beautiful landscapes. With towering mountains, pristine forests and gushing rivers, it's no wonder that tourists flock here to escape the city life. One of the best things about Attappadi is the friendly people. No matter where you go, you'll be greeted with a smile and a warm welcome. It's this hospitality that makes Attappadi one of the most special places in India. Sholayur is a small village located in the Attappadi region of Kerala. It's best known for its stunning natural beauty, which includes waterfalls, rivers, and mountains. Tourism is the main industry in Sholayur, and it's easy to see why. The village has something for everyone, from hiking and camping to rafting and fishing.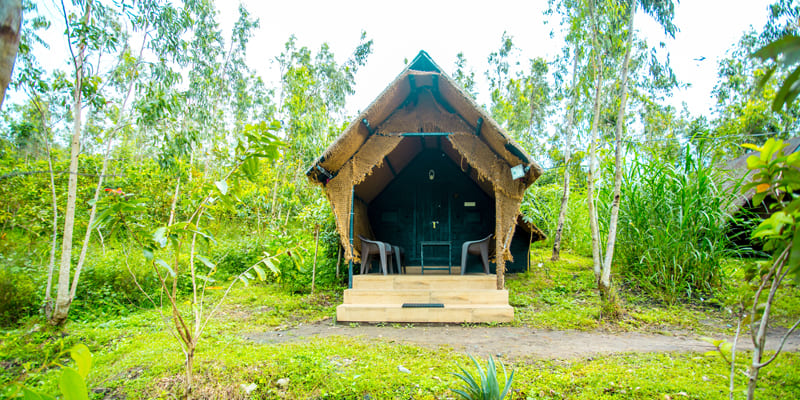 VOYE HOMES Igloo caves, A caves and O caves are all hill view resorts capable of accommodating large groups of people. Surrounded by the lush green mountains, numbers of activities come with all the ingredients for an adrenaline junkie. Away from the bustles of busy life, the Mountain View resort at Anaikkatti, Sholayur is a perfect spot for backpackers and solo travelers and it ensures a calm and comfy stay amidst the richness of nature with swimming pool at the middle of the grassland. VOYE HOMES Pine-Encamp is a tent stay experience for the camper in you, with a hill slope terrain in the middle of the pine forest with enough space to set up tents, the camp is suitable for large groups.
Visit VOYE HOMES to explore our properties
Read Next: 5 Unexplored Hidden Gems In Munnar You Must Visit