When the enchanting melody of a long weekend beckons, there is no better place to wander than this gem known as "God's Own Country. When it comes to exploring India's picturesque landscapes, Kerala stands out as a true gem.  Kerala offers an abundance of natural wonders, cultural heritage, and breathtaking experiences. In this blog, we will delve into the best attractions and experiences that await you during a long weekend in Kerala.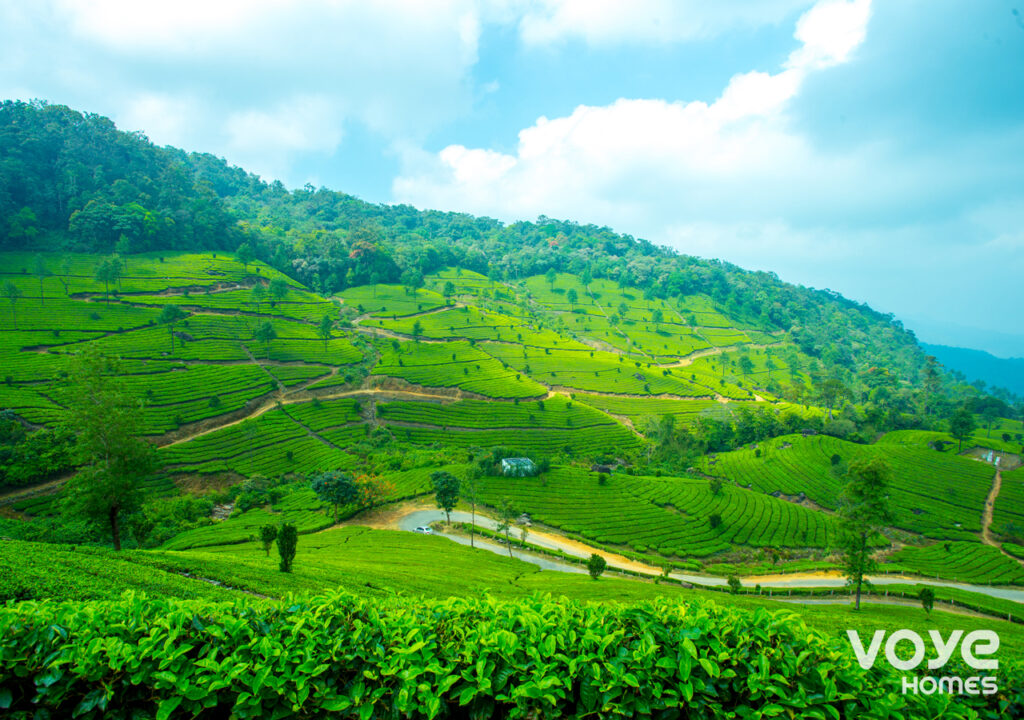 Enchanting Hill Stations: The hill stations of Kerala provide respite from the heat and an escape into the lap of nature. Munnar, Wayanad, Vagamon and Thekkady are some of the most popular hill stations, boasting tea plantations, spice gardens, and wildlife sanctuaries. Stroll through the tea gardens, breathe in the refreshing air, and let the misty mountains captivate your senses.
Backwaters Bliss: Kerala's backwaters are a must-visit attraction that promises a tranquil and mesmerizing experience. A boat ride through the serene backwaters, flanked by lush greenery and coconut trees, is an unparalleled journey. Spend a day on a traditional houseboat, drifting along the network of canals and lakes, and witness the simple lifestyle of the local villagers.
Cultural Kaleidoscope: Kerala's rich cultural heritage is a delight for any traveler. Explore the vibrant art forms like Kathakali, Kalaripayattu, and Mohiniyattam, which portray the essence of Kerala's traditional art. Don't miss the chance to witness these captivating performances during your visit.
Pristine Beaches: Kerala is home to some of the most exquisite beaches in India. Kovalam, Varkala, and Marari offer stretches of golden sand kissed by the azure waters of the Arabian Sea. Whether you want to bask in the sun, indulge in water sports, or simply watch the sunset, Kerala's beaches have something for everyone.
Wildlife Encounters: For wildlife enthusiasts, Kerala boasts an array of national parks and wildlife sanctuaries. Periyar Wildlife Sanctuary, located in Thekkady, is a famous destination to spot elephants, tigers, and various species of birds. Embark on a jungle safari and get a chance to connect with nature like never before.
Ayurvedic Rejuvenation: Kerala is renowned for its traditional Ayurvedic treatments and therapies. During your long weekend, pamper yourself with an authentic Ayurvedic massage and experience rejuvenation of mind, body, and soul. Various resorts and wellness centers offer personalized wellness packages to suit your needs.
A long weekend in Kerala is an opportunity to embark on a soul-enriching journey that encompasses the best of nature, culture, and relaxation. From the serene backwaters to the enchanting hill stations, from the pristine beaches to the rich cultural experiences, Kerala has something to offer every traveler. So, pack your bags and get ready to explore the breathtaking beauty during your next long weekend. Make memories that will last a lifetime and leave with a heart full of cherished experiences.
Nestled amidst the lush landscapes and serene beauty of Kerala, our exquisite resorts await to cradle you in the lap of luxury during this long weekend getaway. As you embark on your odyssey to discover the wonders of "Kerala," our resorts stand as a gateway to an enchanting world of comfort and tranquility. Imagine waking up to the soft melodies of nature, with the sun gently caressing your face, as you indulge in the blissful amenities and warm hospitality that our resorts offer. Whether it's a beachside villa or a hilltop haven overlooking mist-clad valleys, each resort promises an unforgettable experience. Embrace a stay that complements the magic of Kerala, and let our resorts be the sanctuary where dreams take flight amidst the wonders of this captivating paradise.