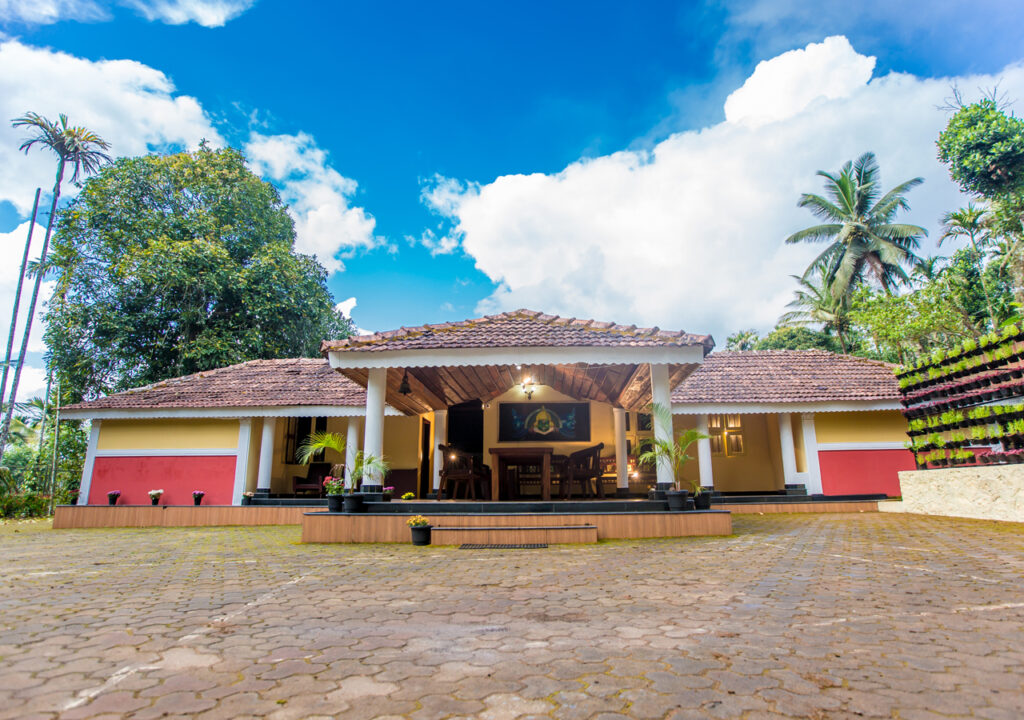 Onam is one of the most significant and vibrant festivals celebrated in the southern Indian state of Kerala. This grand harvest festival is deeply rooted in Kerala's cultural heritage and holds immense significance for the people of the region. The excitement of Onam begins weeks in advance as families prepare to welcome their loved ones for a memorable family outing. Onam is not just a festival it's an opportunity to connect with tradition and create lasting memories. As the lush landscapes of Kerala come alive with the vibrant hues of Onam, there's no better time to embark on a luxurious heritage getaway to this picturesque state. Kerala's heritage homes, with their timeless charm and warm hospitality, offer an enchanting setting for celebrating the grand harvest festival of Onam. Step into a world where luxury, heritage, and the grandeur of Onam converge to create an unforgettable experience in the heart of Kerala. As the festive air envelops the state, there's no better time to embrace the cultural tapestry of Onam while indulging in the opulence of Kerala's heritage getaways 
The best place to stay in Wayanad with family
Wayanad, nestled in the Western Ghats of Kerala, is a land of misty mountains, lush forests, and serene landscapes. This Onam, why not celebrate amidst the tranquil beauty of Wayanad by choosing a luxury heritage holiday home for your family gathering? we'll introduce you to some of the luxury properties in Wayanad that promise a memorable Onam celebration steeped in tradition and natural splendor. 
Niyatma Resort Wayanad by VOYE HOMES
Experience the ultimate luxury at Niyatma by VOYE HOMES Cottages. Our elevated structures connected by walkways provide the utmost protection to the coffee plants. Located at a private coffee estate in Muttil near Kalpetta, our resort epitomizes eco-friendliness. Choose from our six luxurious bedrooms, each offering an unobstructed view of the surrounding land and lake. Whether you desire a romantic getaway, a family vacation, or solitude to find inner peace, Niyatma is the ultimate destination for you. 
Chandragiri Bungalow by VOYE HOMES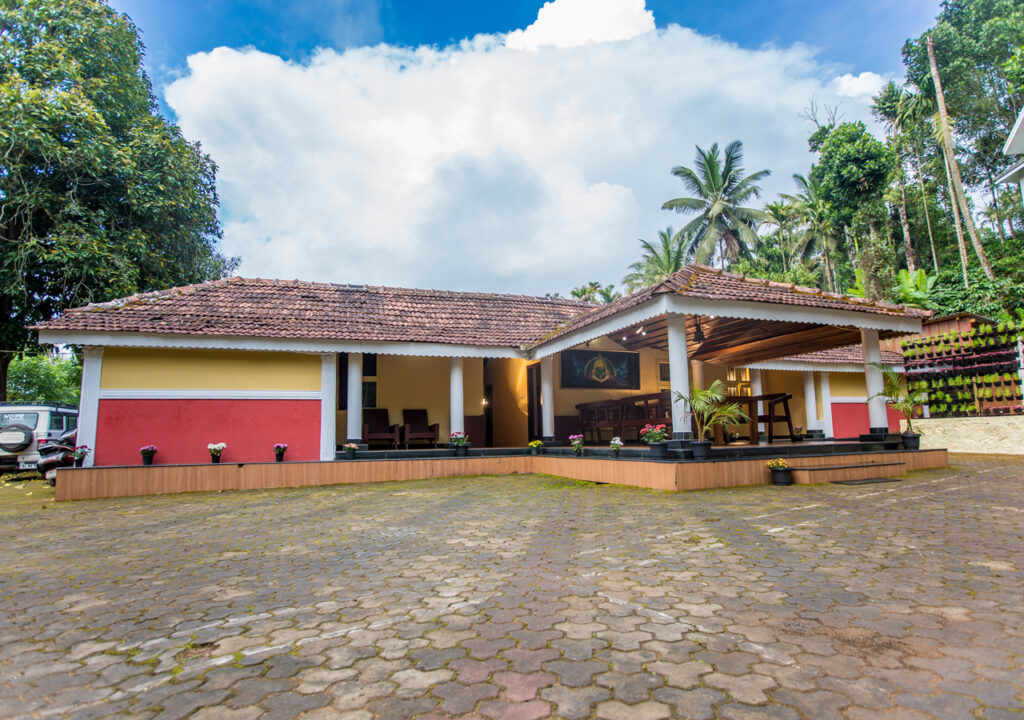 Chandragiri Bungalow by VOYE HOMES is a 70-year-old heritage bungalow with a 360-degree panoramic view of nearby coffee plantations. The spacious rooms have contemporary conveniences and wooden roofs. Located in Vaduvanchal Wayanad, it is adjacent to the Meenmutty Waterfalls, and best known for its misty climate. Experience the magic of this festival while enjoying the comforts of home away from home. 
Experience a luxury stay in Vagamon
VOYE HOMES Anudhyana Private villa is surrounded by lush greenery, offering panoramic views of tea gardens, meadows, valleys, and dales. Located near Peerumedu in the Idukki area, Vagamon is a beautiful spot for trekking and hiking. Anudhyana Villa is the perfect Vagamon Hill resort to disconnect from the every day and enjoy nature's beauty. Vagamon is a beautiful destination with gorgeous hills. Its terrain and weather have made it a haven for tea plantations in Kerala. These plantations and Tea Plantation Bungalows are strewn across Vagamon and offer charming views and unending cups of tea, making them one of the must-visit tourist places in Kerala during your family holiday. 
Cotton Hill Bungalow by VOYE HOME
Experience nature at its best in Voye Homes Cotton Hill Bungalow, nestled in the Panjikunnel Estate vagamon. Take a walk on the tea plantation, enjoy the picturesque view of the Kulamavu dam from the hilltop, or trek downhill to explore the Shola forests. This 100-year-old bungalow is Nestled at the peak of a small hill with tea plantations, overlooking the majestic Vagamon hills, It offers a 360-degree view, which is simply picture perfect. our heritage bungalow offers more than just a place to stay; it provides a unique journey through time. 
VOYE HOMES Karthiyayini by the sea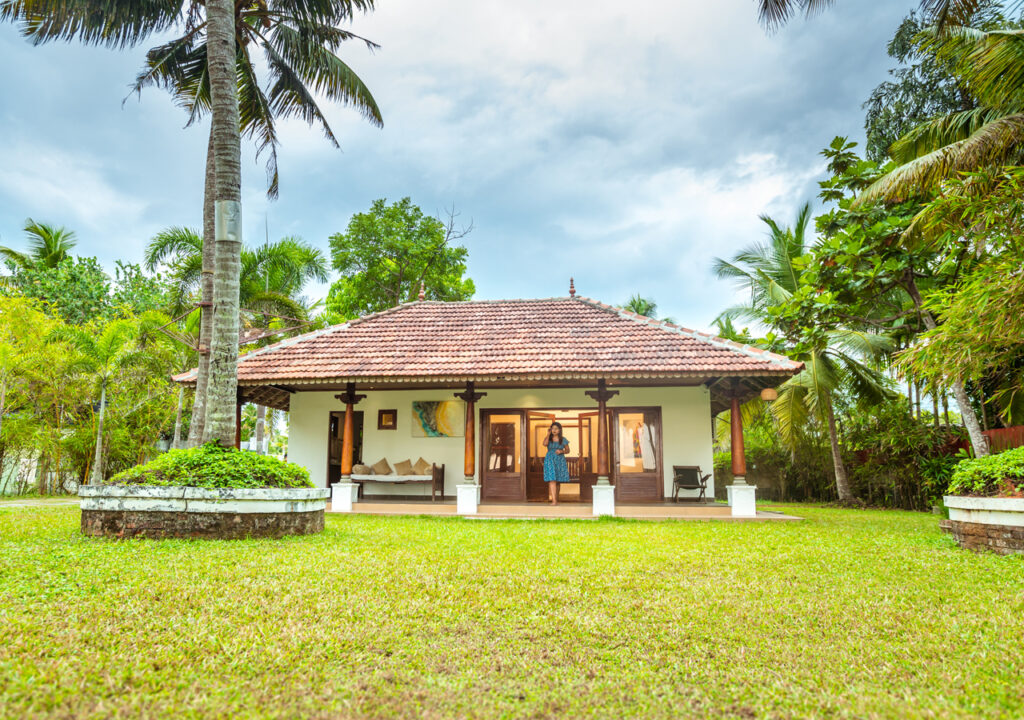 Discover the epitome of coastal luxury at VOYE HOMES Karthiyayini by the sea, With private beach access, you can escape to a secluded haven of serenity. Feel the soft sand between your toes and listen to the gentle lull of the waves as you unwind and connect with nature. Escape the ordinary and embark on an unforgettable coastal journey at VOYE HOMES Karthiyayini by the sea. Whether you seek relaxation, adventure, or a venue to celebrate life's precious moments, our property promises an experience that will exceed your expectations. 
VOYE HOMES Mundro Green Land
Celebrate this festival in Kerala's hidden paradise Munroe Island, renowned for its natural beauty, tranquil waterways, and rich cultural heritage. VOYE HOMES Mundro Greenland is a private and peaceful heritage holiday home on the banks of the Kallada River "Nestled in the lap of the spectacular Ashtamudi Lake backwaters in Kerala. This Munroe Island backwater heritage  Homestay offers basic modern comforts. The villa is ideally located in proximity to the azure Kallada River In addition, it provides. the exclusive privilege of canoeing boats where you can have loads of fun all day long. Voye Homes Mundro Greenland is the perfect place for a family getaway. 
Kovalam Heritage: A Journey into Time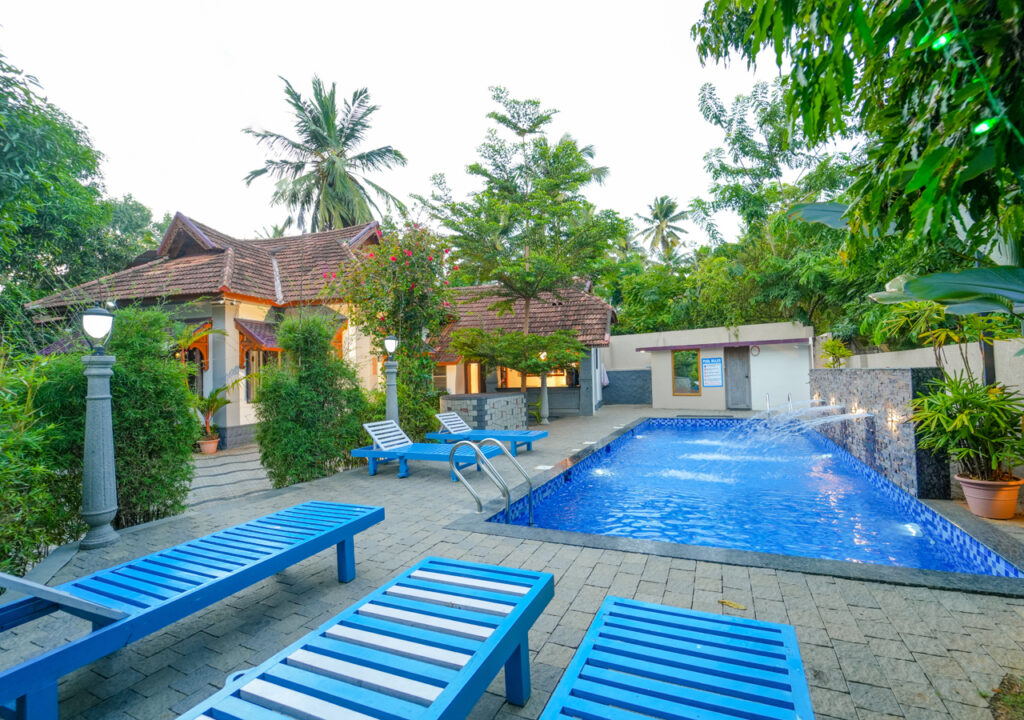 POP Tavern Pool Villa by VOYE HOMES is an exquisite haven nestled in the heart of Kovalam, where luxury meets tranquility. This exquisite property presents a blend of heritage and modernity, offering a truly enchanting stay. Located just 550 meters from Kovalam Beach, this heritage villa with a private swimming pool is a haven of tranquility and elegance. Experience the perfect combination of heritage, luxury, and modern comfort.