Nestled along the picturesque coastline of Kerala, Varkala stands as a tranquil paradise for those seeking solace in nature's embrace. With its pristine beaches, spiritual allure, and an array of exciting activities, Varkala offers an unforgettable experience for all kinds of travelers. Let's delve into the heart of this coastal gem and discover the myriad of adventures it has to offer. 
Hangout in
Varkala
: Unwind by the Sea
Varkala offers a unique blend of relaxation and entertainment. Spend your evenings at the vibrant Varkala Cliff, where you can enjoy panoramic views of the Arabian Sea while indulging in local delicacies at beachside cafes. The cliff also hosts numerous shops selling handicrafts, souvenirs, and traditional clothing. As the sun sets, the cliff comes alive with live music performances and cultural events, creating an enchanting atmosphere for you to unwind. 
Things to Do in
Varkala
: Embrace the Adventure
Beach Bliss: Varkala Beach is a haven for beach lovers. Whether you're a sunbather, a surfer, or simply looking to enjoy a leisurely stroll, the golden sands and turquoise waters have something for everyone. 
Water Sports: For adventure enthusiasts, Varkala offers a range of water sports, including surfing, parasailing, and jet skiing. Dive into the waves and feel the adrenaline rush as you conquer the sea. 
Ayurvedic Retreats: Immerse yourself in rejuvenation with traditional Ayurvedic treatments. Varkala is renowned for its Ayurvedic wellness centers, where you can indulge in massages, therapies, and yoga sessions. 
Sivagiri Mutt: Delve into spirituality by visiting the Sivagiri Mutt, a pilgrimage center dedicated to the philosopher-saint Sree Narayana Guru. The serene ambiance and the magnificent architecture make it a truly peaceful experience.
Places to Visit in
Varkala
: Unveiling Hidden Gems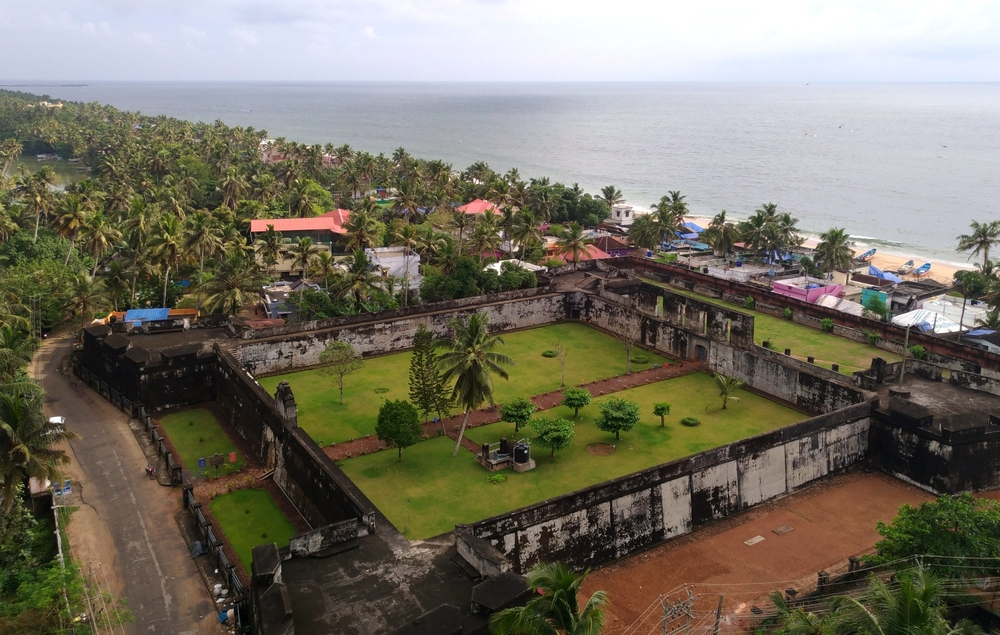 Anjengo Fort: Step back in time at Anjengo Fort, a historic site that offers insights into Varkala's colonial past. The well-preserved structures and breathtaking views of the backwaters make it a must-visit. 
Kaveri Elephant Park:Nestled in the heart of the tranquil town of Varkala, the Kaveri Elephant Park stands as a captivating haven where the ancient bond between humans and elephants comes to life. Here, visitors can engage in a range of activities, from feeding and bathing the gentle giants to observing their playful interactions. The park not only provides a unique chance to get up close to these majestic animals but also promotes their well-being and conservation. 
Varkala cliff :As the sun paints the sky with hues of gold during sunset, the Varkala Cliff transforms into a mesmerizing vantage point, casting a spell that enchants both heart and soul. Whether it's a leisurely stroll, a savory meal with an ocean backdrop, or simply absorbing the serene beauty, the Varkala Cliff stands as a testament to the serene allure of coastal life. Lined with a medley of vibrant shops, cafes, and guesthouses, the cliff exudes a bohemian charm, inviting travelers to indulge in the laid-back atmosphere 
Ponnumthuruthu Island: Embark on a serene boat ride to Ponnumthuruthu Island, a hidden paradise with a 100-year-old Shiva Parvathi Temple surrounded by lush greenery
Where to Stay in
Varkala
: Accommodation Options
Varkala offers a range of accommodations to suit every budget and preference. From luxury resorts overlooking the cliffs to cozy guesthouses by the beach, you'll find the perfect stay to complement your experience. 
Solaris Beach Resort Varkala by VOYE HOMES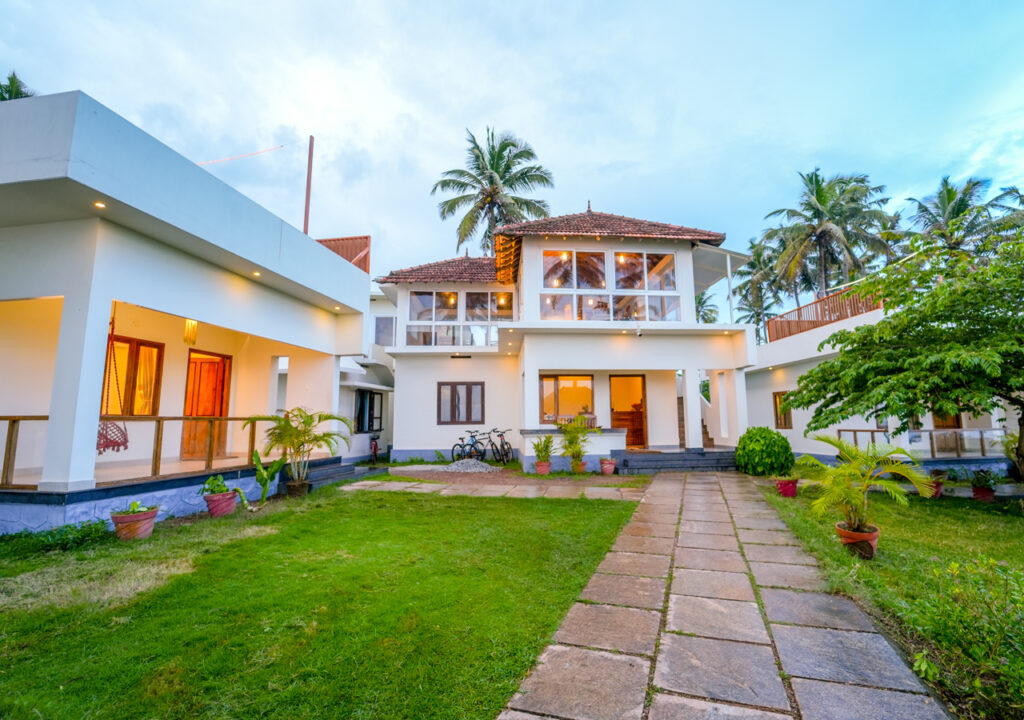 Discover a captivating sanctuary at Solaris Beach Resort Varkala by VOYE HOMES, gracefully nestled along the enchanting cliff edge of Varkala. Immerse yourself in the sheer beauty of this coastal haven, where tranquility reigns supreme in Edava, Varkala. Adorned with six exquisitely designed premium villas that gaze out over the expanse of the Arabian Sea, each moment spent here becomes a memory to cherish.
Perched majestically on the cliff's edge, Solaris Beach House unveils breathtaking panoramas of the Arabian Sea, creating an enchanting canvas for honeymooners, friends, and families alike. With its idyllic setting in Edava, Varkala, this beachfront resort offers a serene escape, a tranquil oasis far removed from the hustle and bustle of everyday life.
How to Reach Varkala: Your Journey Begins
Varkala is well-connected by road, rail, and air. 
By Air: The nearest airport is Trivandrum International Airport, approximately 45 kilometers away. From there, you can hire a taxi or take a train or bus to Varkala. 
By Train: Varkala has its own railway station, making it easily accessible by train from major cities in India. 
By Road: Varkala is connected to the National Highway network, and you can reach it by bus or taxi from nearby cities and towns. 
In conclusion, Varkala encapsulates the essence of a perfect coastal getaway, offering a blend of relaxation, adventure, spirituality, and history. Whether you're a seeker of tranquility or an adrenaline junkie, Varkala welcomes you with open arms to explore its many facets and create cherished memories by the Arabian Sea.