Kochi, a captivating city nestled on the southwestern coast of India. Renowned as the "Queen of the Arabian Sea," Kochi offers a rich tapestry of culture, history, and natural beauty. From its bustling port to its picturesque backwaters, Kochi invites travelers to embark on a remarkable journey filled with vibrant traditions, architectural wonders, and breathtaking landscapes. 
Are you and your friends yearning for a weekend escape filled with relaxation, fun, and unforgettable memories? Look no further than Kochi, a city that seamlessly blends history, culture, and natural beauty. 
To make your weekend trip extra special, we have curated a list of the best resorts in Kochi that are perfect for a memorable getaway with your friends. From luxurious accommodation in Kochi to breathtaking views and a range of recreational activities, these resorts in Kochi offer the ideal setting for a rejuvenating and exciting weekend trip. Get ready to unwind, explore, and create lifelong memories with your friends at these remarkable retreats in Kochi.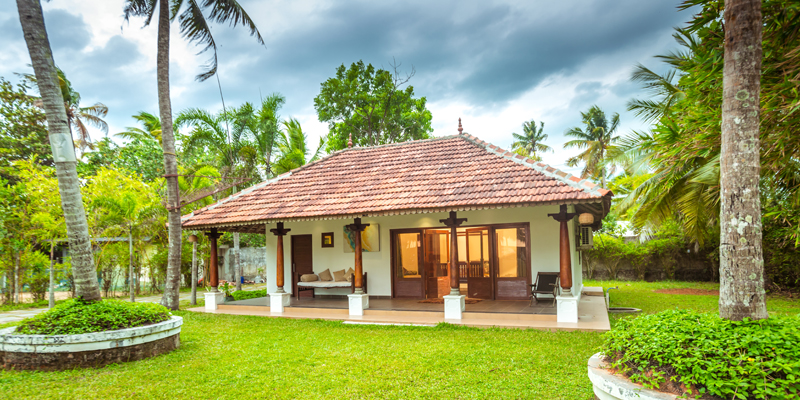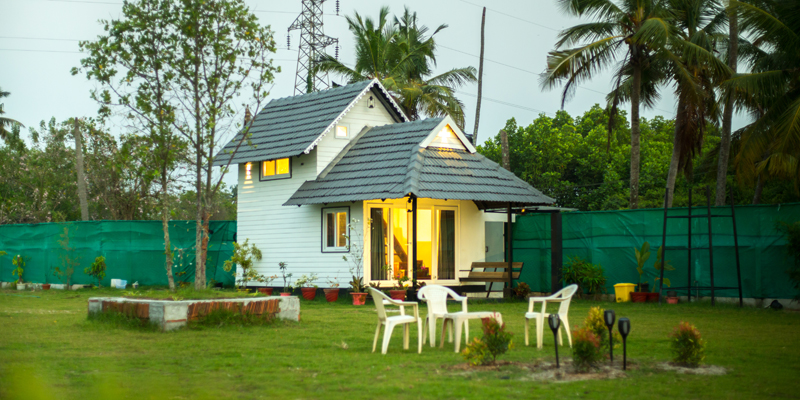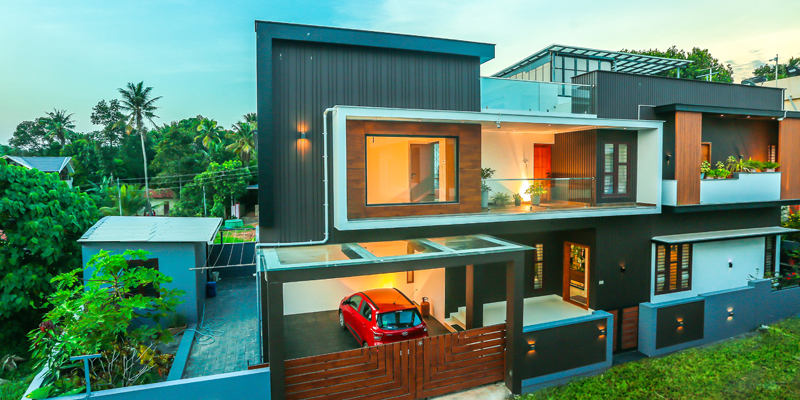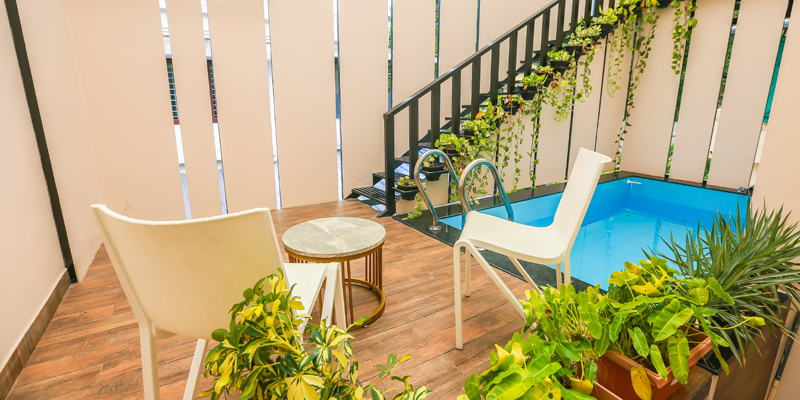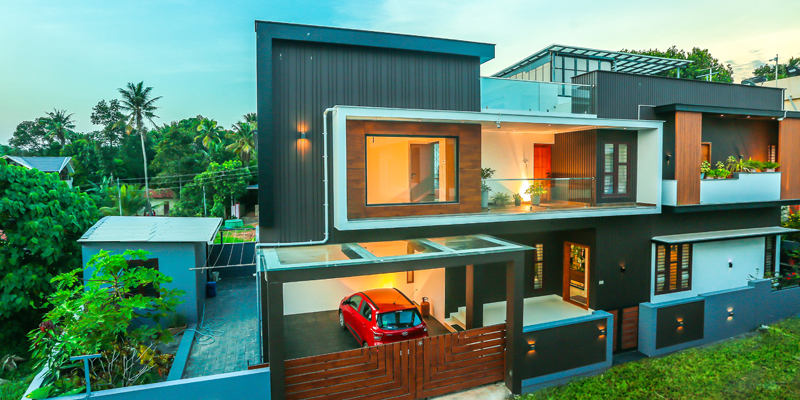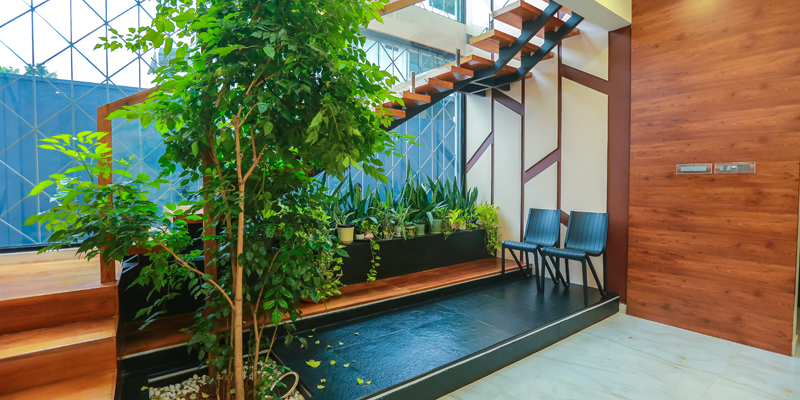 Discover the tranquility of VOYE HOMES Four Square Inn, located in a charming suburb a mere 6 km from the heart of Kochi city. One of its standout features is the stunning private plunge pool, making it an exceptional and enticing destination for quality time with your loved ones. 
Nestled in Kalamasseri, Kochi, VOYE HOMES Four Square Inn is a private luxury villa boasting a private swimming pool. With four bedrooms, this elegant property is situated in a residential area and offers a wealth of modern amenities and services. Whether you're traveling for business or leisure, this accommodation is ideal. Additionally, the property enjoys convenient proximity to a variety of traditional shops and a medical college, providing a range of amenities for both tourists and business travelers alike. 
Experience the ultimate in coastal luxury at VOYE HOMES Karthiyayini by the sea. Located on the beautiful shores of Kochi, this beachside villa near Andhakaranazhi beach provides an exceptional vacation experience for families, groups, and those who love events. There are two fantastic options to choose from: the Beachside Heritage Villa and the frame cabin. 
With direct access to a private beach, you can retreat to a peaceful and secluded haven. And when you feel like refreshing yourself, take a dip in your own private swimming pool, exclusively available for villa guests. 
VOYE HOMES Karthiyayini by the sea is more than just a place to stay. It serves as a remarkable venue for unforgettable events and celebrations. Whether you're celebrating a milestone birthday, planning a romantic beachfront wedding, or organizing a corporate retreat, our property offers versatile event spaces and top-notch amenities to ensure that your occasion is truly special. 
We prioritize your comfort and convenience. A dedicated full-time caretaker is always on hand to cater to your needs, ensuring a hassle-free stay. Additionally, ample parking space is provided, allowing you to explore the area or invite guests without any concerns. 
JC Den Villa by VOYE HOMES
Discover JC Den Villa by VOYE HOMES, a remarkable private backwater villa in Kumbalangi, Kochi. Regarded as one of the finest in the city, this villa offers a unique experience, especially during the months of March to May when you can witness the mesmerizing bioluminescence phenomenon, locally known as kavaru. Set amidst the serene and tranquil surroundings of this beautiful island, JC Den Villa provides the perfect getaway for a peaceful holiday with your loved ones. 
This private villa in Kochi features a single private room and an attic, ensuring a comfortable stay. The highlight of this homestay in Kumbalangi is the outdoor hut situated on the river's edge, accommodating up to 2 people. Other attractive features include a Chinese fishing net and more. Furthermore, this villa in Kochi serves as an ideal venue for hosting events such as birthday parties and wedding functions, with a capacity to accommodate around a hundred people. 
Kumbalangi is a renowned island located on the outskirts of Kochi, well-known for its rural tourism activities. The backwaters, Chinese fishing nets, and fishing activities are major tourist attractions in this area. Kumbalangi proudly holds the distinction of being India's first model eco-tourism village.