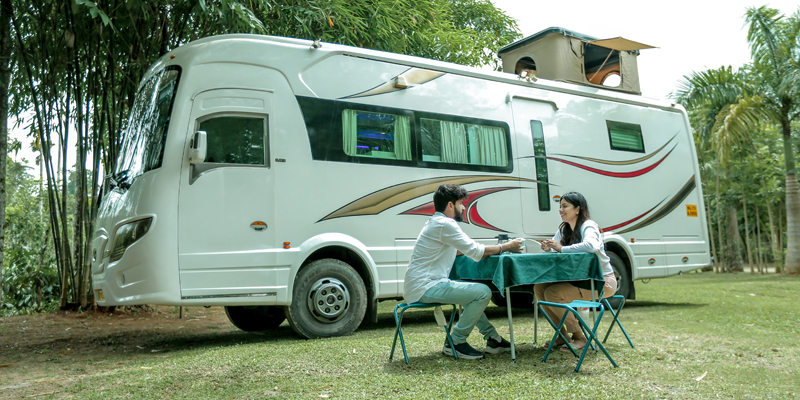 Honeymoon trip can be a great way to start your married life. With its green highlands, lush valleys and cool climate, Wayanad is one of the most romantic getaways for couples with an altitude of 700-2100 meters. Romantic Getaways can help you get away from the daily routine and stress of work. You can take a short break and spend time with your better half. Read on to explore our top picks for the best romantic activities to do for couples in Wayanad.
Best time to Visit Wayanad
The best time to visit Wayanad is during the months of October to May when the weather starts to get chilly and cool. The temperature ranges from 17-25 degree Celsius which makes it a cozy climate to cuddle up with your loved one after a lovely day of outing in Wayanad.
How to reach Wayanad
By Air: The nearest airport to Wayanad is Karipur International Airport, which is 100 km away. You can hail a cab from the airport to take you to your destination.
By Train: The closest train station is at Kozhikode, which is at a distance of 110 km from Wayanad.
By Road: There are many Private and Govt (KSRTC) transportation you can avail to go to Wayanad from its neighbouring cities.
Best Romantic Activities For Couples To Do In Wayanad
1. Long Walks at Banasura Hills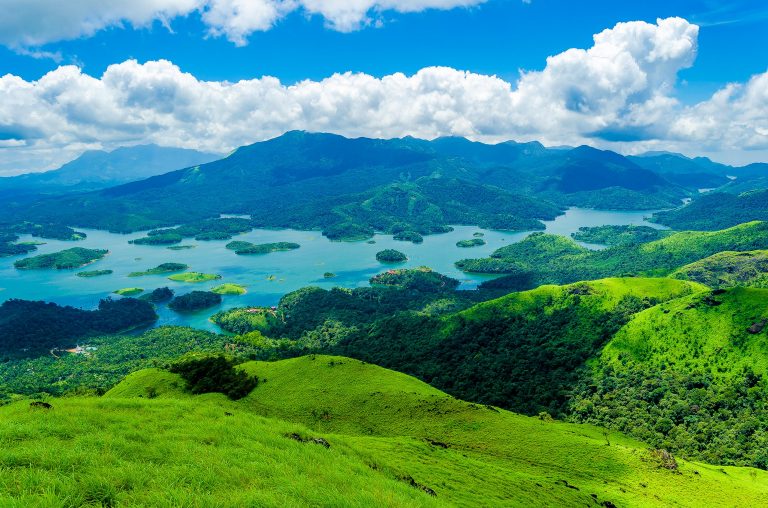 Banasura Hill trek is famous for being one of the highest mountain ranges in Kerala. The elevation of Banasura peak, which is 6800 feet above sea level, makes the Banasura hill trekking truly amazing and worthwhile to take advantage of, if you are looking for some great adventures.
When you pass through the charming trails of the Banasura hill trekking, you can see a variety of unique animals such as wild boars, elephants, and deers roaming the area. The trail to Wayanad's second-highest peak is breathtaking, with lush green hills, dense forests, steep rock terrain, and plain grasslands. Trek through the luscious tea plantations to the peak to take in the breathtaking views of this brilliant landscape of green hills and floating clouds.
2. Boating at Pookode Lake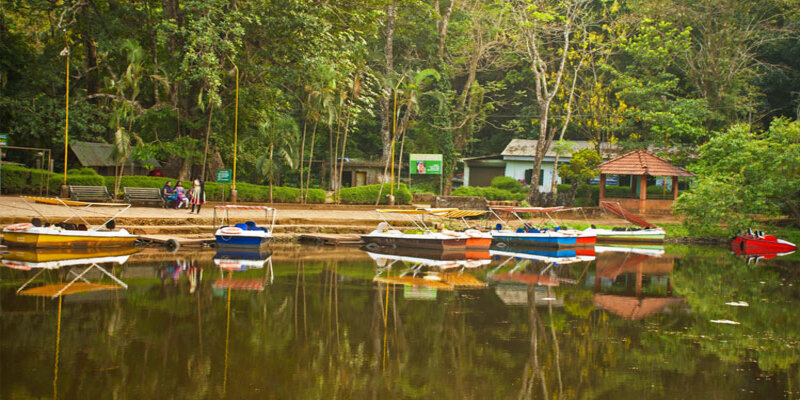 Pookode lake is a natural lake located at an elevation of 770 metres above sea level in Wayanad. This isolated lake is surrounded by evergreen forest and the western ghats.
The lake offers boating, a freshwater aquarium, a children's park and a handicrafts shop for its visitors.
Spend a romantic evening steering pedal boats and rowboats that will take you on a tour of the lake's tranquil atmosphere. You can get up and personal with the freshwater flowers in the lake, take in the breathtaking views of the surrounding hills, and float together with the fishes in the sea.
3. Sunrise Valley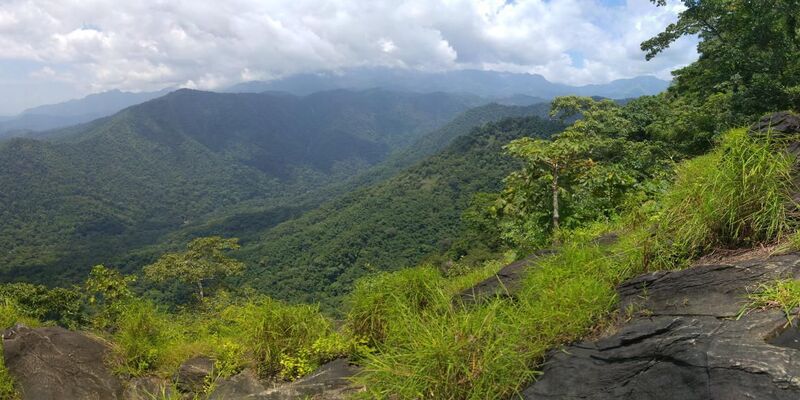 Sunrise Valley is a fantastic place to watch the sunrise and sunsets, set amidst dramatic mountain scenery. It is one of the most striking viewpoints in Wayanad. Sunrise Valley is a must-see tourist attraction in Wayanad. It is 100 metres from the parking area and you will be able to witness one of the most beautiful sunsets in Wayanad.
Visitors can take a walk through the farms and experience Kerala's luscious greenery. Mountains and forests collide to form a plethora of outback trails, trekking routes, and opportunities for other adventure sports. Sunrise Valley in Wayanad offers excellent trekking opportunities.
4. Private Day Out At Kuruva Island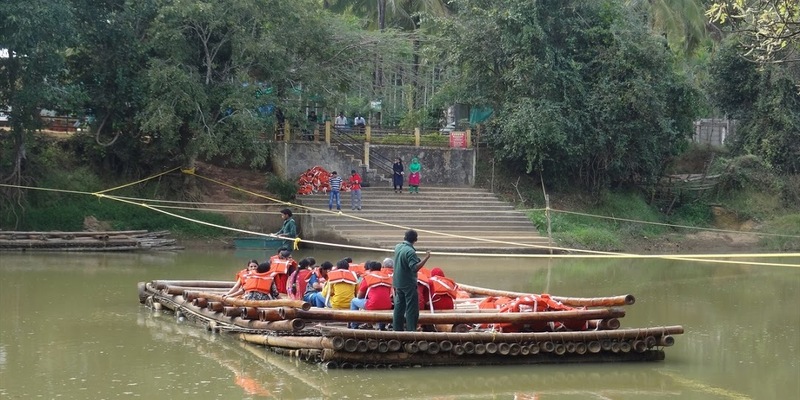 Kuruva Island, located in the midst of the Kabini River, is a natural gem teeming with various flora and wildlife in the most gorgeous settings. It is surrounded by evergreen forests, making it a wonderful picnic area away from the city's pollution and bustle.
Experience one of the most thrilling aspects of Kuruva Island which is the famed boat trips on bamboo rafts. Trekkers come to Kuruva Island to explore the pristine environment and see some of the world's most unusual plants, animals, and birds.
Many people come to this island because of its mesmerizing beauty, which allows them to escape the rush and bustle of their daily life and be surrounded by nature's peace.
5. Explore Edakkal Caves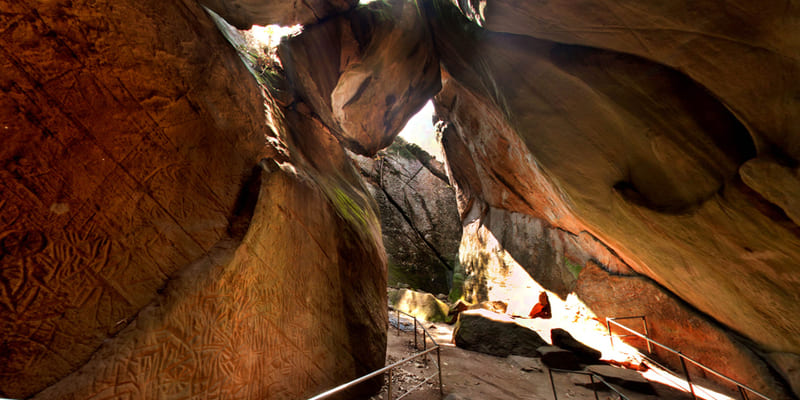 Edakkal Caves located in Kalpetta is a magnificent place to visit because of the beautiful architecture and rich history of these caves.
The caves are said to be formed by the splitting of a huge rock. The insides are filled with pictorial drawings which are said to date back to 6000 BC. To reach the caves you have to take a 45 minute trek through Ambukutty Mala. But the end experience is totally worth it.
Best Private Honeymoon Resorts for Couples in Wayanad
1. The Hill District Club – Mananthavady, Wayanad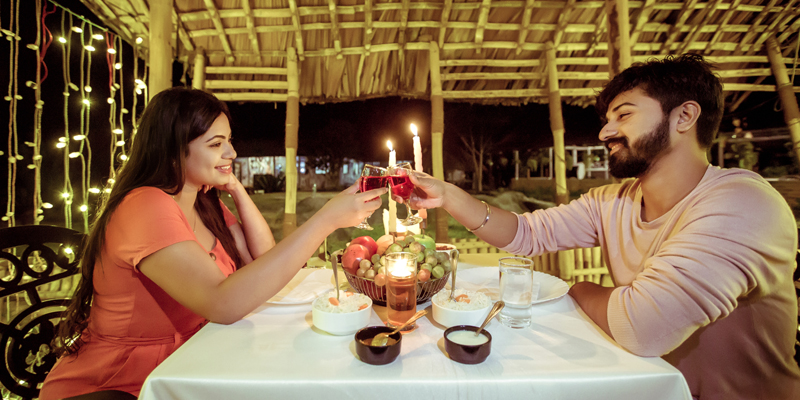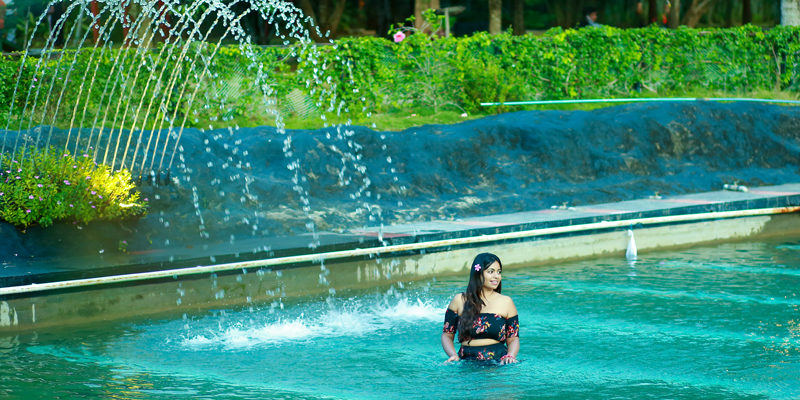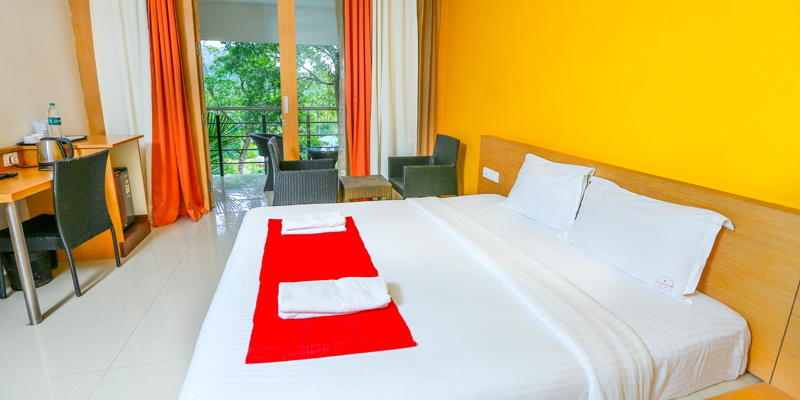 The Hill District Club in Kolagapara, Wayanad is a 4-star rated premium resort in Wayanad with prices that does not deplete your savings. The perfect package for anyone looking for a comfortable stay at low costs. THDC receives honeymooners from different parts of the world. As a result, this resort is gaining more popularity among domestic and foreign couples and is becoming one of the most well known holiday destinations in Kerala.
Green lawns, royal palm trees, activities like Zipline, Low rope activities, a Big Swimming pool, Fishing, etc., increase the potential to rediscover the missing spirit in your life. In addition to that Jogging track, Shuttle courts, Indoor & Outdoor games, and Cycling are other experiences you can have here. Also, common facilities like party areas, open stages, and open lawn areas are spacious. THDC is a good choice for your next honeymoon if you are looking for a luxury stay with lots of activities on a private 3.5 acres of land.
Honeymoon Inclusions
Flower Bed
Candle Light Dinner
Wine
Custom Cake
BBQ
Campfire
Activities
Swimming Pool
Zipline
Fishing
Nature Walk
Kids Park
Low Rope Activities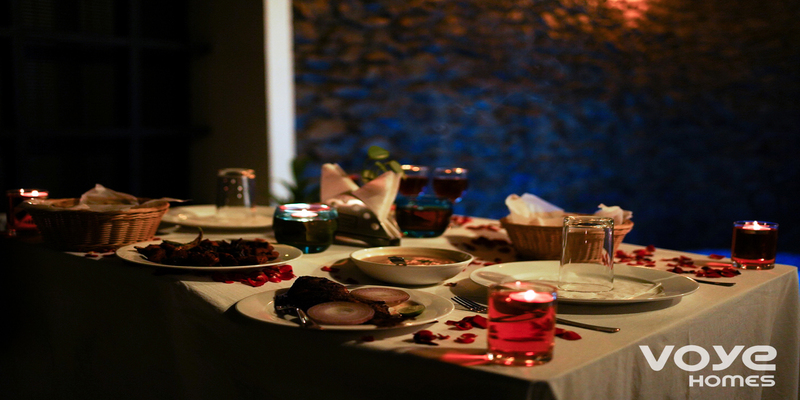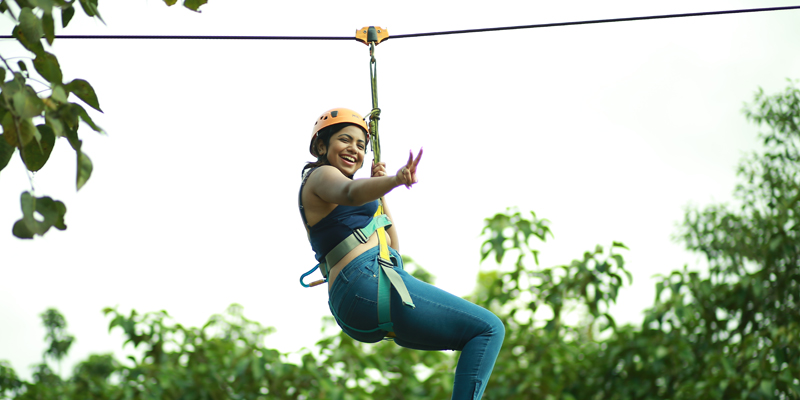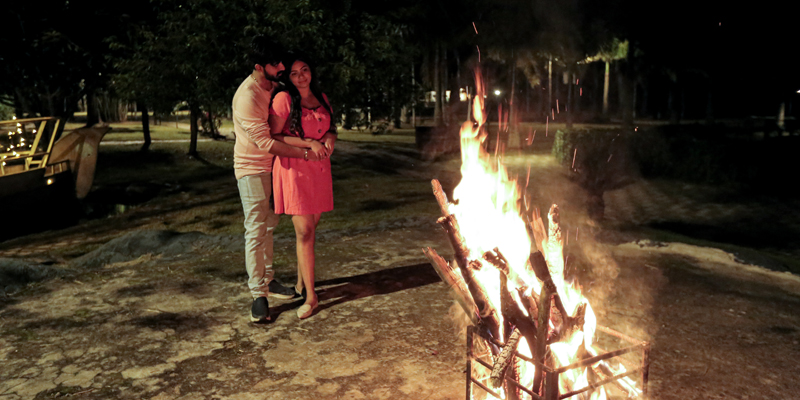 Get more details here – The Hill District Club
2. Eden Roost – Thirunelly, Wayanad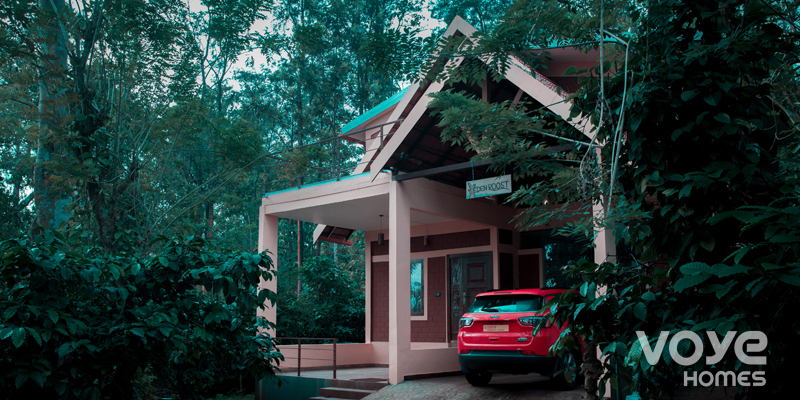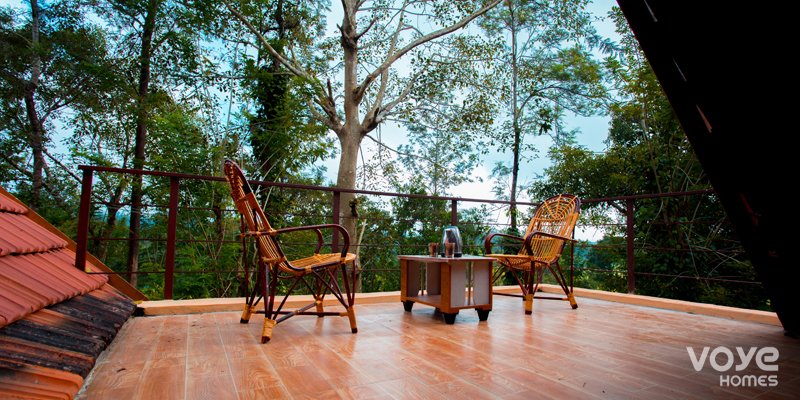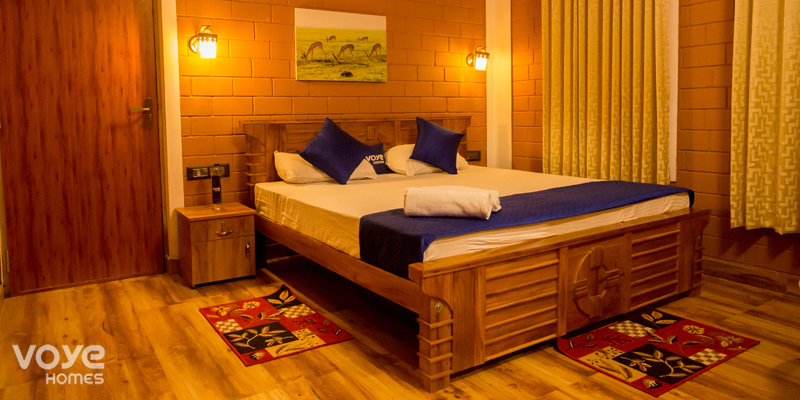 VOYE HOMES Eden Roost forest resort will be your best choice when you need privacy in a cozy home, the ambience of a fabulous vacation, and the excellence of a hotel. A tropical rainforest journey into nature's wonderland. This Wayanad rainforest resort is an exquisite getaway of wildlife thrives where you can view the exotic wilderness of Nagarhole national park. A great place that gives you supreme nature retreats to treasure and take home with.
At this forest resort in Wayanad, guests experience the rainforest villa's amazing realm of biodiversity located in the Northern part of Wayanad amidst of evergreen mountains to take jungle luxury and listen to the trumpet of elephants.
3. Wentworth Bungalow – Periya, Wayanad
VOYE HOMES Wentworth Bungalow is a Colonial style Heritage Bungalow built in the 1930s on the crest of the Tea Hills, with a 360-degree panoramic view of the surrounding tea plantations, which are filled with serenity, greenery, and pure air.
The big and pleasant rooms are adorned with antique relics and traditional red oxide floors. The tea gardens that surround the house are also stunning in their scenic beauty. The grounds offer a spectacular glimpse of the mountains. Some of the gardens are located near forests, making nature-based tourism opportunities such as animals and birding a viable choice.
In this cottage, one can experience and have a tranquil and peaceful stay. The attractive component of Wentworth's stay is the perfect homestay in such a calm beautiful spot with the delightful chirping of birds and cool weather.
4. Silver Mist Villa – Vythiri, Wayanad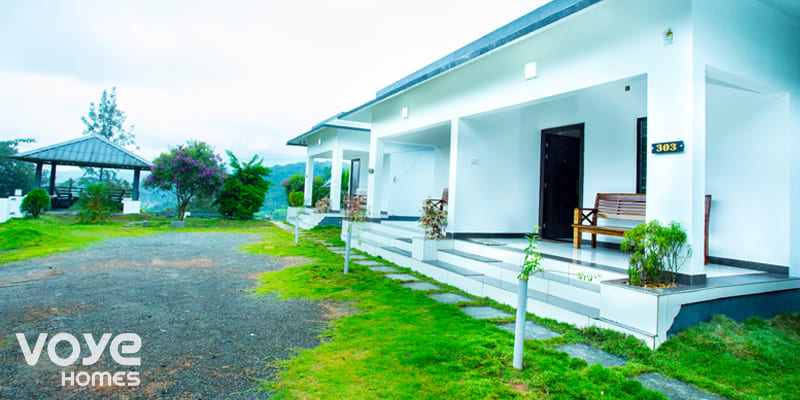 Best resorts in Wayanad for couples – Romantic holiday homes set in the midst of the Western Ghats, surrounded by lush green forests. VOYE HOMES Silver Mist Villa is the perfect getaway for you to relax & rejuvenate. Even though it is not too deep in the forest it is an idyllic setting where peace & tranquility resides.
Located right in the heart of Wayanad Vythiri, you can explore the best of Wayanad here. Truly an enchanting experience awaits you at this Mountain View resort. One of the best resorts in Wayanad for couples. We have blended eco-friendly aspects with modern comforts in our exquisite holiday homes. So if you are looking for the best Wayanad stay, then book VOYE HOMES Silver Mist Villa right away.
5. Wildside Retreat – Sulthan Bathery, Wayanad
VOYE HOMES Wildside Jungle Retreat Wayanad is a Plantation Resort located at Sultan Bathery, Wayanad, Kerala. This resort is typically a plantation resort near Muthanga forest valley. Surrounded by deciduous damp forest and paddy fields, this resort is located on the outskirts of the wilderness
VOYE HOMES Wildside Jungle Retreat Wayanad's major attraction is an infinity swimming pool. There are also natural plantation areas to see, as well as water basins where you may go fishing. A fantastic location that provides you with ultimate honeymoon retreats to treasure and take home.
Visit VOYE HOMES to explore and book your next private stay
Read Next : Find The Best Tea Plantations & Tea Bungalows In Munnar