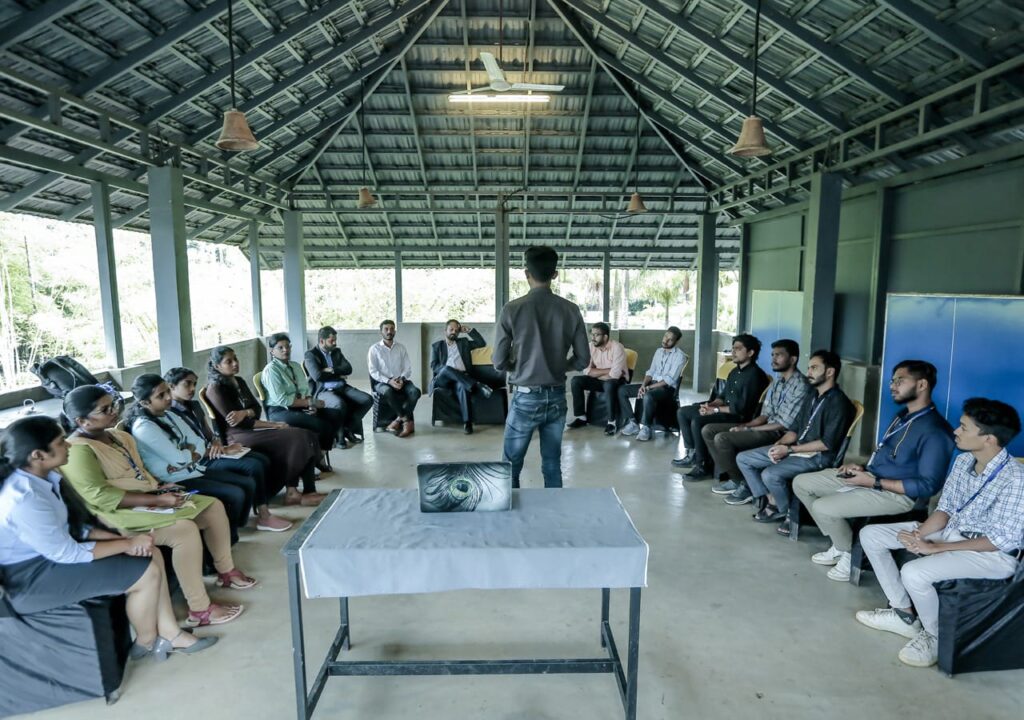 Are you in search of the best resorts for co-operative team outings, especially those that can accommodate large groups? Look no further! Planning a team outing that promotes collaboration, team building, and rejuvenation requires careful consideration of the right resort. Whether you're aiming for an adventure-filled experience, a tranquil retreat, or a combination of both, finding a resort that caters to your team's unique needs is essential. In this guide, we will explore a selection of top resorts renowned for their exceptional facilities, team-building activities, and the ability to cater to large groups. Get ready to discover the perfect resort that will set the stage for a memorable co-operative team outing, strengthening bonds and fostering a spirit of teamwork among your colleagues. 
THDC Wayanad Resort by VOYE HOMES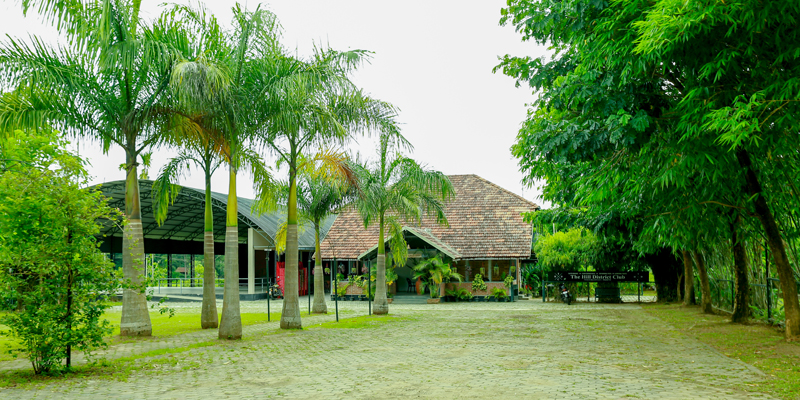 Nestled amidst the breathtaking landscapes of Meenangadi, Wayanad, The Hill District Club by VOYE HOMES stands as one of the finest resorts in Wayanad, boasting a remarkable swimming pool. The resort's allure extends beyond its picturesque views; it is also renowned for its delectable cuisine and impeccable service. Ideal for cooperative events, large families, friends, children, and couples alike, this Wayanad resort with a swimming pool provides the perfect backdrop to rediscover inner tranquility and rejuvenate your spirit. Featuring 18 well-appointed bedrooms, including Deluxe, Luxury, and Standard options, each offering panoramic vistas of the verdant canopy, coffee plantations, and distant mountains like Phantom Rock and Elephant Rock, Wayanad.
 The resort's extensive green lawns, majestic palm trees, and a range of activities such as ziplining, low rope activities, fishing, and a large swimming pool, present ample opportunities to revitalize your soul. Engage in invigorating experiences like jogging on the dedicated track, playing shuttle courts, indulging in indoor and outdoor games, or embarking on a cycling adventure. 
Additionally, the resort offers spacious party areas, open stages, and sprawling lawns, perfect for hosting various events including birthday parties, destination weddings, get-togethers, and inauguration parties. At The Hill District Club by VOYE HOMES, every moment is designed to awaken your spirit and create unforgettable memories. 
Niyatma Resort Wayanad by VOYE HOMES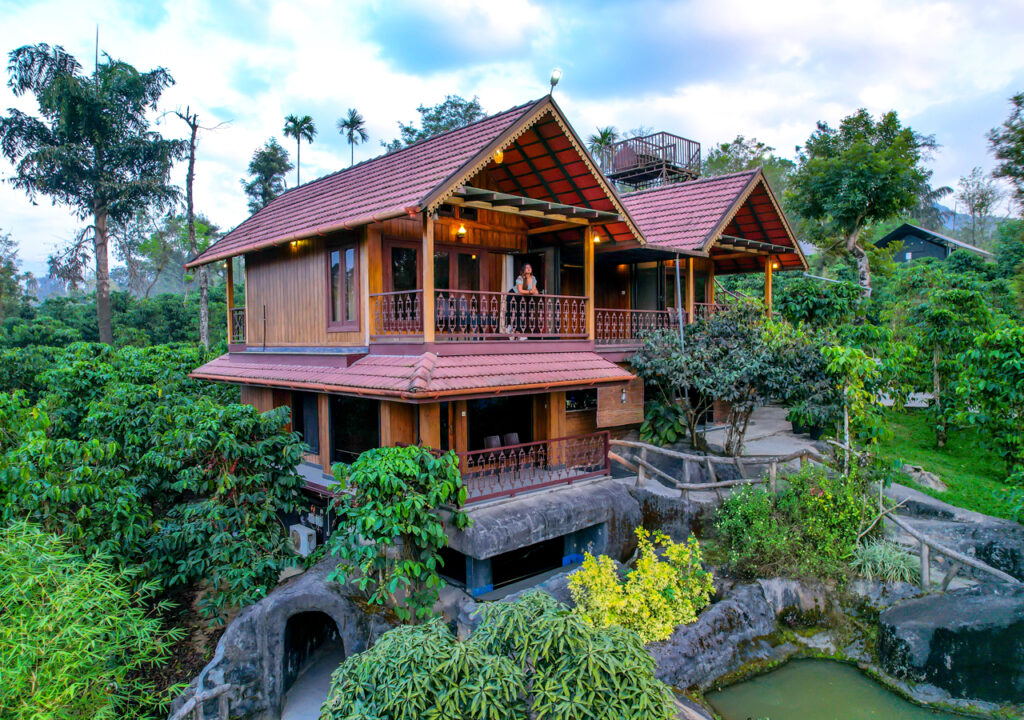 Nestled amidst a private coffee estate in Muttil, near Kalpetta, the district headquarters of Wayanad, lies Niyatma by VOYE HOMES (formerly The Brown Bean), an eco-friendly resort. Our resort offers a selection of six luxuriously appointed bedrooms, each providing breathtaking, unobstructed views of the surrounding landscape, serene lakes, and awe-inspiring scenery. Whether you seek a romantic getaway, a memorable family vacation, an adventurous escapade, or a tranquil retreat to discover inner peace, we have tailored experiences to cater to your every need. Our idyllic setting will inspire you to pen poetry, embark on invigorating hikes, immerse yourself in the symphony of nature's sounds, and much more. 
At Niyatma by VOYE HOMES, our cottages have been meticulously designed on elevated structures, connected by raised walkways, ensuring utmost care is taken to preserve the thriving coffee plants. Elevated above the terrain, our cottages offer panoramic vistas of the enchanting Niyatma valley, with tranquil lakes untouched by human intervention, providing the privacy and seclusion one desires. 
Indulge in the serene beauty of Niyatma by VOYE HOMES, where the fusion of purpose and soul meets the captivating harmony of nature. Allow us to be your gateway to rediscovering the essence of life amidst the boundless serenity of Wayanad. 
Wildside Retreat by VOYE HOMES
VOYE HOMES Wildside Jungle Retreat Wayanad, a stunning swimming pool resort in Sultan Bathery, Wayanad, Kerala. Situated near the Muthanga forest valley, this resort immerses you in the lush greenery of a plantation retreat. Surrounded by damp deciduous forests and picturesque paddy fields, it offers a tranquil escape on the fringes of untamed wilderness. The Muthanga forest valley, home to a diverse range of trees and plants, sets the stage for an extraordinary holiday. The breathtaking countryside, wooded valleys, shimmering lakes, and abundant wildlife create an idyllic backdrop for your stay. 
VOYE HOMES Wildside Jungle Retreat Wayanad boasts an infinity swimming pool, which serves as a major highlight of the resort. You can also explore the natural plantation areas and indulge in fishing at the water basins. Prepare to be amazed by the captivating biodiversity as you immerse yourself in the evergreen forest, approximately 13 kilometers from Sultan Bathery, Wayanad. Experience the epitome of jungle luxury and listen to the echoes of elephants' trumpets. 
At Wildside Jungle Retreat Wayanad, you'll find three individual premium cottages (two double rooms and one single room) and a heritage villa with two bedrooms. The resort rooms are thoughtfully designed, offering a built-in soothing music system to enhance your holiday experience and create lasting memories. Wildside prides itself on providing exceptional accommodation, recreational activities, delectable food, and an overall unforgettable experience. Step into an extraordinary ambiance and surrender to a heavenly retreat unlike any other.