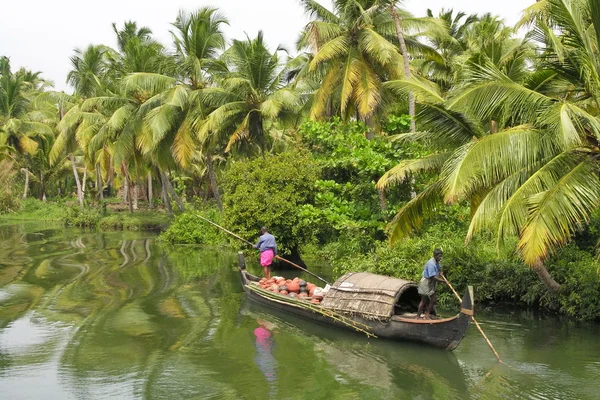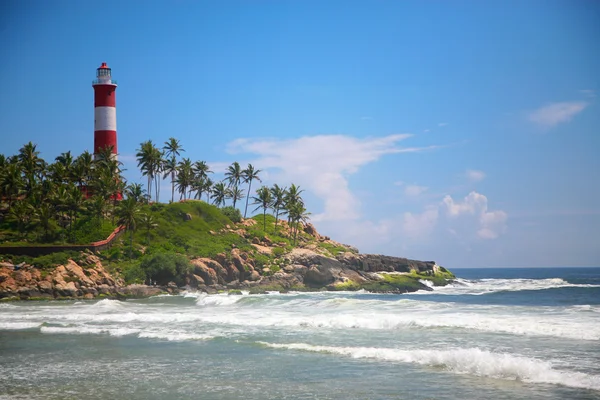 Kollam, a historic seaport town on the Malabar Coast, serves as a doorway to Kerala's stunning backwaters. Kollam is frequently called the Dreamland of Kerala because it offers an exquisite blend of natural beauty, heritage, and hospitality. Kollam, often referred to as Quilon or Desinganadu, is home to a variety of Kerala's natural features. The town, which has a lengthy shoreline, might be imagined as being nestled amidst Ashtamudi Lake and the Arabian Sea. Railway lines and highways that run continuously connect the area to the rest of the state.
Ancient India's Kollam was a well-known port for the export of spices, and it still holds the distinction of being the centre of the nation's cashew trading and processing sector. The town is home to the major spice bazaars both in the medieval and modern times. Neendakara and Thangasseri, the two fishing ports and harbours in Kollam, are home to a robust marine economy that offers a wide range of jobs and means of subsistence to a sizable population. With its historical relics and a multitude of temples constructed in the customary intricate architectural style, Kollam is renowned for its antiquity as well.
Lakes and rivers are charmingly spotted, and the well-known include the Kallada River, Ashtamudi Lake, and Munroe island, which is an island at the confluence of these two water bodies. Beaches adorn the city, and its eastern side has a sizable forest cover that serves as the setting for a number of ecotourism initiatives like Shenduruni, Thenmala, and Palaruvi. Kollam also has other historically significant sites including the Thangasseri lighthouse, the Portuguese-built St. Thomas Fort and Cemetery, Thevally Palace, Cheenakkottaram, etc. thanks to its varied colonial past under the Portuguese, Dutch, and British.
6 Best Places to Visit in Kollam
Kollam's charm lures you with its abundance of tourist destinations. Experience a little piece of heaven in Kollam which is sure to uplift your spirits and offer you a soul-soothing experience.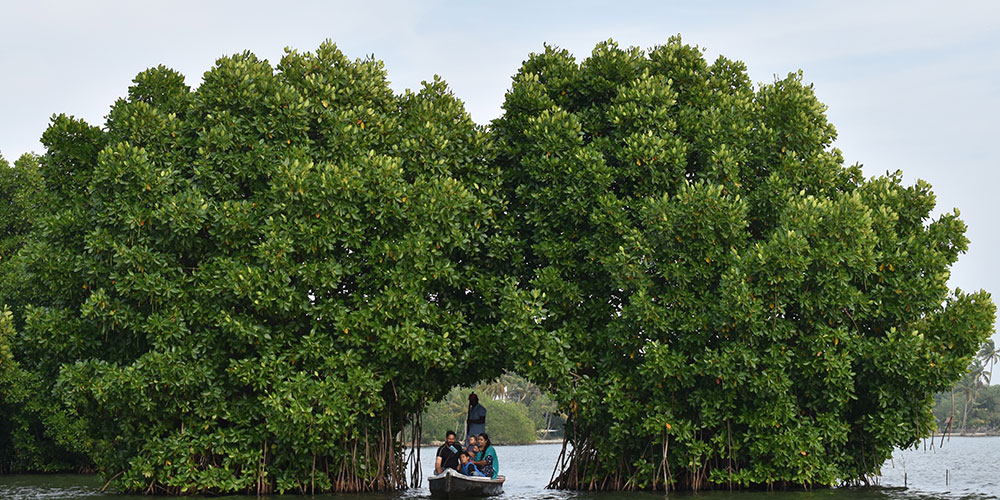 Munroe Island, which is made up of a group of 8 islands and situated about 27 km from Kollam, is a hidden gem in the backwaters. The region, which bears Colonel John Munroe's name, is renowned for its clean backwaters and vibrant rural life.  Cruising through the tiny canals, passing underneath the naturally occurring mangrove arches and low-lying bridges, visiting the ancient Dutch church, experiencing a splendid sunset from S-curve viewpoint, and seeing the renowned Kallada Boat race up close are some of the island's key attractions. Exploring Munroe Island in-depth on foot or on a bicycle is one of the island's most distinctive pleasures.
Munroe Island's residents opened up their modest cottages to guests who came to their remote island to take in the panoramic beauty after Munroe Island earned some prominence through social media. The island is accessible by rail, road, and waterways.
The nearest railway station is Mudrothuruthu station, which is 1.7 km away and the Kollam railway station is 26 km away from Munroe Island. Trivandrum International airport is 80 km away from the island and from there you can hire a taxi. Waterway transports (motorboat, houseboat, or shikara) are also available for transit from DTPC Kollam to Munroe Island.
Timings – 24 hours
Entry fee – Free  
Mundro Greenland by VOYE HOMES
Munroe Island Pranavam Resort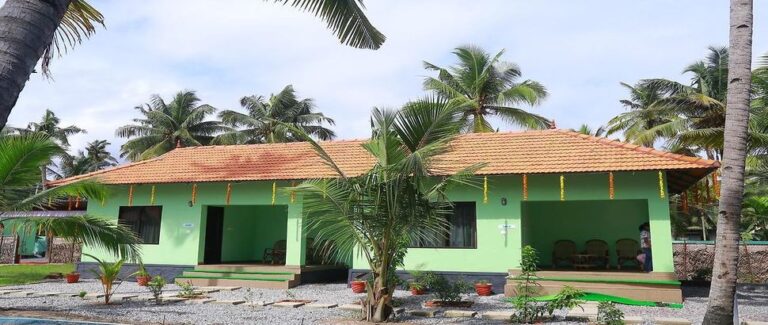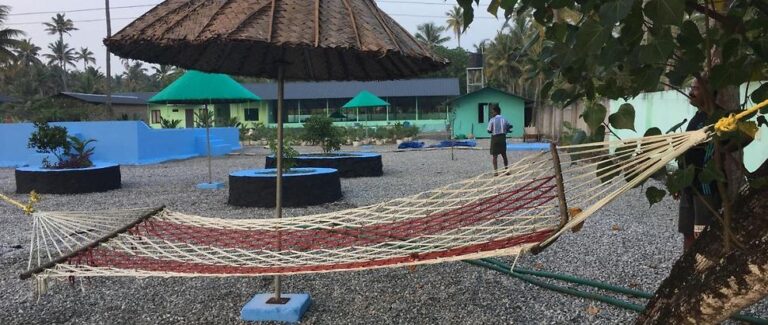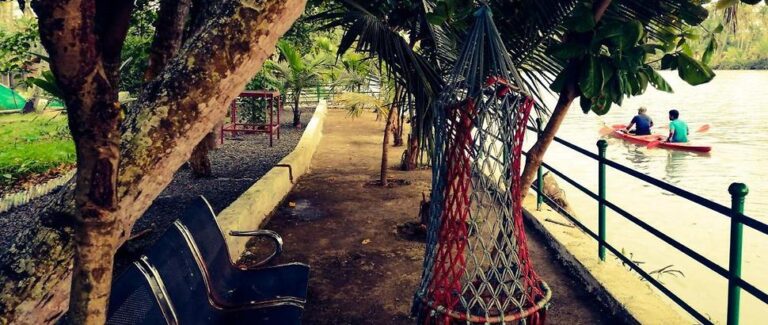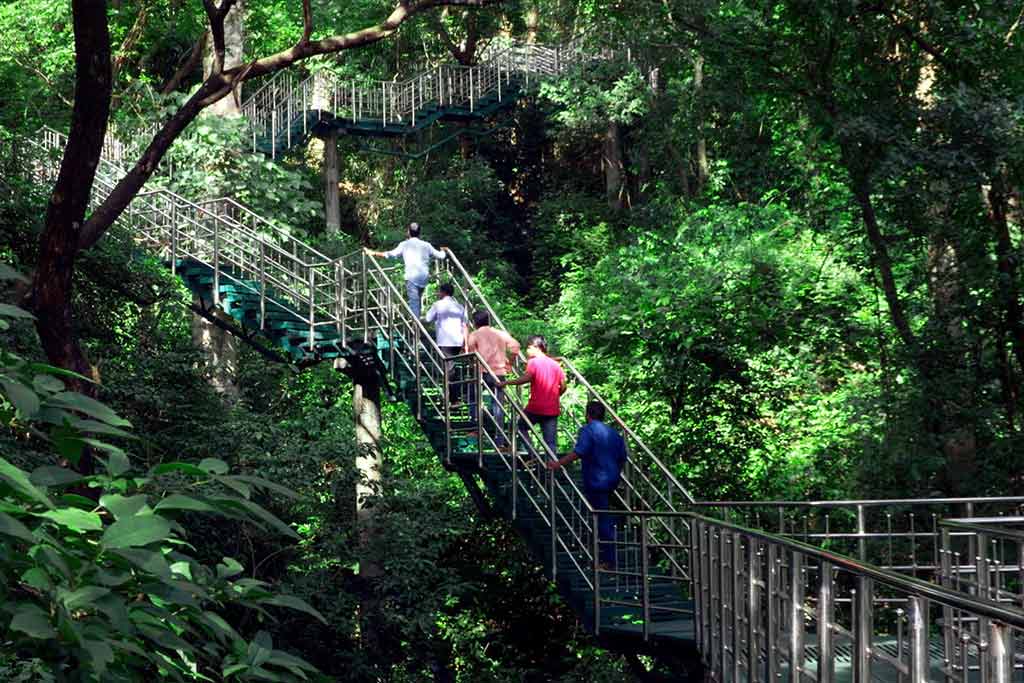 Thenmala, in Kerala's Kollam district, prides of being India's first planned ecotourism destination and a UNESCO World Heritage Site. Situated in the foothills of the Western Ghats in Kerala's Kollam district, Thenmala has ten ecotourism destinations that span the expansive hill ranges of the districts of Pathanamthitta, Kollam, and Thiruvananthapuram. Its landscape is filled with woods, rubber, and tree plantations. Adventure seekers can participate in activities including hiking, kayaking, camping, bird viewing, mountain biking, rock climbing, rappelling, and river crossing.
Thenmala also features a recreation area with meandering walkways, a swing bridge, a sculpture garden, a boardwalk, and a cultural area with an amphitheatre and a musical fountain. Since "Thenmala" means "Honey Hill," it should come as no surprise that premium honey is exported from this region. The nearby lush forest is likewise noted for its highly sought-after timber throughout the nation. Situated about 72 km from Thiruvananthapuram and 63 km from Kollam.
Thenmala Ecotourism offers day trip packages and also the tariff varies depending on the type of attractions available.
Timing – 9.00 am to 5.00 pm
Entry fee – Free (Separate charges for activities and attractions available)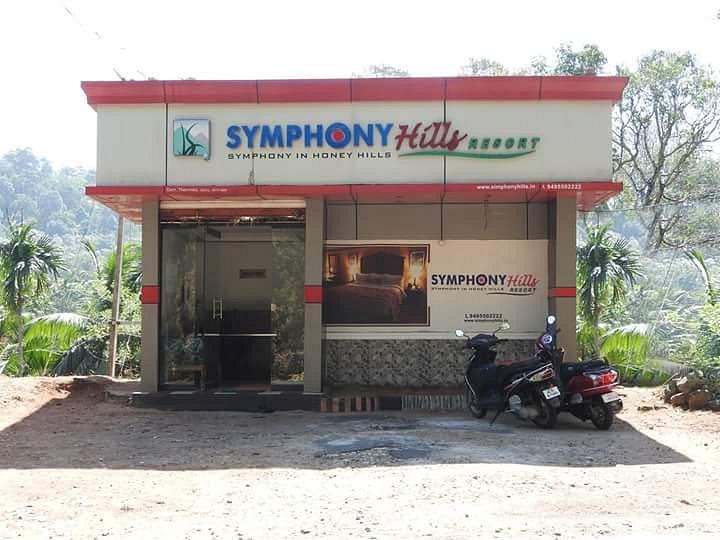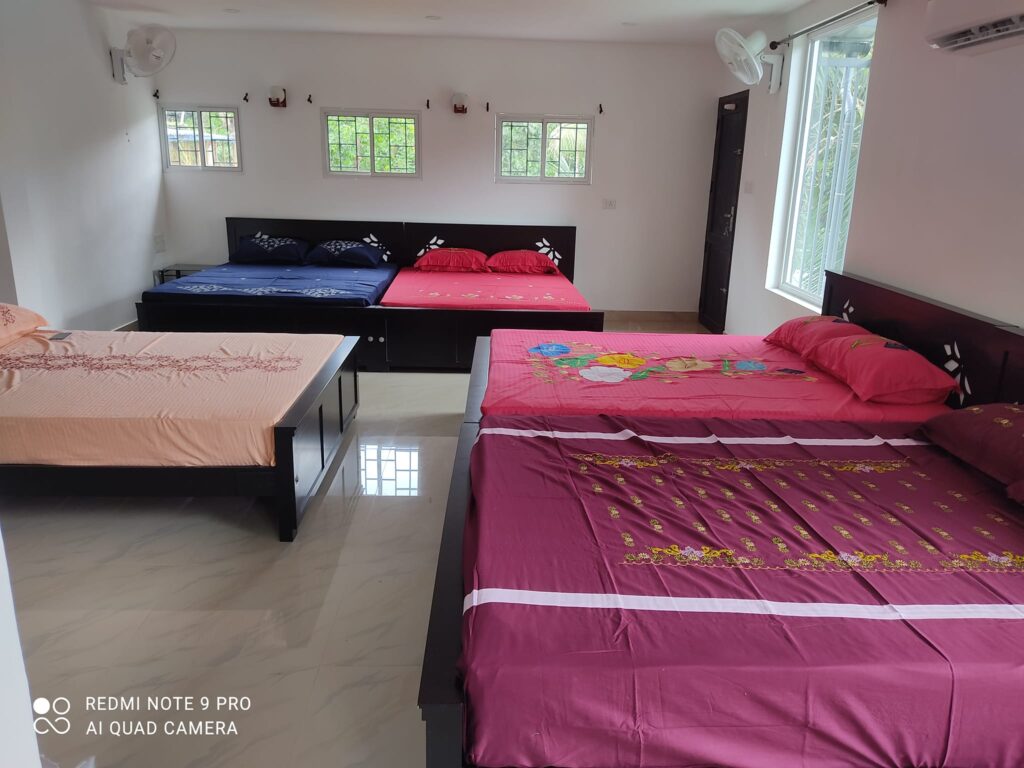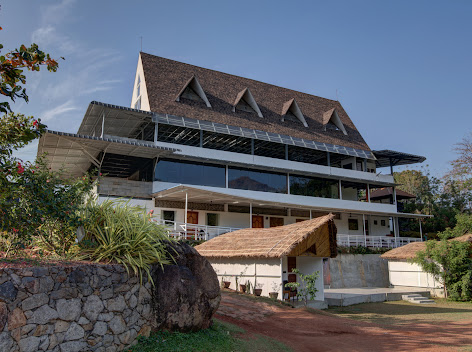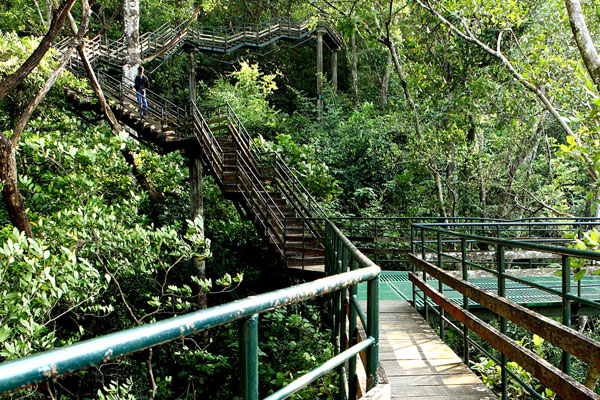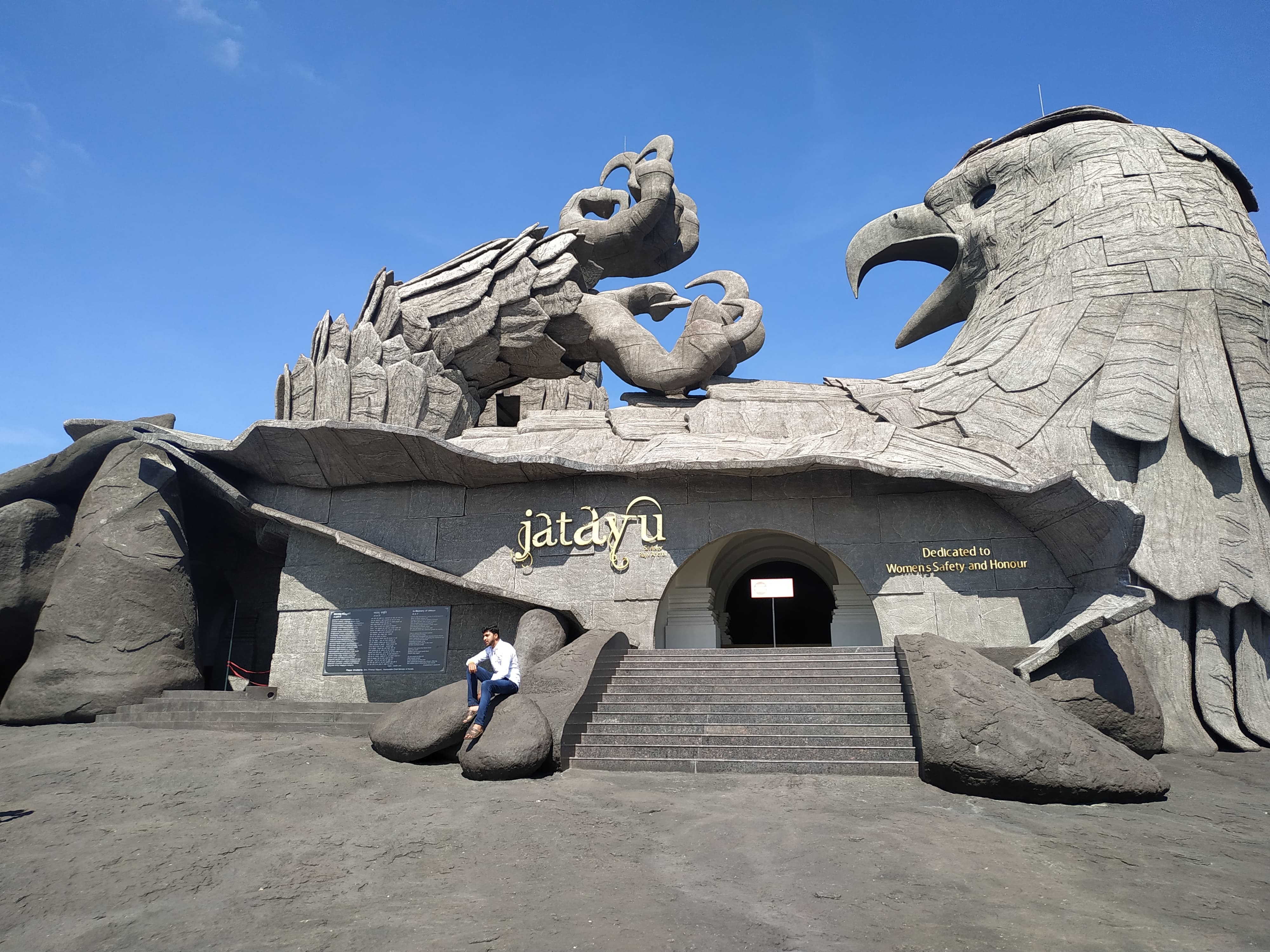 The Jatayu Earth Center, commonly known as Jatayu Nature Park, is one of Kollam's greatest tourist attractions. At 350 metres above sea level, it is one of the most recent structures. Jatayu Nature park is a rock-themed, and adventure park in Chadayamangalam, Kollam. It hosts the world's largest bird sculpture, sculpted by Rajiv Anchal. The statue represents the mythical demi-god Jatayu from the Hindu epic Ramayana and stands for the honour, safety, and protection of women. The Jatayu Earth Center's highlights include a multi-dimensional mini-theater, Rama temple, cable car, zipline, and other adventurous activities.
Jatayu Earth Centre is 38 km away from the city of Kollam. The two closest railway stations are in Varkala, which is located 27 km away, and Kottarakkara, which is located 22 km away. The distance between Trivandrum International Airport and Jatayu Park is about 52 km. Near the Jatayu Earth Center, additional private and public road transportation are available.
Entry fee – Rs 400/person + Tax (additional charges for all other activities)
Timing – 9.30 am to 5.30 pm
Stays near Jatayu's Earth Centre
One of the beautiful beaches, just a few kilometres from Kollam City. It is a perfect place to spend your beach vacation because of the clear blue water and vibrantly green palm trees. It is among the top locations for sightseeing in Kollam. Thirumullavaram Beach is well-known for the yearly ritual Karkidaka Vavubali, and during this time, a great number of devotees come to the beach for the Bali Tharpanam. Additionally, there are no known danger zones on this beach, making it one of the best places to swim and sunbathe. Another notable feature is the 1.5 km offshore Nyarazhcha Para, also known as Sunday Rock, which can be viewed from the shore at low tide.
Thirumullavaram beach is 6 km away from Kollam city and has frequent bus transport to the city. The nearest railway station is Kollam Railway station and Trivandrum International Airport is 80 km away from Thirumullavaram Beach.
Timing- 24 hours
Entry fee- Free
Stays near Thirumullavaram Beach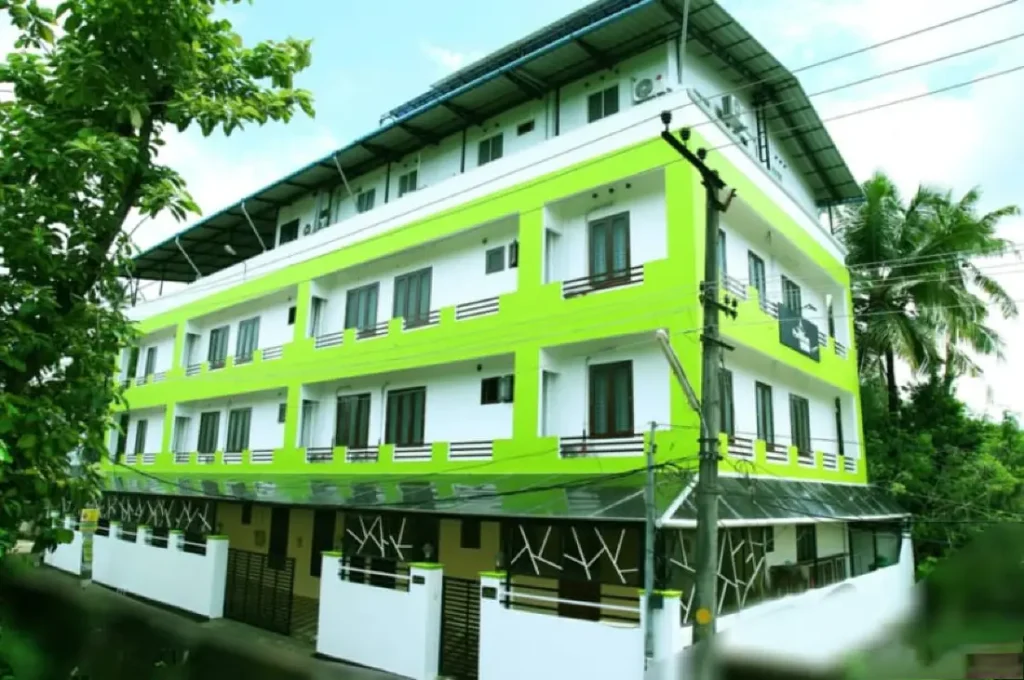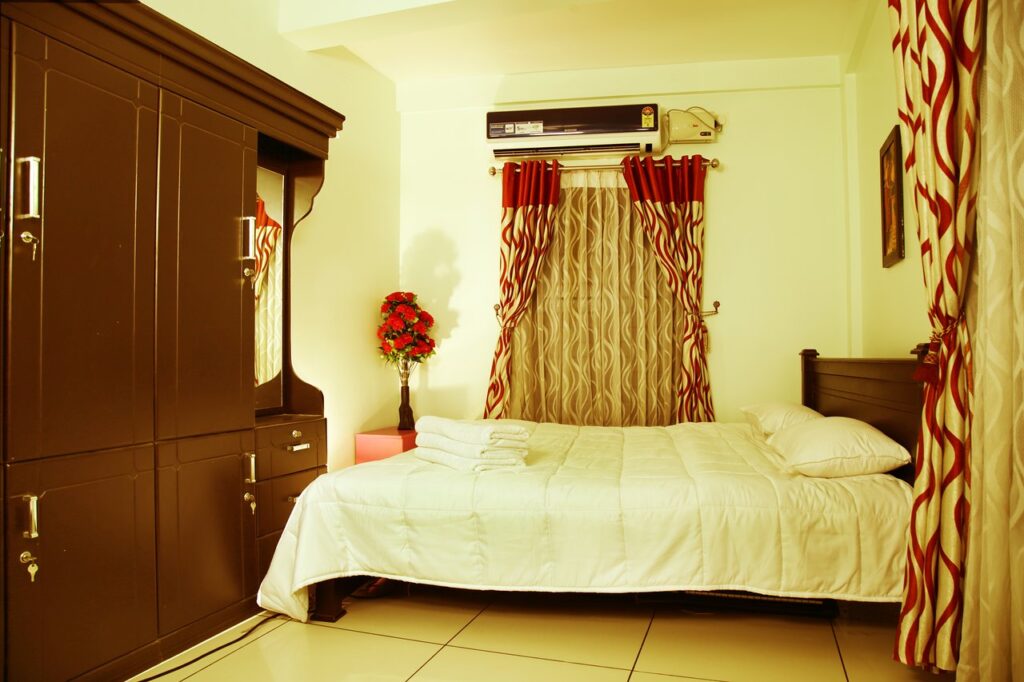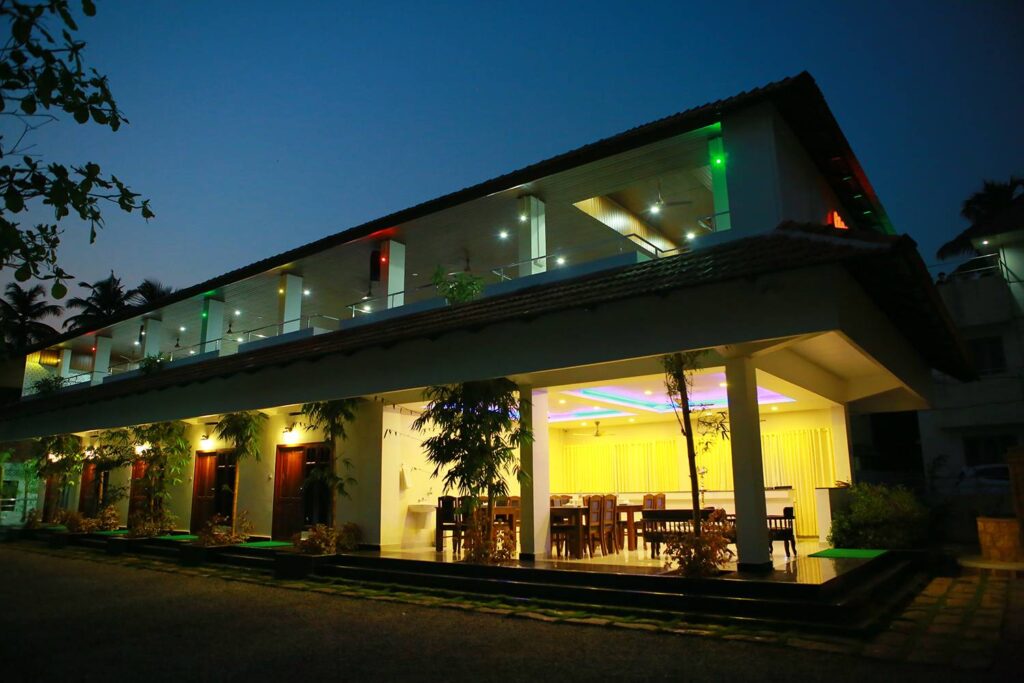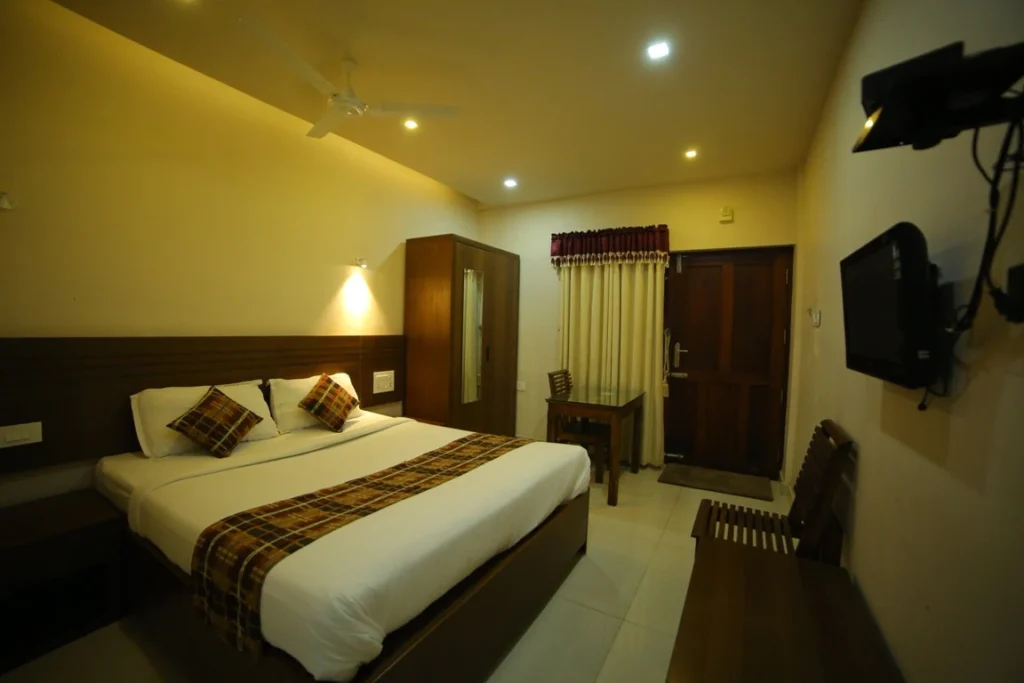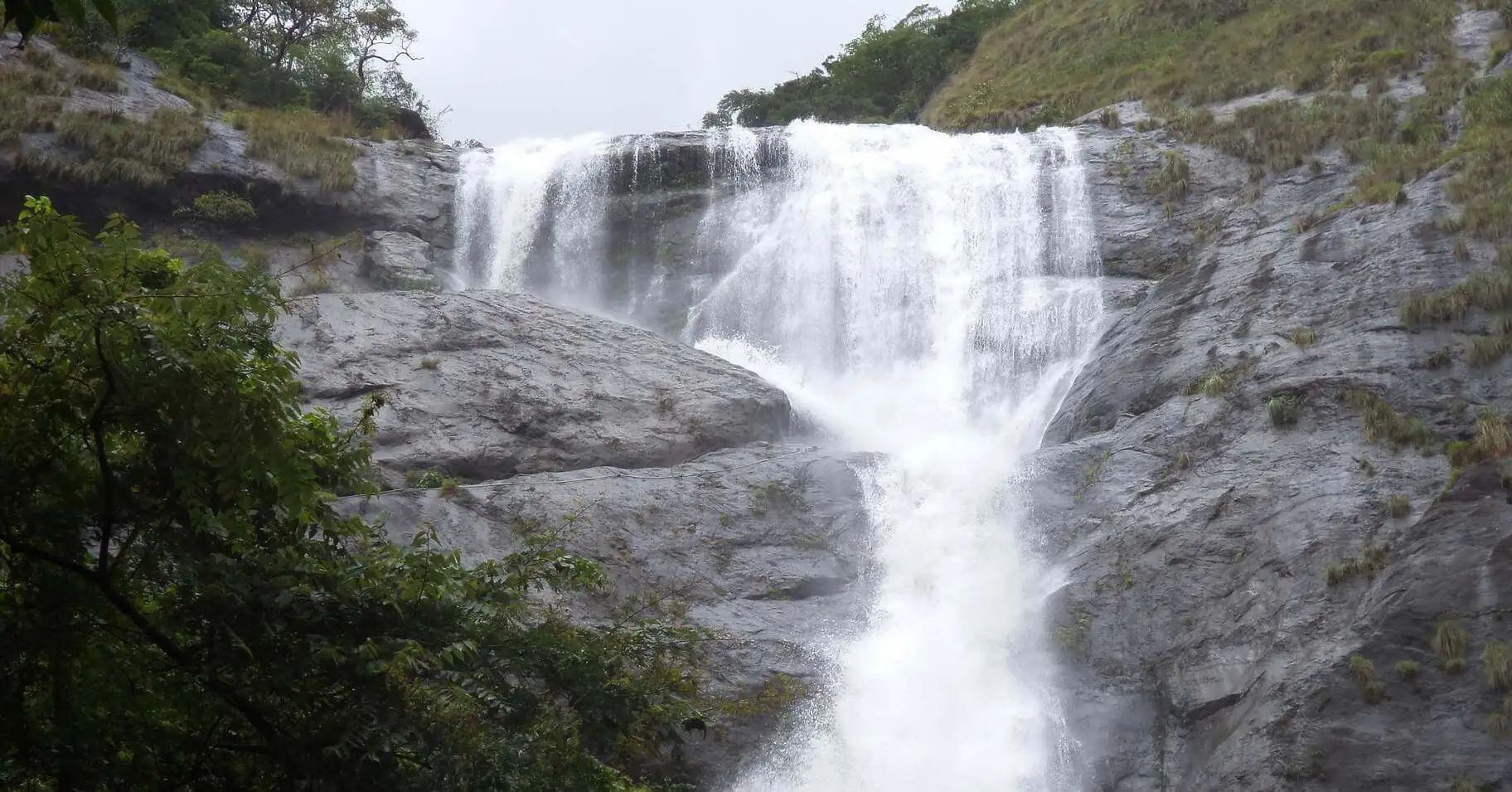 A wonderful location for a picnic where one may unimpededly take in a breathtaking view is Palaruvi Waterfalls. The name Palaruvi means "Stream of Milk" in its literal sense. True to its name, it creates a magnificent milk-white foam explosion that echoes through Kollam's otherwise tranquil virgin forests. It is India's 32nd-highest waterfall, tumbling through rocks from an altitude of 300 feet. This amazing location is surrounded by naturally occurring herb groves and luscious green valleys, which is said to provide this waterfall a wealth of therapeutic qualities. The refreshing water usually draws big crowds of individuals looking for a refreshing dip.
The official buses of the forest department are now required to transport visitors to Palaruvi, which was recently refurbished and reopened. There is no parking for outside vehicles inside. Visitors to Courtallam Falls also go to the nearby Palaruvi Falls. The closest airport is Trivandrum International Airport and Kollam is the nearest railway station located about 75km away. The route to this location is famous for its breathtaking scenery.
Timing- 8.00 am to 4.00 pm
Entry fee- For Adults (above 13) Rs. 25 and Children Rs.10
Stays near Palaruvi Waterfalls
Kollam Beach or Mahatma Gandhi Beach is a beach situated in Kollam city. It is considered the first beach wedding destination in Kerala and is one of the best beaches to unwind yourself free. Watching a stunning sunset, flying the kites along the seashores, beach fun activities, a visit to the Mahatma Gandhi Park, and the beautiful view of Thangassery Lighthouse, which is the trademark at Kollam beach are few of the attractive things one can do here. The place is perfect for a weekend getaway with your dear ones.
Kollam Beach is one of Kerala's most popular tourist attractions due to its exotic location and backwaters. It is one of Malabar's old and most famous ports. At a distance of 2.8 km is the Kollam Junction and Kollam railway station is 3.7 km away from the beach. 
Timing- 24 hours (Most preferred time – 10.00 am to 5.00 pm)
Entry fee – Free
To Explore Private Stays in Kerala. Click Below