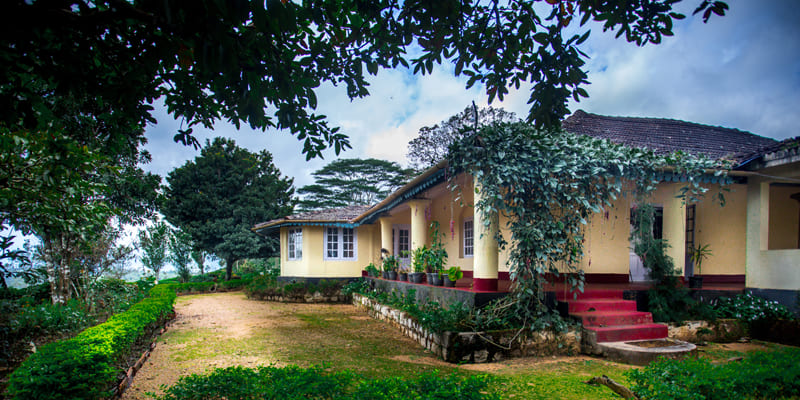 A place to stay that is comfortable and safe with good hospitality and ambience is a must for every traveller. Most people book a resort or hotel that is nearby and convenient. That is all well and good. But what if you wanted a private stay away from city life surrounded by beautiful greenery, filling your lungs with the fresh tea garden breeze of the Nilgiris. Read on to find out our take on the elegant British Bungalow in Wayanad.
History of British Bungalows in Kerala
The name Bungalow is derived from the Hindi word 'Bengala' meaning "a house in Bengali style" basically used to refer to a one storey house with sloping roof that can be easily created for travellers and natives alike. With large welcoming porches and low sloping roof, the bungalows were the primary stay or guest houses for British officers during their era.
After the fall of British empire these bungalows where either abandoned or entrusted to the natives to maintain and look after. The bungalows were made like forts with its stone walled structure and thus was able to last for hundreds of years.
HML Wentworth Bungalow in Wayanad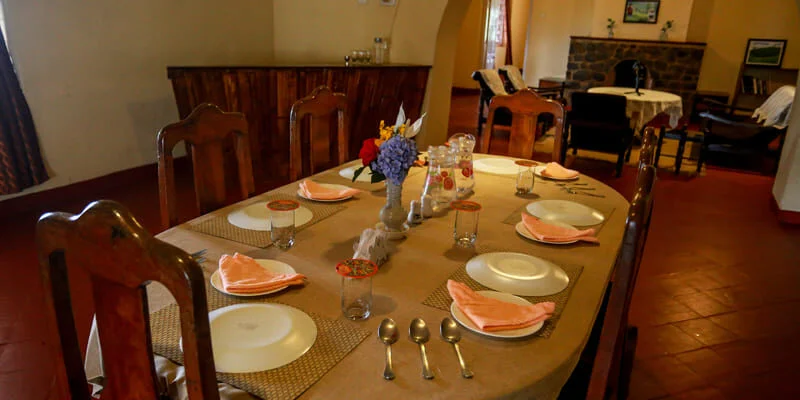 Harrisons Malayalam Limited (HML) known for having rather beautiful heritage resorts and bungalows amidst their tea plantations introduces you to Wayanad Bungalow House – Wentworth Bungalow.
Wayanad's Colonial style Wentworth British bungalow is a well-kept 3-bedroom tea plantation bungalow where the big and pleasant rooms are adorned with antique relics and traditional red oxide floors. The bungalow house has been sparsely renovated, sometimes to the point of appearing simple, yet it retains certain historic architectural traits such as airy rooms, magnificent fireplaces, and woodwork.
Wentworth Estate is located in the Nilgiri – Wayanad region, that is presently located in the western section of Tamil Nadu, bordering the states of Karnataka and Kerala around 40 kilometres from Mudumalai Wildlife Sanctuary.
The Nilgiri Biosphere Reserve is India's first biosphere reserve, featuring huge forests, diverse flora and fauna, and a source of major rivers such as the Kaveri. While visiting Nilgiri Wayanad, this British bungalow is at the perfect location for a peaceful night's sleep. Harrison Malayalam's Heritage Bungalow in Cherambadi Estate is undeniably a vacation resort in and of itself.
Many of the Bungalows are over a century old, moreover staying in one of them is a fascinating experience in and of itself. These locations are ideal for attracting tourists. Since Wentworth Bungalow is located near popular tourist destinations like Wayanad, Nilgiris, Ooty, and Mysore. The tea gardens that surround the house are also stunning in their scenic beauty. The grounds furthermore offer a spectacular glimpse of the mountains.
Some of the gardens are located near forests, making nature-based tourism opportunities such as animals and birding a viable choice. This enormous bungalow house is nestled between protected forests like Bandipur and Mudumalai, making it undoubtedly one of the world's biodiversity hotspots, according to UNESCO.
You can visit VOYE HOMES website for bookings and details
Activities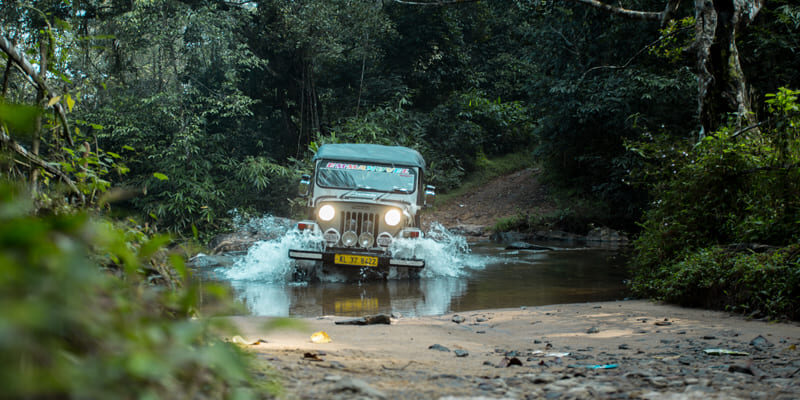 The Highlights
British Colonial Bungalow constructed in 1930s.
Tea garden and Tea Trails at Nilgiris
Hilltop Tea Garden Bungalow
Plantation Walk
Experience lifestyles of pioneer planters.
Colonial Heritage Bungalow
Magnificent Fireplace
Tea Tourism
Meals are available from the provided menu. Moreover, you can choose from variety of veg and non-veg dishes according to your taste.
Nearby places to explore
Nilgiris 
Harrisons Malayalam Tea Factory (1.2 km)
Wayanad (2.2 km)
Neelimala View Point (6.5 km)
Nadukani (10 km)
Heritage Museum, Ambalavayal (19.6 km)
Edakkal Caves (25.1 km)
Muthanga Wildlife Sanctuary (30 km)
Soochipara Waterfalls (36.4 km)
Mudumalai Wildlife Sanctuary (40 km)
Needle Rock View Point (40 km)
Glen Morgan (63 km)
Gundlupete (74 km)
Kalhaty Waterfalls (78 km)
Ooty (80 km)
How To Reach Wentworth Bungalow
HML Wentworth Heritage Bungalow by VOYE HOMES can be accessed through Wayanad – Ooty Road (Wayanad – Nadukani Highway).
Air: The nearest airport is Calicut International Airport which is 105 km away.
Railway: The nearest railway station is Nilambur Railway Station which is 55 km from our Bungalow.
Road: The nearest bus station is in Cherambadi. Generally Private buses, taxi's, jeep's and tuk-tuks are available for commuting. Moreover, the HML Wentworth Heritage Bungalow by VOYE HOMES is just 01 kilometers away from the main road and the private road condition to property from the main road is moderate.
Visit VOYE HOMES to explore our properties in Wayanad and all over Kerala
Read next : 150 Year Old Manale Luxury Tea Plantation Bungalow In Munnar – Voyehomes
Kanthalloor Resort – Discover The Best Forest Resort In Munnar