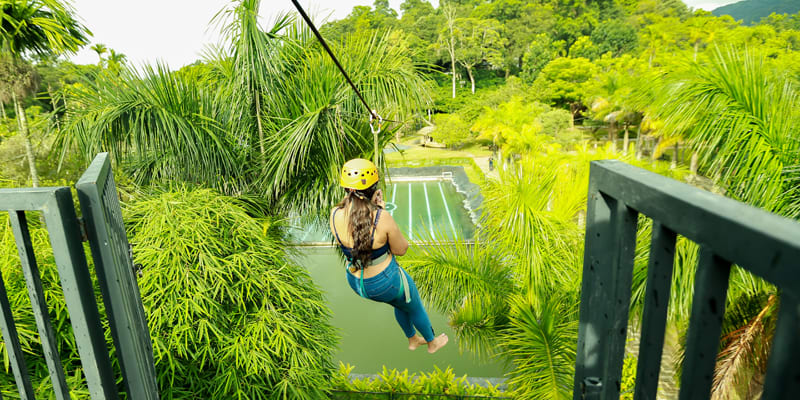 Making our way through the scenic route of Wayanad there is a town called Kolgappara. Just 1.5 km from Kolgappara is a hidden gem of a resort in Wayanad where we got to spend a weekend filled with fun activities and unique experiences.
The resort we explored was The Hill District Club in Wayanad. This unique stay in Wayanad is much more than just a resort. A huge 3.5 acres of grasslands, the experience of having a peaceful holiday away from the bustles of city life just relaxing and taking in the fresh cool air flowing from the nearby hills while your co-workers and family are having a blast exploring the activities of the in house park is an experience that you will remember for a long time.
The Hill District Club (THDC) – Resort In Wayanad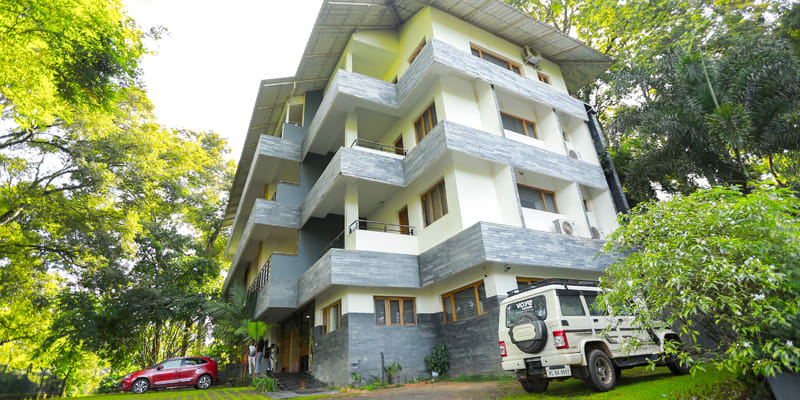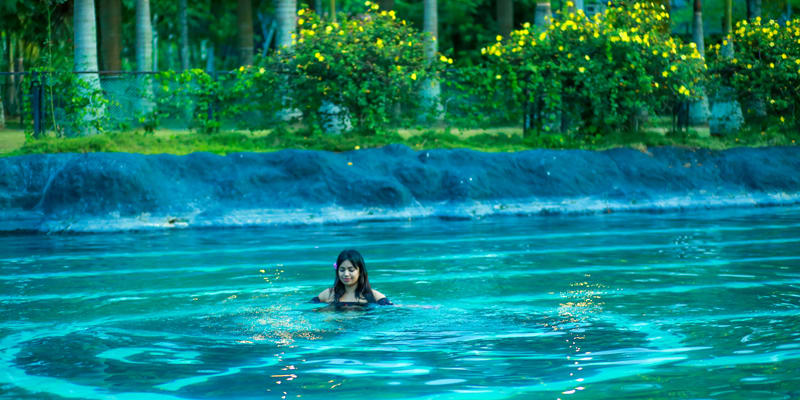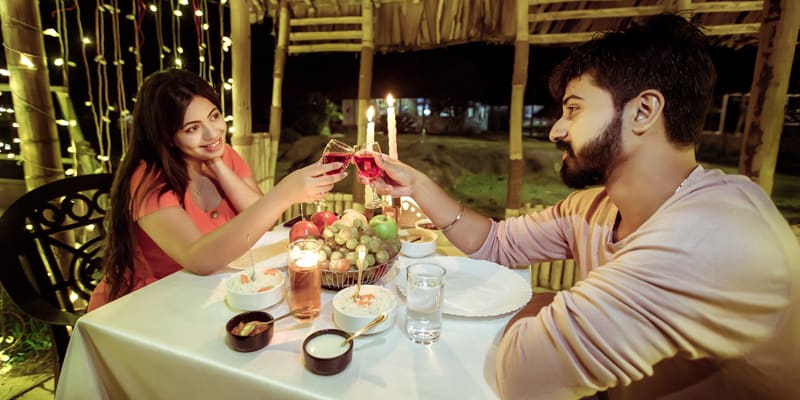 Established in the year 2011, Hill District Club in Kolagapara, Wayanad is a 4-star rated premium resort in Wayanad with prices that does not deplete your savings. The perfect package for anyone looking for a comfortable stay at low costs. THDC receives guests from not only Kerala but from different parts of the world. As a result, this resort is gaining more popularity among domestic and foreign travellers and is becoming one of the most well known holiday destinations in Kerala.
One of the factors that contribute to THDC's uniqueness is that it is capable of hosting large groups of people comfortably. The rooms are adequately spaced to provide full privacy with spacious interiors and bathrooms. The Hill district club is therefore a prime destination for private weddings and corporate retreats.
What makes it "Fun"?
After we checked in to our rooms and had a fresh up, we set out to visit the huge park of THDC just a few meters from the main building. Adjoining the park was a private caravan park where people bring out their caravans and set up camp.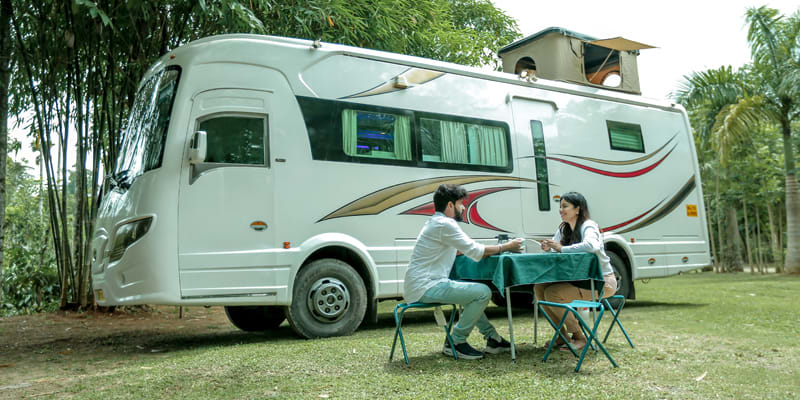 Upon entering the park we strolled through the jogging track surrounded by beautiful, well trimmed hedges and trees paving the way to a large outdoor swimming pool glistening in the sunlight. Connecting the pool is a fish pond & a dining area with a view of the wide pool and the park. Looking up you will see a zip line spanning from one end of the park to another, which is yet another unique & thrilling attraction of THDC. Get your cameras ready as you glide through the air on the zipline.
Across the swimming pool, there is an outdoor games area equipped with a basketball hoop and sand volleyball court where people sweat it out before taking a dip in the warm pool. There is also a dedicated children's play area nearby with swings, slides, playground equipments, tire swings and more. Facing the playground is the main dining area where parents relax with a cool drink in hand while the children run around the playground.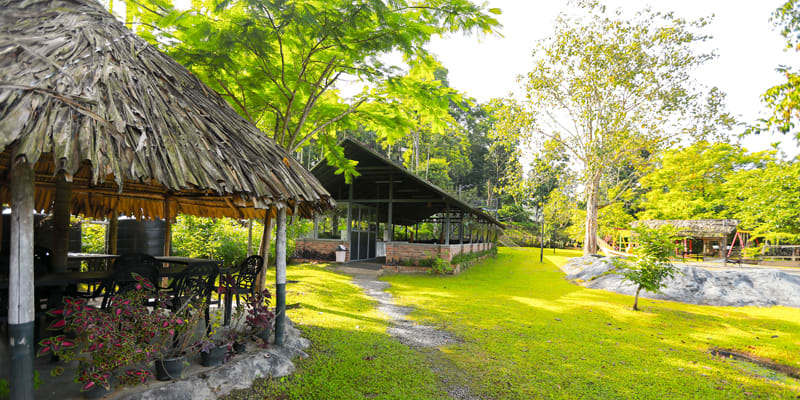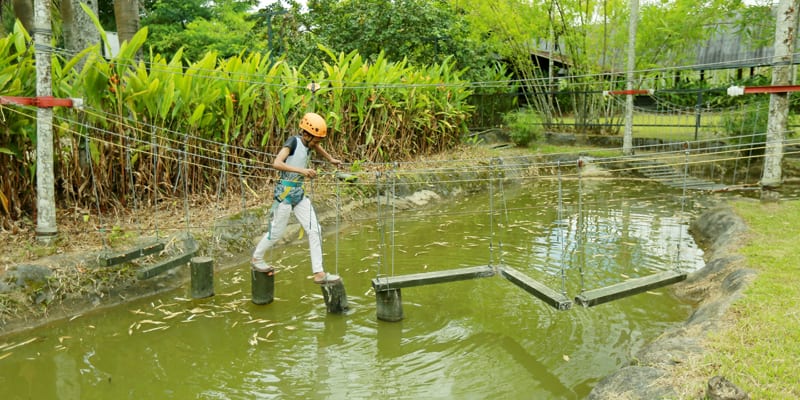 Passing by the outdoor games area there is an indoor games corner equipped with different types of board games and a ping pong table. Looking out you get to see the private tent stay area where the happy campers gather around drinking chai, vibing to music and just enjoying the breathtaking mountain views from the campsite.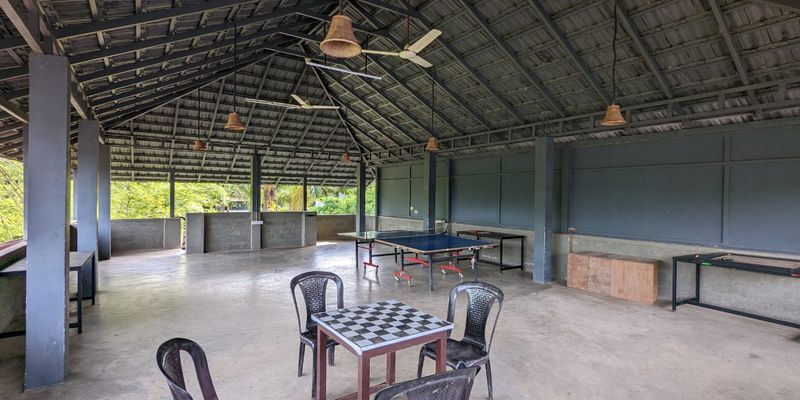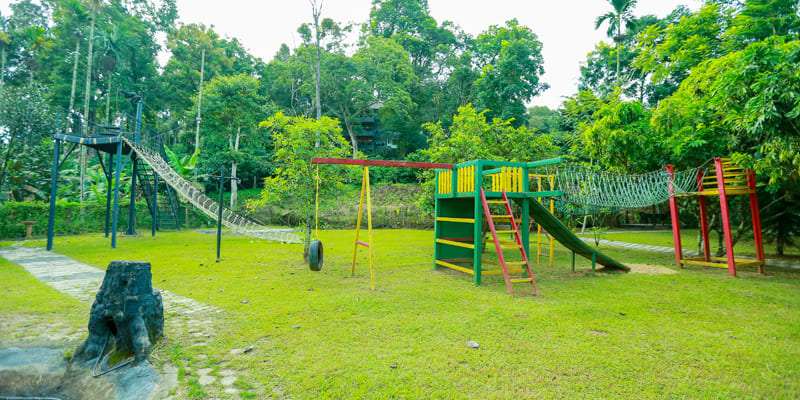 There is a very spacious banquet hall with a stage for weddings and events, spacious enough to accommodate a large group of visitors. Near the banquet hall are 2 ponds: One is a beautifully shaped pond with white ducks floating around and the other one is a pond for water activities.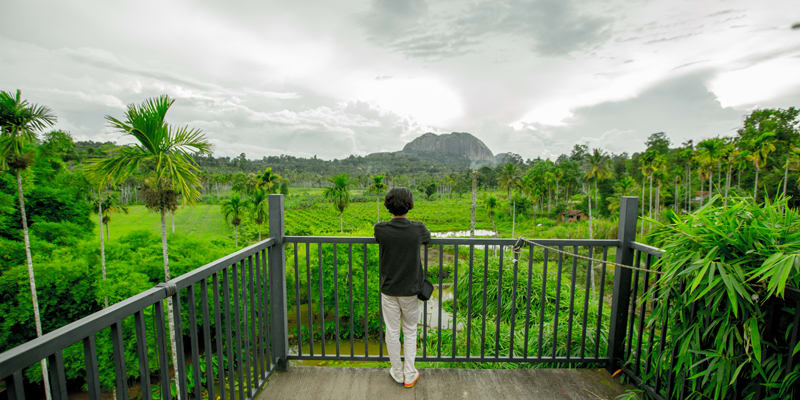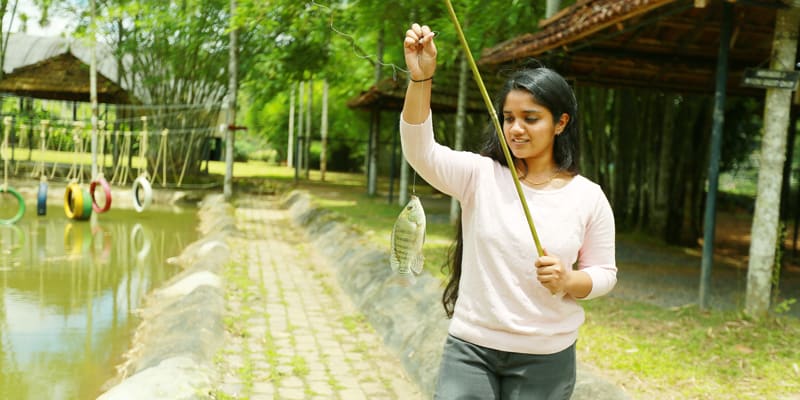 At night the whole park lights up with ambient lighting where we get to eat BBQ and spend the chilly night huddled by the campfire set up on request by the team at THDC. The staff are very friendly and will tend to all your needs upon arrival till checkout.
Highlights of THDC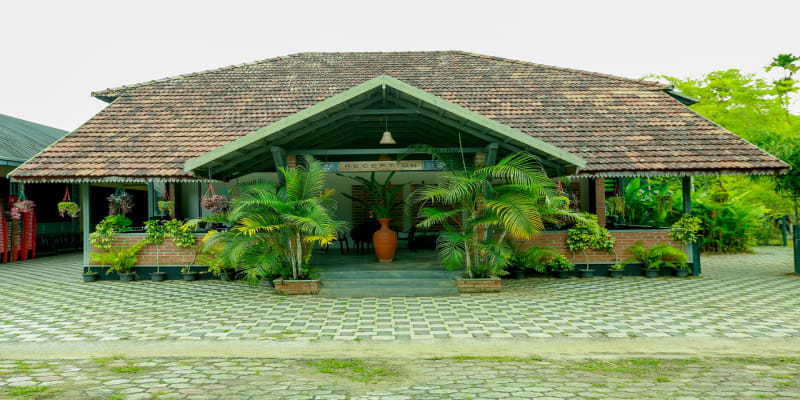 Zipline
Swimming Pool
Kids Play Area
Outdoor & Indoor Games
Tent stay
Caravan Park
Banquet Hall
Water Games
BBQ & Campfire
Rooms & Rates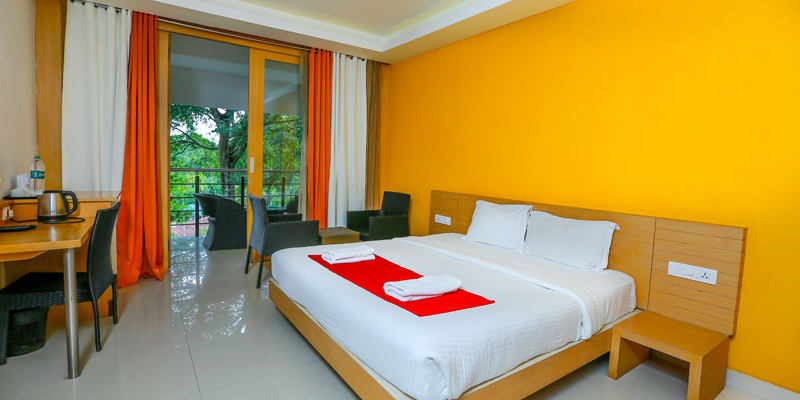 THDC lives up to its 4-star rating by offering rooms that are very spacious, furnished with ebony furniture, and delicate paintings. The rooms are neatly cleaned and maintained with proper hygiene and care. Some rooms have balconies with views as well. The rooms are categorized as follows:
Deluxe AC/NON AC
Luxury AC
Standard 4/5/6 Bedroom
Pricing starts at INR 4450/-
We truly enjoyed our 2 days stay at The hill district club and are proud to call it one of the best resort in Wayanad. We look forward to visiting again soon. If you feel like this is the next holiday getaway you can reserve your rooms below.
Book Here: THDC BOOKING
More information about THDC: The Hill District Club
Visit VOYE HOMES to explore more resorts in Wayanad
Read Next: The Best Romantic Getaways For Couples In Wayanad