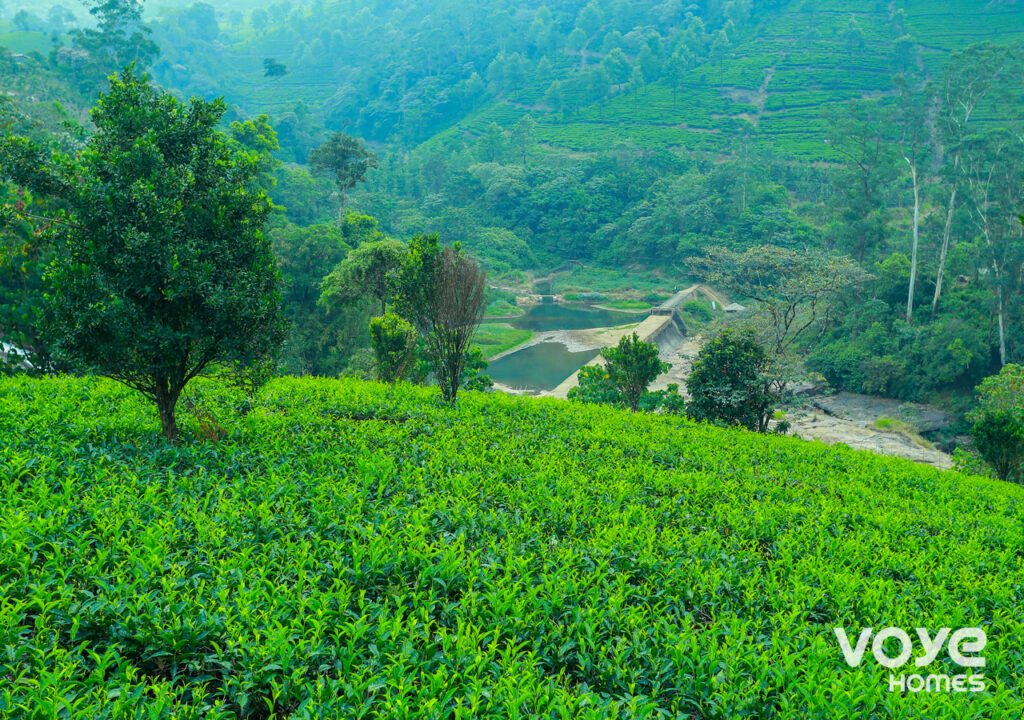 One of the most enchanting aspects of Munnar is its tea gardens that carpet the hillsides in a stunning mosaic of emerald hues. The neatly manicured tea bushes, stretching as far as the eyes can see, create a surreal panorama that is both awe-inspiring and tranquil. The mist that often caresses these tea estates adds a touch of mystique to the landscape, casting a veil of ethereal beauty over the entire region.  
When it comes to accommodation, holiday homes are gaining popularity among travelers seeking a unique and immersive experience. Homestays in Munnar, ranging from cozy cottages to private villas, offer a perfect blend of comfort, warmth, and local hospitality. One of the highlights of staying in a holiday home in Munnar is the opportunity to experience the local culture and way of life up close. Some homestays in Munnar are run by local families who open their homes to travelers, offering a warm and welcoming environment. This provides a unique opportunity to interact with the locals, learn about their traditions, and savor authentic local cuisine. 
If you are planning a journey to this piece of heaven in Kerala, here are 6 of the greatest places to stay in Munnar: 
Lake Side Tea Estate Cottage
This two-bedroom historic Munnar private cottage overlooks the tranquil Dam waters. The picturesque beauty and tranquilly of the cottage with panoramic lake and hill views will undoubtedly captivate you. The mountain view from the balcony overlooks the dam, where wildlife, particularly elephants, can frequently be seen swimming across the waters. The views from this property are both gorgeous and weird. Wake up to the call of wild fowl, Malabar Thrush, and Barking Deer, and be on the lookout for Indian Gaur, Elephants, and Malabar Squirrels. Enjoy the pristine surroundings while sipping garden fresh tea in God's Own Country.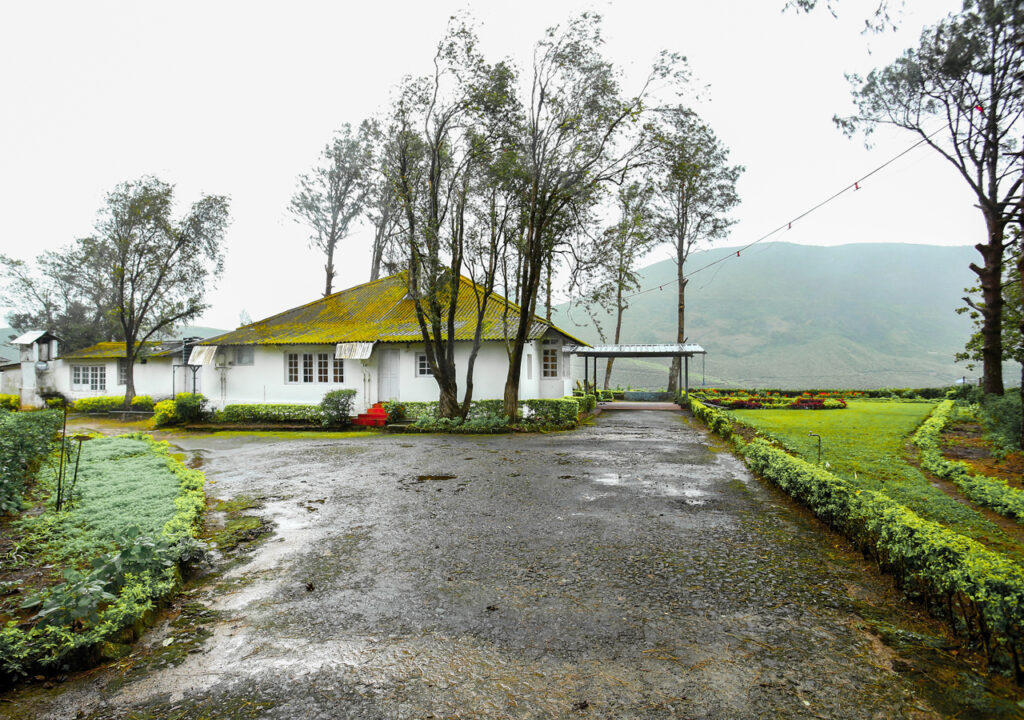 A century-old British Tea Bungalow built in 1917 allows visitors to relive the pioneer planters' livelihoods. This 2 Bedroom Luxury Bungalow is located in the East Division of Madupatty Estate – Chokkanad, which is well-known for its frequent elephant sightings. This Bungalow is set among tea plantations and offers a picturesque hill view of the valley below. This Mountain View Munnar resort is around 6 kilometres from Munnar town. The setting and grounds are excellent for a peaceful and pleasant Munnar vacation that offers a unique blend of comfort, relaxation, and adventure. Nestled at the top of a small hill with a tea plantation, it gives a 360-degree view of the gorgeous Munnar hills that is absolutely picture perfect. 
VRP Tea Plantation Bungalow
This British tea plantation cottage in Munnar has three bedrooms and is located in the Viriparai sector of Letchmi Estate on the Mankulam road. The Viriparai Bungalow is light and airy, with views of a check dam and close proximity to the Viriparai Waterfalls. The location and premises are calm and welcoming, making this an excellent Bungalow to relax and unwind in the midst of fresh colonial tea intermingled with orange trees, pepper, and coffee.  
AVD Tea Plantation Bungalow
The amazing tea estate bungalow, set against the backdrops of stunning countryside mountain valleys in Arivikad division, lochs, and animals, is a great base for a perfect holiday. This British bungalow in Munnar, Kerala, was designed to take full advantage of the gorgeous surroundings. Remove your shoes and lean back for complete mind and body relaxation. Each room's entrance evokes the colonial era. Give yourself and your loved ones a trip to the colonial tea estate bungalow for an unforgettable escape. 
High Range Club by VOYE HOMES
Colonial British Bungalow Heritage It is less than 2 kilometres from Munnar, Kerala. Have you ever been to Munnar's heritage resorts? If not, stay once. Relive the allure of a bygone period, the classical colonial ambience maintained and conserved for over a century. Relax with your family by participating in a variety of activities. Spend your holiday sleeping and waking up to the call of the Whistling School Boy. Come and stay at the High Range Heritage Club, your home away from home, for the most tranquil stay in Munnar. 
Areva Inn Munnar by VOYE HOMES
VOYE HOMES' Areva Inn is located in Pallivasal, Munnar. The place where you might feel the most alive, and the cosy temperature is more than enough to brighten your day. This Munnar home has superior 04 bedrooms, each with its own balcony and stunning views of cardamom plantations and deep woods. The rooms feature individual entrances and are quite large, with a sitting space, a king-sized bed, wardrobes, a TV, a washroom, and a tiny beverage station. This Munnar plantation resort offers campfires, BBQ grills, outdoor eating, and an in-house restaurant. The entire property is protected, and there is private parking, WiFi, and a garden with a children's playground. It is one of the greatest places to stay in Munnar for couples, families, and groups. 
Looking for Resorts in Kerala? VOYE HOMES offers private holiday homes all over Munnar and Kerala at affordable rates. Click below and book your next vacation