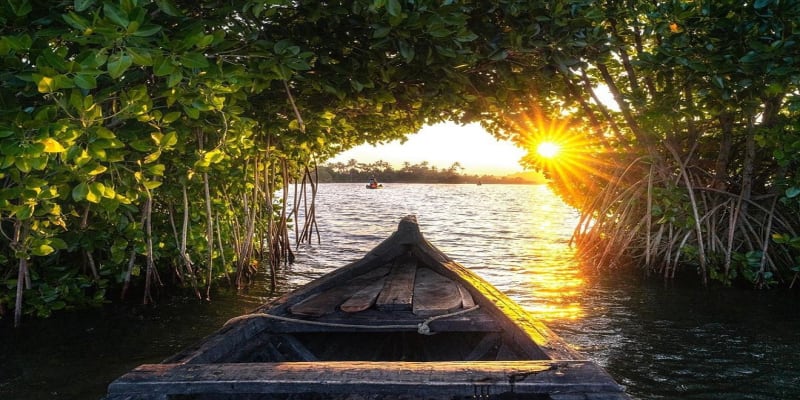 Have you ever visited this Island in Kollam? Munroe Island or Mundrothuruthu is the convergence of Ashtamudi Lake and the Kallada River is a cluster of eight tiny islands. Munroe Island is a hidden pearl in the backwaters which is located 27 km from Kollam and is named after Colonel Munroe, the British Resident of erstwhile Travancore State. Munroe Island is also known as Mundrothuruthu, a magnificent island which shows the true life of Kerala.
This is the typical backwater island village located at the junction of two water bodies. The main attractions of this island are the narrow waterways, canal cruise and the famous Kallada Boat Race held here during the 10-day festival of Onam. This Boat Race draws the attraction of thousands of tourists from all over the world. It offers a unique and tranquil setting, far away from the busy modern life.
Location:
Munroe Island, Kollam, Kerala.
Things to do:
Things to do in Munroe Island
On Land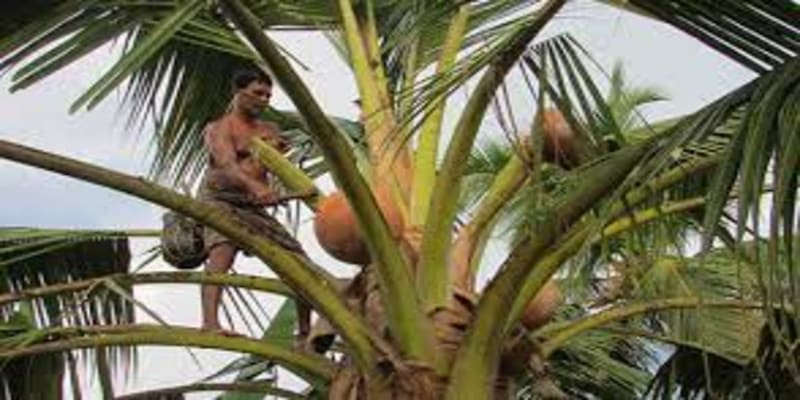 Cycling • Island Hiking • Village walk • Clam processing • Folk music • Local Shop • Traditional home • Traditional lunch • Wonderful Clam shell Craft • Milking of cow • Evening snacks • Tuk-tuk •Coconut leaf weaving • Traditional mixing and Grinding Equipments • Toddy tapping • Traditional Kerala Cuisines • Sweets.
On Water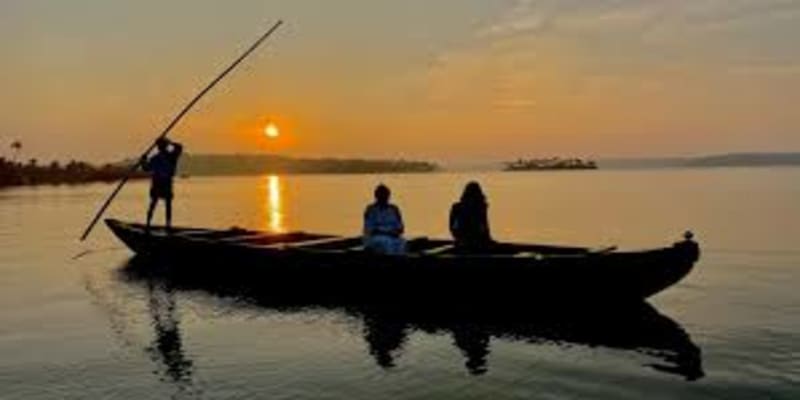 Canoeing • Boating • Kayaking • Non-Motorised boat building units • Mangrove Forest • Go with the fishermen to see how they pluck oysters • Peruman Jangar journey • Fishing with traditional methods • Ashtamudi lake visit.
Cuisines
Fish • Crab •Prawns • Karimeen (Pearl spot fish) • Squid • Oyster • Mussels • Chicken • Mutton, etc.
Best time to visit:
The Munroe Island can be visited all the year round as per your choice and convenience. However, it is recommended that you visit the island in between November and February if you are going there for a sight-seen as the weather remains pleasant during that time.
Timings:
Morning Cruise will start from 09:00 hrs and Afternoon Cruise from 14:00 hrs.
Tariff:
Rs.600/- per person.
Places to stay:
VOYE HOMES Mundro Greenland, Munroe Island Lake Resort, Green Chromide Monroe Homestays, Munroe Paradise, Preyag, Pavithram Residency.
VOYE HOMES Mundro Greenland: VOYE HOMES Mundro Greenland is one of the best places to stay in Monroe Island, a newly built 03 bedroom heritage style cottage with air conditioned and non-air conditioned rooms, kitchen and well equipped dining space situated in acres of natural greenery. This is a private and peaceful holiday home is on the banks of Kallada river " Nestled in the lap of the spectacular Ashtamudi Lake backwaters in kerala Voye homes Mundro Greenland offers basic modern comforts at easily affordable rates.
Trivandrum airport is located at 78 km from villa and the nearest railway station is only 2 km from the villa. We offer private parking space, free Wifi, complimentary breakfast, personal hygienic kit, safe and secure atmosphere managed by local host Sethu and his awesome family.
Nearby places to explore

: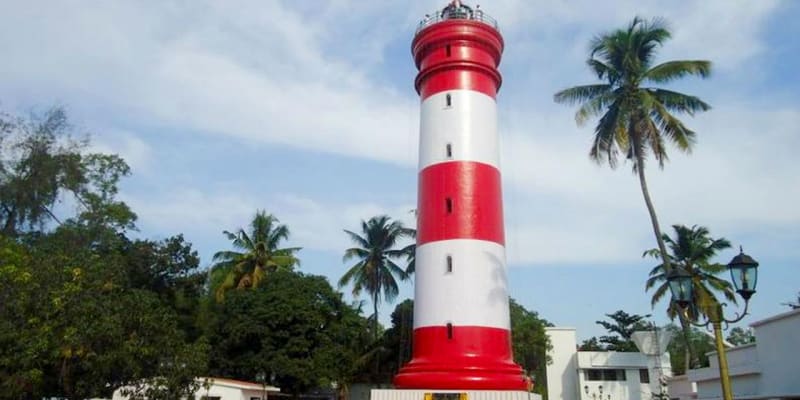 Boating Point (0.01Km)
S-Valavu Finishing Point (01.00Km)
Ashtamudi Lake (2.20 km)
Thangassery Light House (13.2 km)
Jatayu Earth Center (45 km)
Varkkala Beach (48 km)
Thenmala Eco Tourism (68.00 km)
Palaruvi Waterfalls (77.00 Km)
Rosemala (81.00 km)
Alappuzha (85.00 km)
Kovalam Beach(92.00km)
How to Reach:
To reach Munroe Islands, one has to reach Kollam first. Trains and buses are easily available till Kollam. The nearest airports are Kochi and Trivandrum to reach Kollam. The distance of islands from Kollam is 25 Km. Nearest bus station is Chittumala bus station and which is just 5.00 kms from Munroe Island. Private taxis, tuk tuk's can be hired from Kollam city as well. Nearest town is Kundara.
Landmark: Boat Race Finishing Point.
Contact details:
DTPC Kollam
Ph.: +91 474 2745625, 2750170
Email : [email protected] / [email protected]
Reference – Keralatourism.org
Read next: Munroe Island – The Secret Island In Kerala That You Must Visit