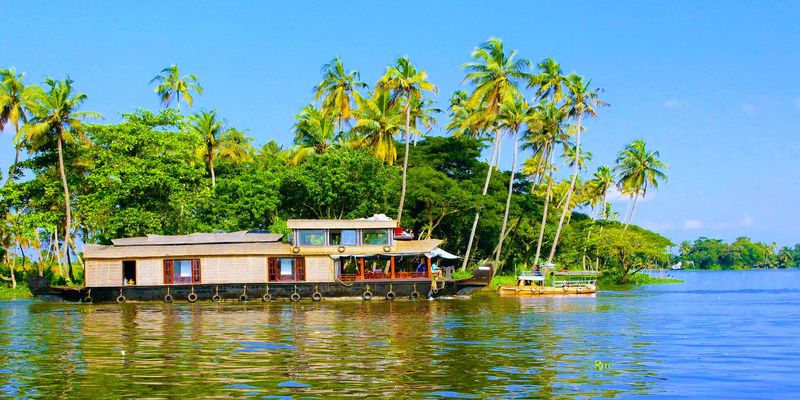 Dreaming of relaxing on a peaceful island under a coconut tree sipping on fresh coconut water with the cool island breeze gliding through your body? What If we told you that you don't even have to leave the country or deplete your savings? Sounds too good to be true, isn't it? Well, dreams do come true as we introduce you to a hidden gem of an island in the state of Kerala – Munroe Island.
Munroe Island is a vacationer's paradise surrounded by the famous backwaters of Kerala. Located amidst the Kallada river and Ashtamudi lake, this mesmerizing Island is composed of a group of 8 islands separated from each other by small canals and lakes.
Munroe Island, also known as "Mundrothuruthu" by the local villagers has a deep history dating back to the 1800s during the time the British established their sovereignty in India. The Island is named after the British officer Colonel John Munro. The Island is now inhabited by villagers where the main livelihood is through tourism, farming and fishing.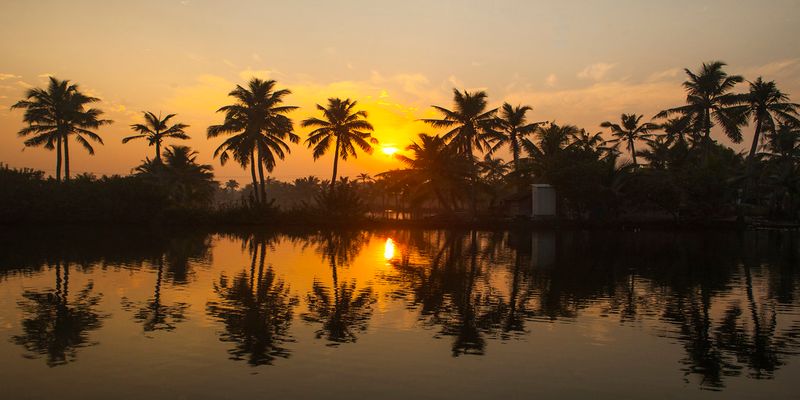 Best time to visit Munroe Island
Munroe Island is open all year and can be visited whenever it is convenient for you. However, if you are going to see the sights, it is recommended that you visit the island between November and February, as the weather remains pleasant during that time.
How to reach Munroe Island
By Air: The nearest airport is Trivandrum International Airport located which is about 84 km away
By Train: The nearest railway station is Munrothuruthu railway station (MQO) located about 3 km away.
By Road: You can reach the Island with your own vehicle or public buses are also available.
Things to do in Munroe Island
1. Canoe tours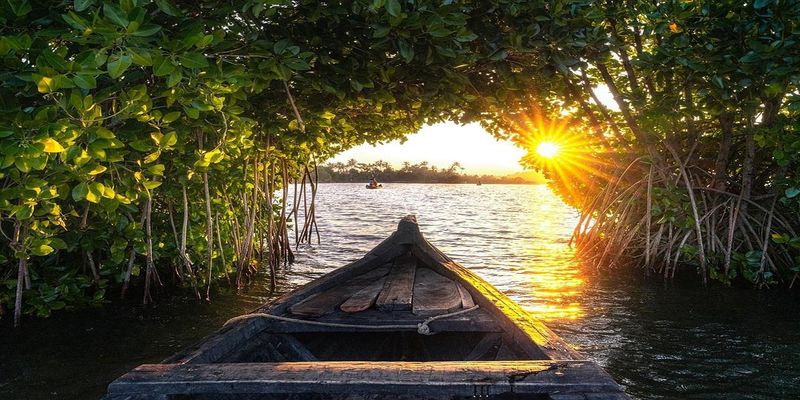 The narrow waterways of Munroe Island make it one of the best places for a canoe tour. Journey through the mangrove forests where you can catch the migratory birds passing through, feed the fishes and immerse yourself in the island's beauty.
Fee: Boating charges are around Rs 500-600 for a 2 hour ride.
2. Birdwatching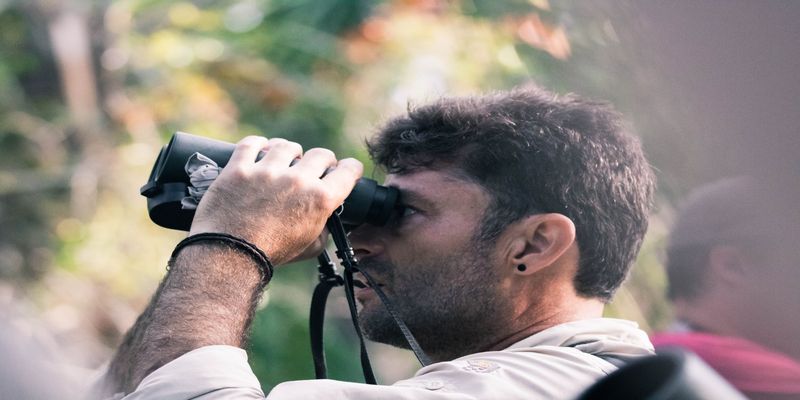 Munroe Island is home to a variety of bird species. Over 57 species of birds out of which 6 are migratory can be seen nesting in the trees or flying around the Island. Go out for an early morning stroll with your equipment to sight the birds easily.
Local birds such as waterfowl, Cormorant cuckoo, egret, heron, and the water duck, as well as migratory Siberian cranes, are the main attractions. During the months of October to May, the white-necked stork can be seen. Another common bird in the lake is the Lesser Pied (kingfisher). African lovebirds have been spotted also the Great Indian Hornbill can be found in evergreen forests. The Woodpecker lives in the deciduous forest. The Brahminy Kite can be seen alone or in pairs. The sight of flocks of parrots hovering over paddy fields, especially those with rice stalks in bloom, is breathtaking.
3. Feast on the local cuisines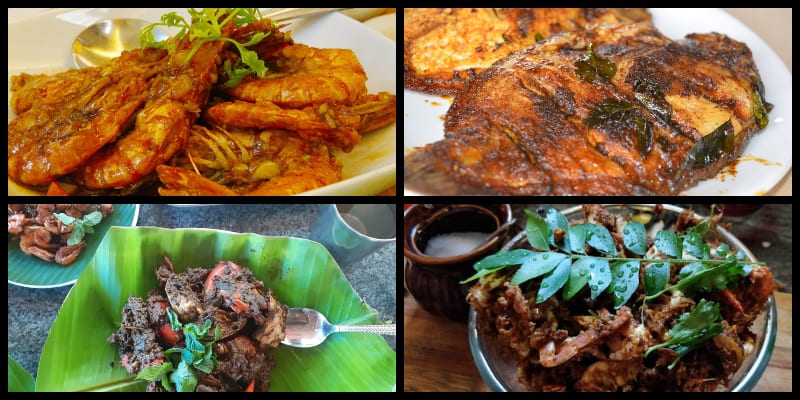 One of the main livelihoods of the locals at Munroe Island is fishing. Seafood such as Crabs, Prawns, Karimeen (Pearl spot fish), Squid and Oysters are some of the main local treats to dine in. There are also Chicken and Mutton options available if you're not into seafood.
4. Dutch church tour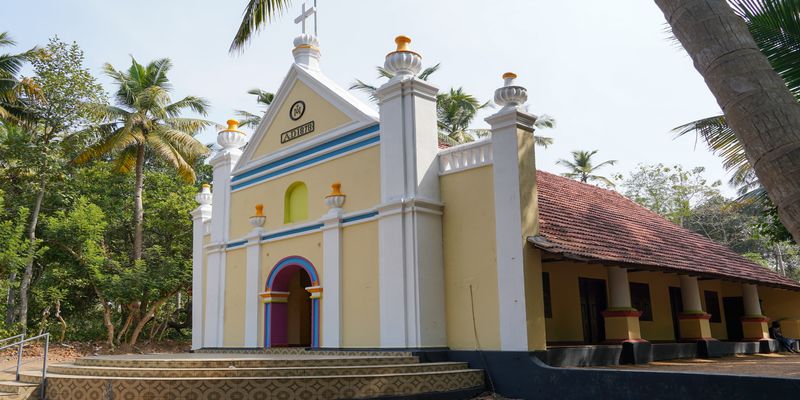 This ancient church built in 1878 lies on the banks of Ashtamudi is built out of red brick which showcases the Dutch-Kerala architecture.
5. Kallada boat race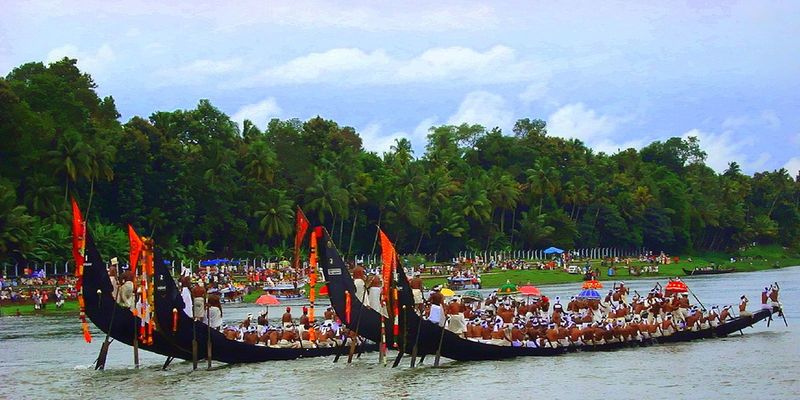 Kallada snake boat race is one of the most awaited and entertaining event in Kerala. Held 28 days after Onam (Hindu festival), this event is a must see for everyone visiting during the season. It is one of Kerala's most beautiful tracks, with a good view from either bank and lined by thick coconut grooves. The sight of the giant snake boats wading through the emerald-colored waters of the Kallada river from Muthirapparambu to Karoothra Kadavu is breathtaking.
The Kallada River, like any other, has had an impact on the lives of those who live on its banks. Particularly near Munrothuruth and West Kallada, where the river follows a straight path. Every year, the Kallada Jalolsavam takes place on this straight track, known as 'Nettayam.'
Know before you go
Munroe Island tends to be sunny throughout the year with precipitation from May to November. Swimsuits and sunblock are a must if you are planning to take a dip in the rivers. Local seafood cuisines are the local speciality and is highly recommended to try on your visit. You can also try your hand at fishing and get your catch cooked for you.
Private Resorts in Munroe Island
There are lots of resorts and homestays available in Munroe Island. But if you are planning to have a peaceful and private holiday stay with your friends and family. It is recommended to book your stay at VOYE HOMES Mundro Green Land.
VOYE HOMES Mundro Green Land.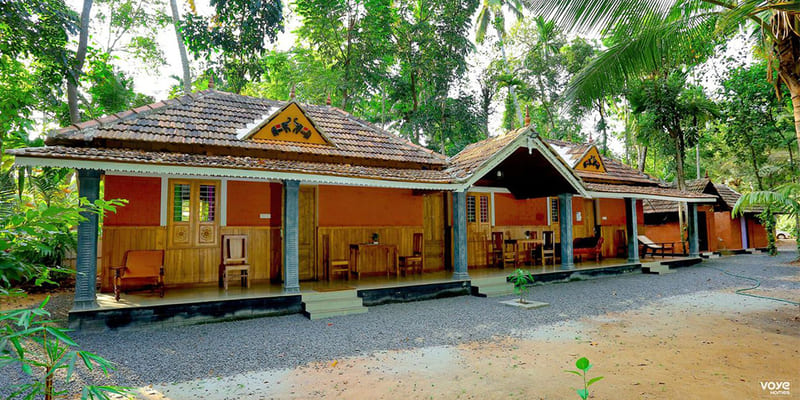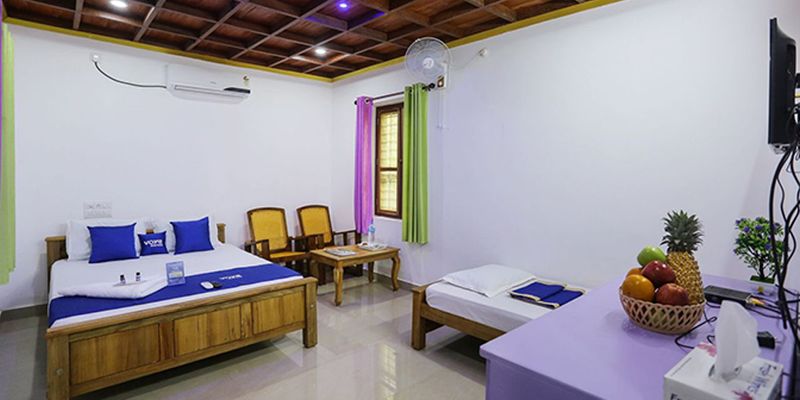 VOYE HOMES Mundro Greenland is a private and peaceful holiday home nestled on the banks of the Kallada River. Our Munroe island backwater Homestay provides essential modern amenities at a low cost. This is one of the best Homestays in Kollam. We offer private parking space, free Wifi, complimentary breakfast, a personal hygienic kit, safe and secure atmosphere managed by our local host Sethu and his lovely family. Each room is equipped with a cable flat-screen TV, a small dining area, a well-fitted and private bathroom with a shower and free toiletries.
Munroe Island Homestay is a recently constructed three-bedroom heritage style cottage with air conditioning and non-air conditioning rooms, a kitchen, and a well-equipped dining area set among acres of lush greenery.
Visit VOYE HOMES to know more.
Read next: Munroe Island – The Best Location For Canoe Tours In Kollam
Kanthalloor Resort – Discover The Best Forest Resort In Munnar