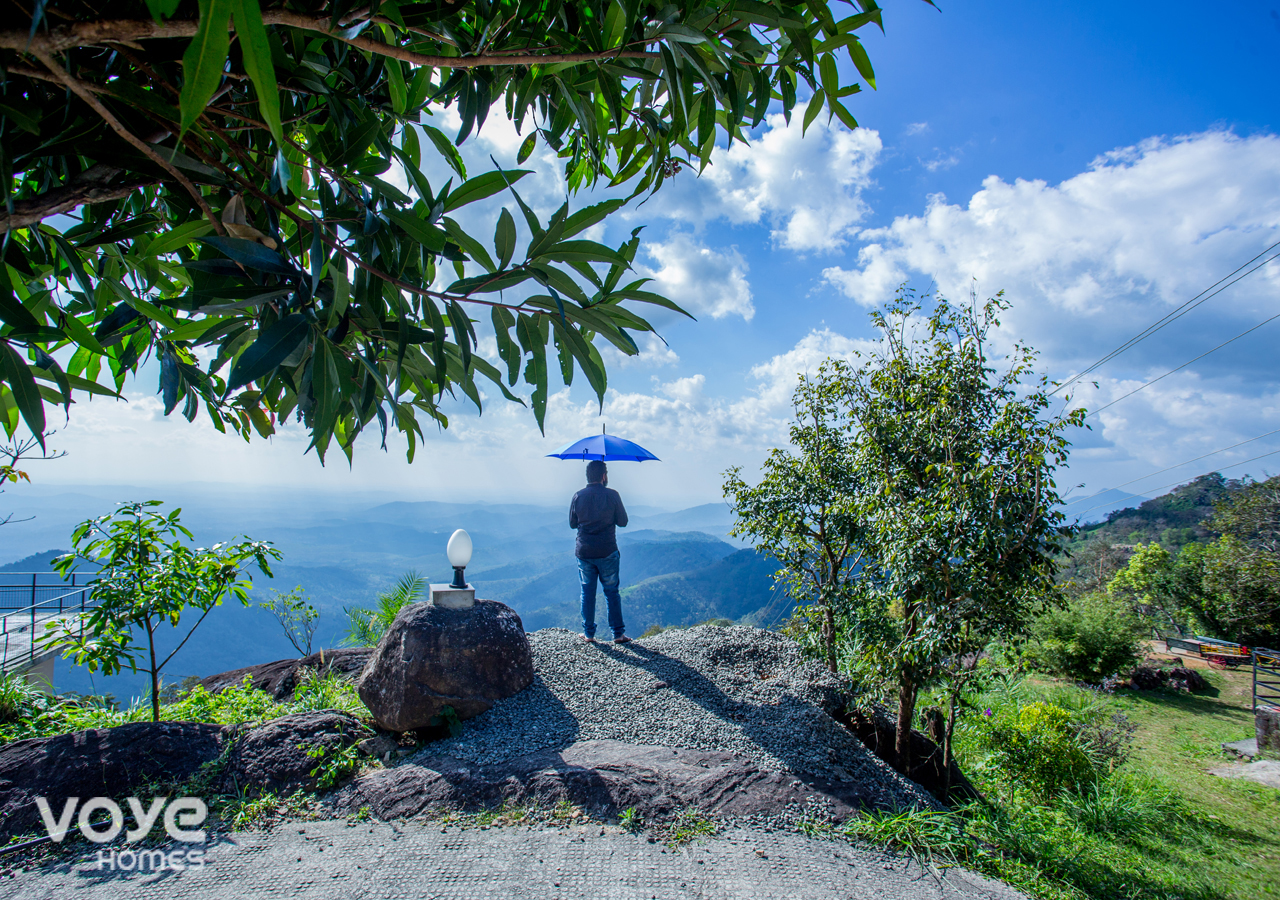 The first thing that comes to mind when we consider summer vacation spots in India are the hill stations of Kerala. Hill stations are the ideal places to unwind and wind down with your family, friends, and loved ones because they provide panoramic hill views and a cool environment year-round.
Panchalimedu, a popular and stunning hill town in the Idukki district of Kerala, is close to the well-known hill town of Kuttikkanam along the Kottayam Kumili (KK) Road. Over time, though, it has begun to garner recognition as one of Kerala's most pure and unpolluted hill stations.
A photographer's and nature lover's delight is Panchalimedu. This picturesque hill station becomes distinctive to every visitor because of the numerous historical sites in the area. In Kerala, there aren't many spots that offer the ideal fusion of history and nature, but we can state that Panchalimedu is one of the few. The main attractions of Panchalimedu, Idukki, Kerala include the footprints of Bhima, Pandavaguha, and the Goddess Bhuvaneshwari Temple.
There are also a lot of places near Panchalimedu that might draw you in and make you want to come back repeatedly. These locations include Valliyamkavu Devi Temple, Peeru Hills, Valanjanganam Waterfall, and Parunthumpara Hill Station.
Misty Villa Panchalimedu Resort
A well-known hill station resort with a 5-year track record is this hill view resort in Panchalimedu. A distinctive feature that encourages tourism in Panchalimedu is the consistently pleasant climate and cooling breeze. There is an otherworldly mood here.
Misty Villa by VOYE HOMES is a private hill view resort in Panchalimedu with 5 bedrooms & 6 bathrooms offering the best amenities for its guests. The off-beat location of this hill station resort away from the bustles of tourists and traffic makes it a perfect stay options for celebrities, VIPs or just about anyone looking for a peaceful private stay.
The picturesque hills in this area are calming to the body and mind. VOYE HOMES Misty Villa Panchalimedu has additional attractions that no other place nearby has, including a little brook flowing with entrancing sound, seating areas under tree shade with views of the valley, and a long private trekking route. Since Panchalimedu is a hill station, the weather here and nearby is always cool and pleasant. As a result, it is accessible throughout the entire year.
How to Reach Misty Villa Panchalimedu?
The nearest airport is Cochin International Airport which is 121 km away 
The nearest railway station is Aluva Railway Station which is 112 km from the villa
The nearest major city is Kuttikanam and the nearest bus station is Murinjapuzha. Private buses, taxi's, jeep's and tuk-tuks are available for commuting
Highlights of Misty Villa Panchalimedu
Private Holiday Home
Spectacular View 
Hilltop Cottages
Close to Panchalimedu 
Campfire & BBQ
Local Tours
The Perfect Stay, Guaranteed.
Nature Walk
Hiking
Panchalimedu
Village Walk
Parumthumpara
Village Life
Valanjnkanam Waterfall Visit
Urumbikara 
Vagamon Visit
You can visit VOYE HOMES by clicking the link below or Call +91 9539690660 to know the rates and booking details.