Vagamon is a magical hill station located 1,100 meters above sea level. Once popular with British tourists, it is now home to tea and coffee plantations. The hills are surrounded by green tea plantations, fresh cool air, rustling pine forests, beautiful waterfalls and charming meadows. It is the perfect getaway be it for a short weekend trip or a long vacation.
A beautiful hill station mainly located in Peerumedu Taluk in the Idukki district of Kerala. It's a small plantation community of Idukki and the number of Tourist Places here are overwhelming. 
The nearest airport is Cochin International Airport which is 96 km away 
The closest train station is at Kottayam, which is at a distance of 64 km from Munnar.
The best way to travel to Vagamon is by taking a road trip. Private buses, taxi's, jeep's and tuk-tuks are available for commuting
Best time to visit Vagamon
Vagamon is visited by tourists throughout the year. The summer months are from March to May. But the highest recorded temperature was 25o C. Therefore the weather does not get too hot and remains pleasant.
The best time to visit Vagamon would be in the winter months from December to February when the weather can go below zero at times, so be sure to pack your winter gear for the trip.
Vagamon experiences monsoon from June to August. The light to moderate rain shower makes the grasslands rich with greenery and flowers bloom for the upcoming winter season
Despite its remote location, Vagamon is very easily accessible and has a mix of natural sights that would satisfy any city dweller. It's a tourist-rich city which has something to offer for everyone. Before visiting this hilly town, here are a few of the top things to do in vagamon.
1. Visit Ulipooni Wildlife Sanctuary
Ulipooni is well-known for being a beautiful picnic location. Couples who go for a boat trip along the lake are also popular visitors. It's the ideal spot for a relaxing day, where you can lose yourself in the splendour of Vagamon's green hills and forget about the rest of the world.
Activities: Trekking, Nature walk, Sightseeing
Elaveezha Poonchira offers its visitors a steal-worthy landscape punctuated by the gigantic hills, Perched at a height of 3200 feet above the sea level and can be reached by a jeep ride through the rocky painstaking mountainous terrain.
During the monsoons when the mountain valley forms as a scenic lake, this Vagamon tourist place comes up with unbelievable slice of nature. Elaveezha poonchira means a valley where leaves don't fall and is named so because the place has no trees. This is also one of the best places to visit where you can witness picturesque sunrises and sunsets.
Activities: Sightseeing, Photography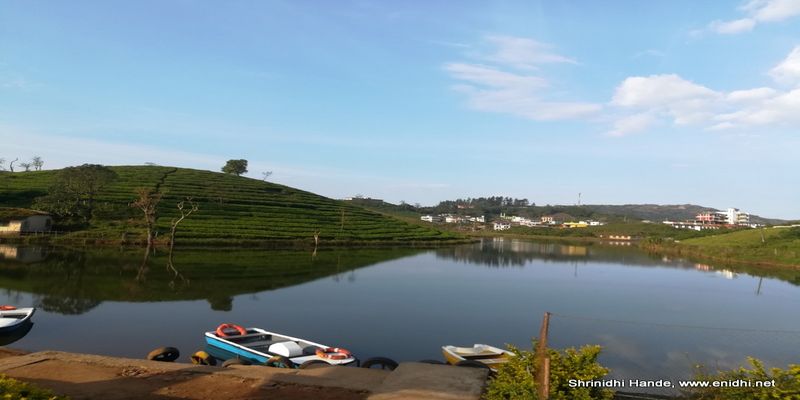 This lake is most popular among Tourist Places that draws the attention of a lot of tourists every year. Also, this amazing destination nestled in between three green hills and present as a slice of haven tucked in the valley of Vagamon. Attention grabbing picture perfect surroundings, lush greenery and green grass carpet with vibrant flowers are mind blowing.
Activities: Boating, Water activities, Picnic 
Vagamon Pine Forest offers a wonderful opportunity to relish some stunning moments amidst mind blowing natural environment. In addition, the pine trees create an amazing view that can be enjoyed throughout the year. 
The forest has a huge area covered with lofty pine trees and they all grow on steep edges. So this pine forest is an ideal location for a soft trek. Undoubtedly, it is one of the best destinations for families, couples or a group of friends. 
Activities: Trekking, Picnic, Sightseeing
5. Stay at Vagamon Resorts
There are many resorts and homestays available in Vagamon. But if you plan to have a peaceful and private vacation with friends and family, you should book your stay with VOYE HOMES. We've got 6 properties having different categories of holiday homes ranging from villas to cottages to bungalows. Check them out below.
Looking to experience a peaceful private stay?
Explore the private holiday homes of Voye Homes by clicking the button below.