Surfing in Kerala – India is becoming a rising popular destination for surfers. With tropical beaches and extensive coastlines giving power to turquoise and crystal-clear waters complemented by frothy waves, there are various beaches in India that are simply ideal for learning to surf.
Kerala adds to the list of many exceptional locations where you can learn to surf, enjoy playful waves dancing beneath your feet, listen to the wind howling through your ears, be in close proximity to nature, and to have the most mind-blowing experience of your life.
Continue reading to learn more about the several surfing destinations in Kerala.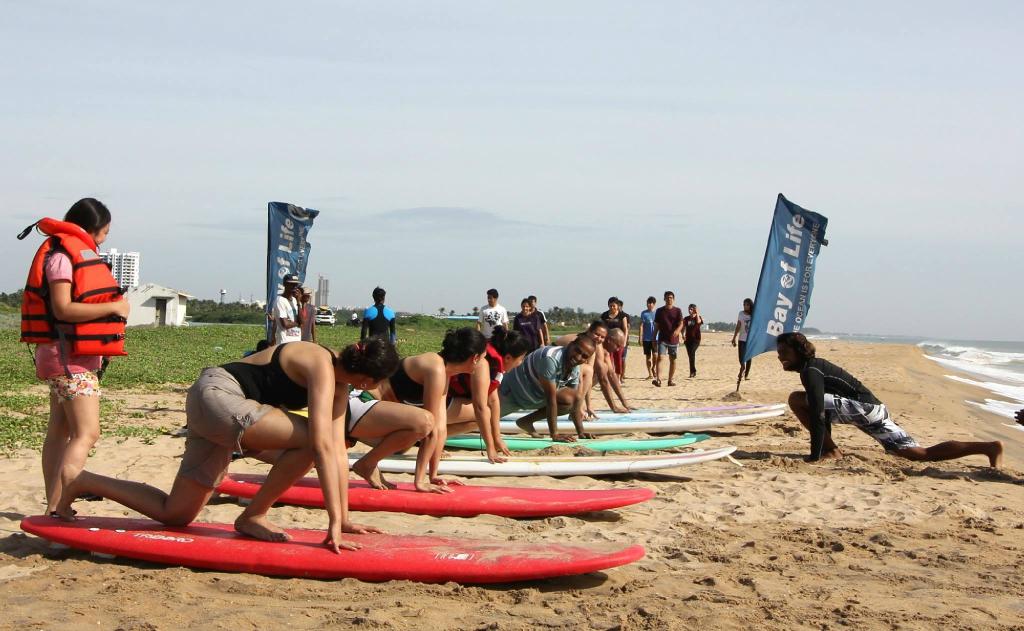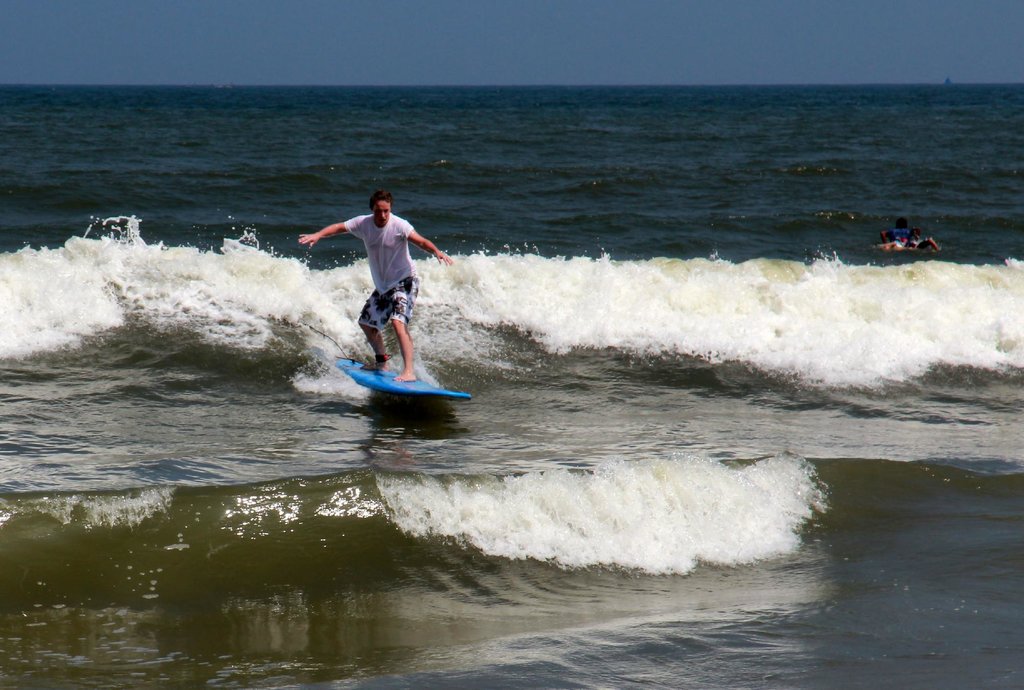 In addition to having some of India's top surfers and the most consistent waves, Kovalam is dedicated to an amazing social surfing movement. Kovalam is currently home to a number of surf schools from Surf Turf to Ocean Delight that instruct in well-known locations like Covelong Beach. Despite the unpredictability of the surf in Kovalam, there is a little breaker in the midst of the bay that is occasionally exploited by the neighbourhood surf schools.
India's artificial surfing reef, finished in 2010, makes Kovalam stand out as a premier surfing location. Kovalam Beach is the crowning glory of the entire resort region. The hotels, coconuts, and sunshine are worth the trip to Kovalam while you surf on the sides.
Surfing spots: Surf Club, Bay of Life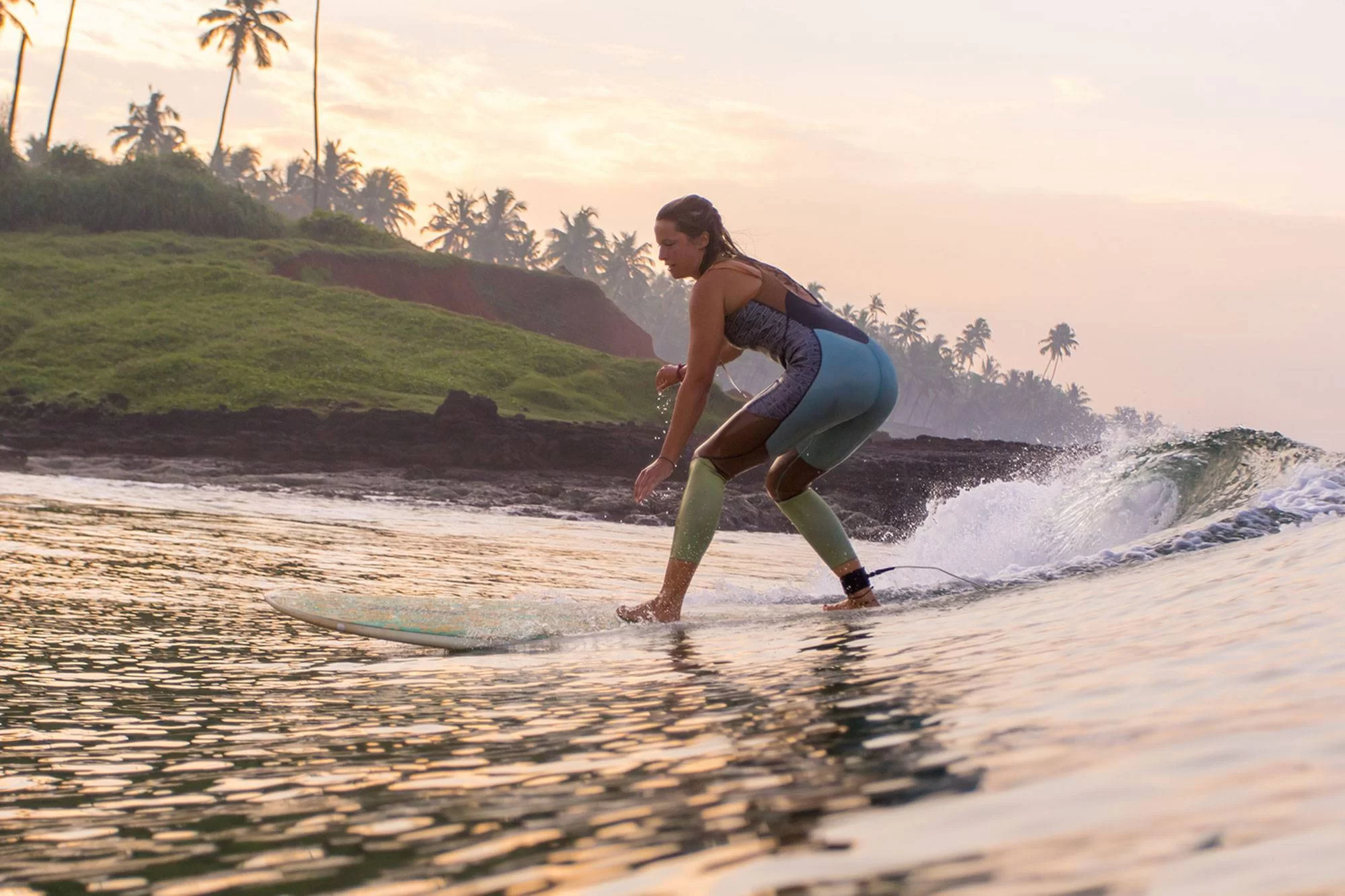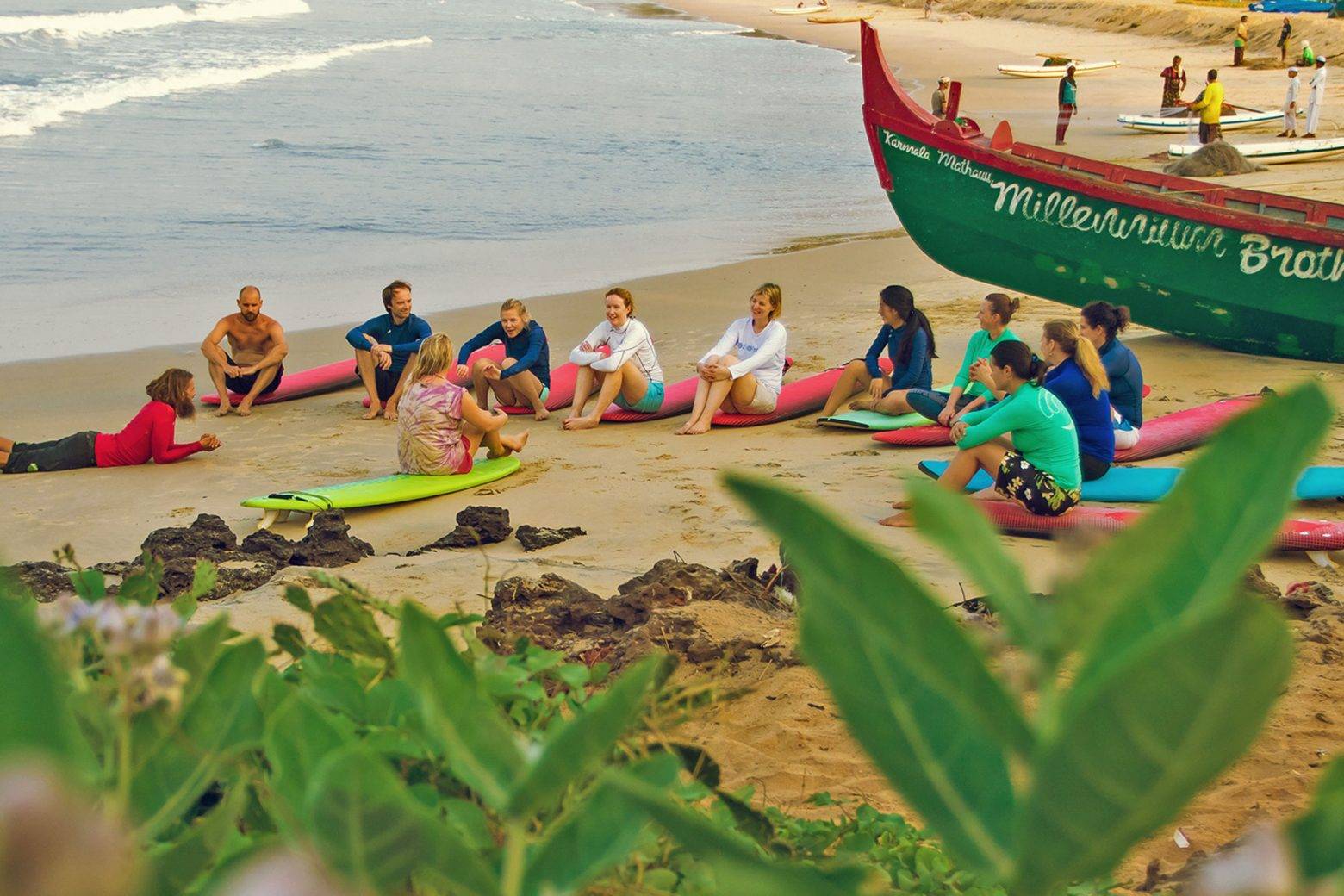 Varkala is an exciting destination, especially for aspiring surfers, in addition to being a pleasant place to unwind and relax. Varkala Beach's tranquillity can relieve your mind if you have any doubts about exploring the waves. Varkala is also home to the famous Soul & Surf hotel that has combined yoga and surfing courses.
Varkala has some beautiful point breakers that come off seawalls and perform well with swells over a long time. If you're a longboarder seeking for empty lines, Varkala is a true haven. Southern cliff is a paradise for surfers and for professionals the pre-monsoon and post- monsoon season is best with bigger swells. Smaller swell season during the winter time is best for beginners and practitioners.
Surfing Spots: Soul & Surf Hotel, Cliff & Coral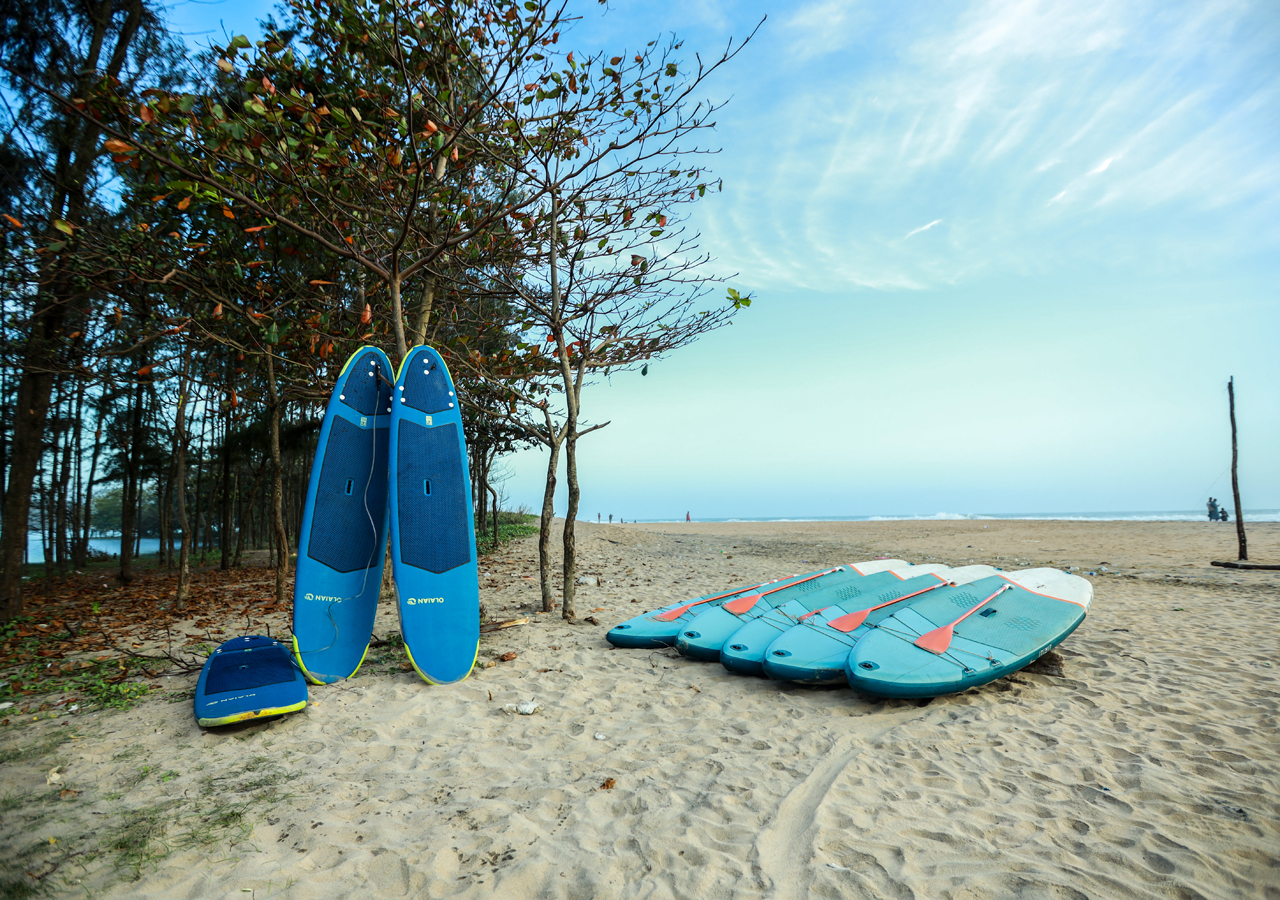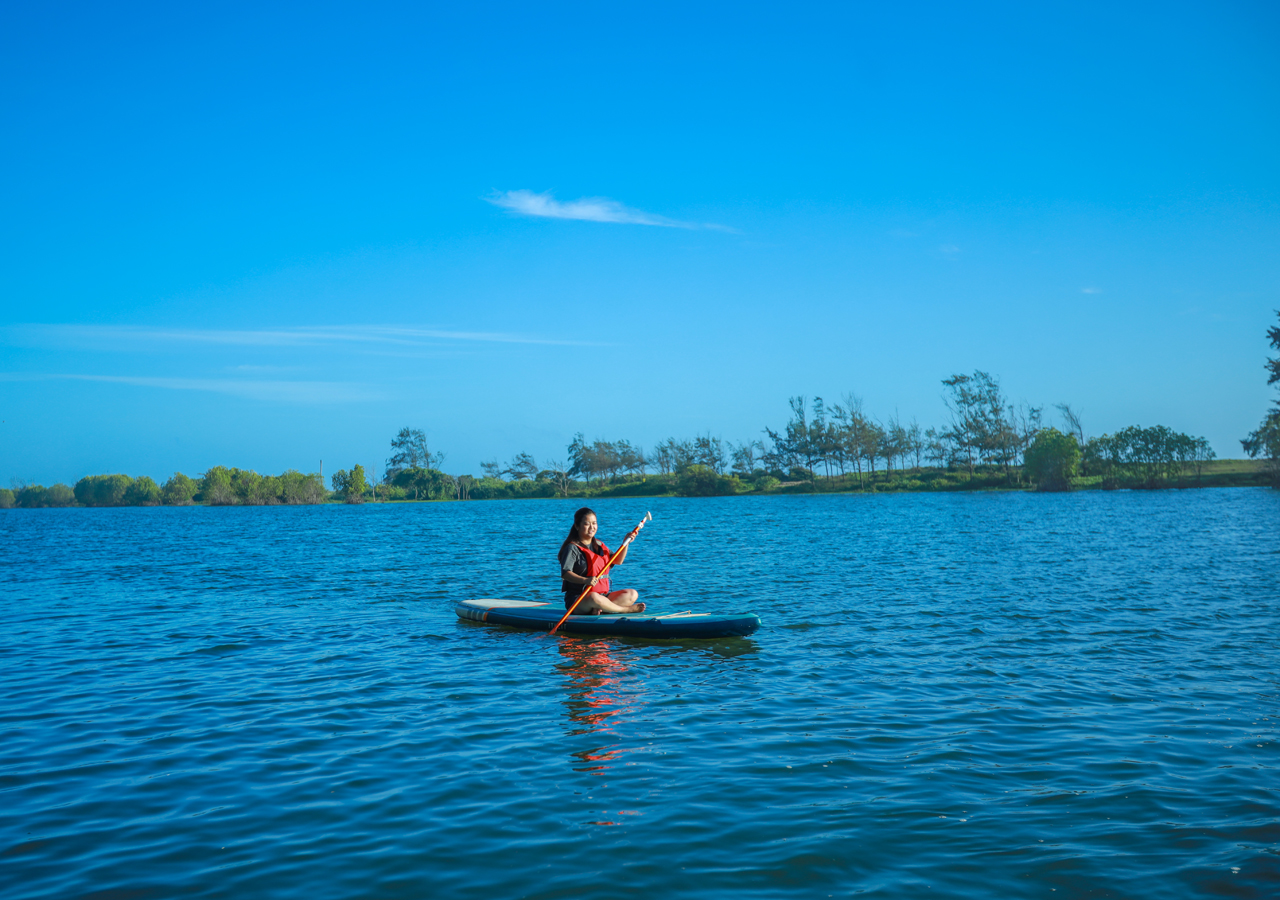 8 kilometres from Varkala lies the charming Kappil beach and backwaters. Since it's close to Trivandrum, people come here to enjoy the magnificent backwaters and the variety of water activities that are available. The majority of surfing activities occur at Kappil Beach.
Despite the fact that massive seawalls built of enormous boulders now run the whole length of Kappil Beach, the swell and shape of the waves don't seem to have been significantly impacted. This is fantastic since the neighbourhood surf schools frequently send their more advanced groups here.
Surfing spots: Majestic Retreat Resort by Voye Homes, Surf on a Sup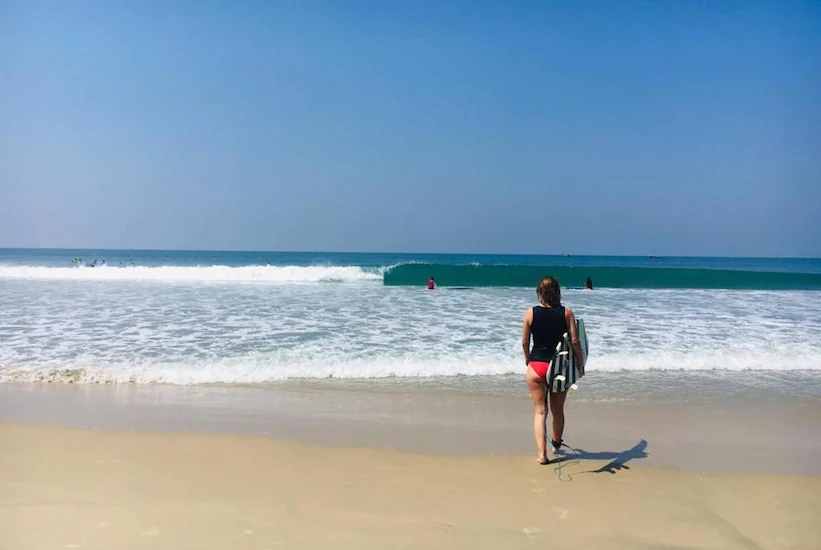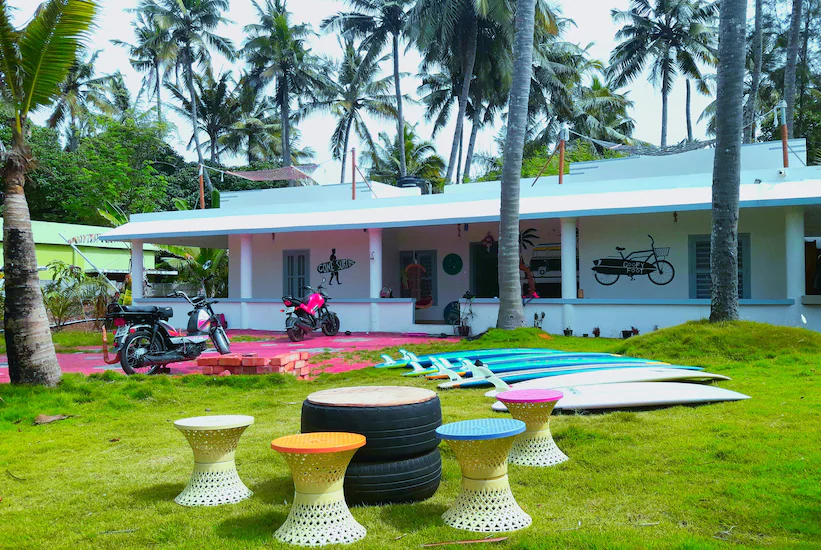 Edava Beach, one of the best locations to visit in Varkala, is a tranquil and isolated beach in Kerala that is located 2 km from Kappil Beach and 5 km from the Varkala Railway Station. The secluded land is engulfed by a turquoise lagoon, which is made up of the sea and backwaters separated by a thin strip of land. In addition to the clam heritage, the Beach boasts surfing places to entice daring spirits.
The breaks range from beginning to low-intermediate. There are a few tiny rocky outcroppings in Edava that project into the water and provide a few uncommon point breaks that can be effective on the bigger days.
Surfing spots: Goofy Foot Surf Shack, The Marine Pride resort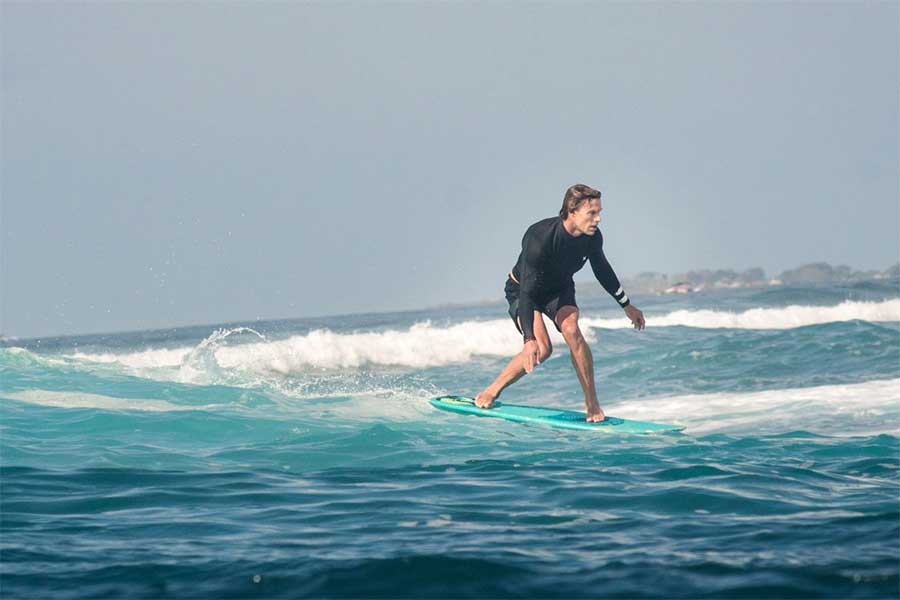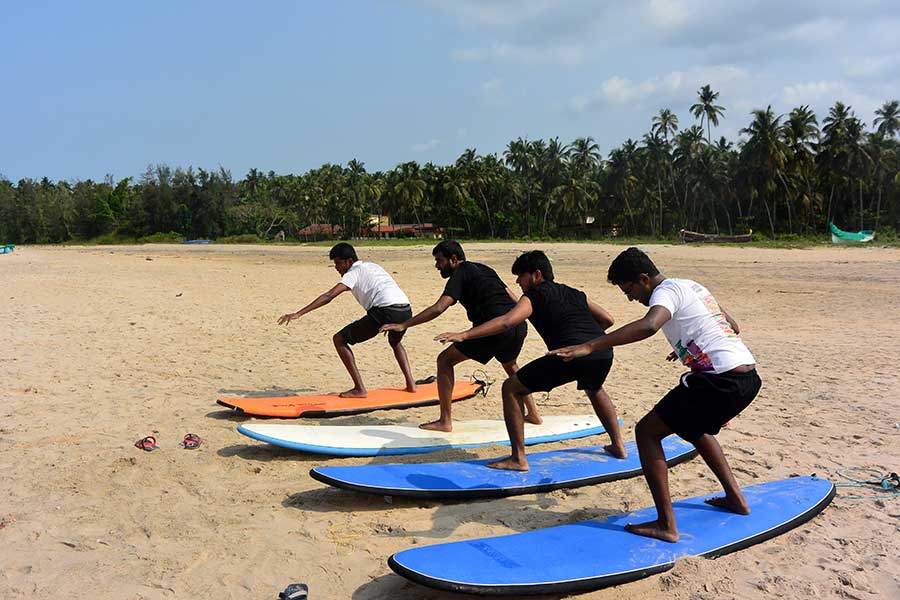 Bekal beach is an alluring location with a majestic mediaeval fort and a wealth of natural beauty. This beach, which is on National Highway 17 and is about 16 km south of Kasargode district, is an ideal combination of sun and surf. There's a secluded area with a solitary beach next to the fishermen's cove which is ideal for learning to surf and to relax.
The rocky and sandy beaches, here, can be utilized by both beginners and experienced surfers to learn the method of catching white-water waves.
Surfing Spot: Indica Surf School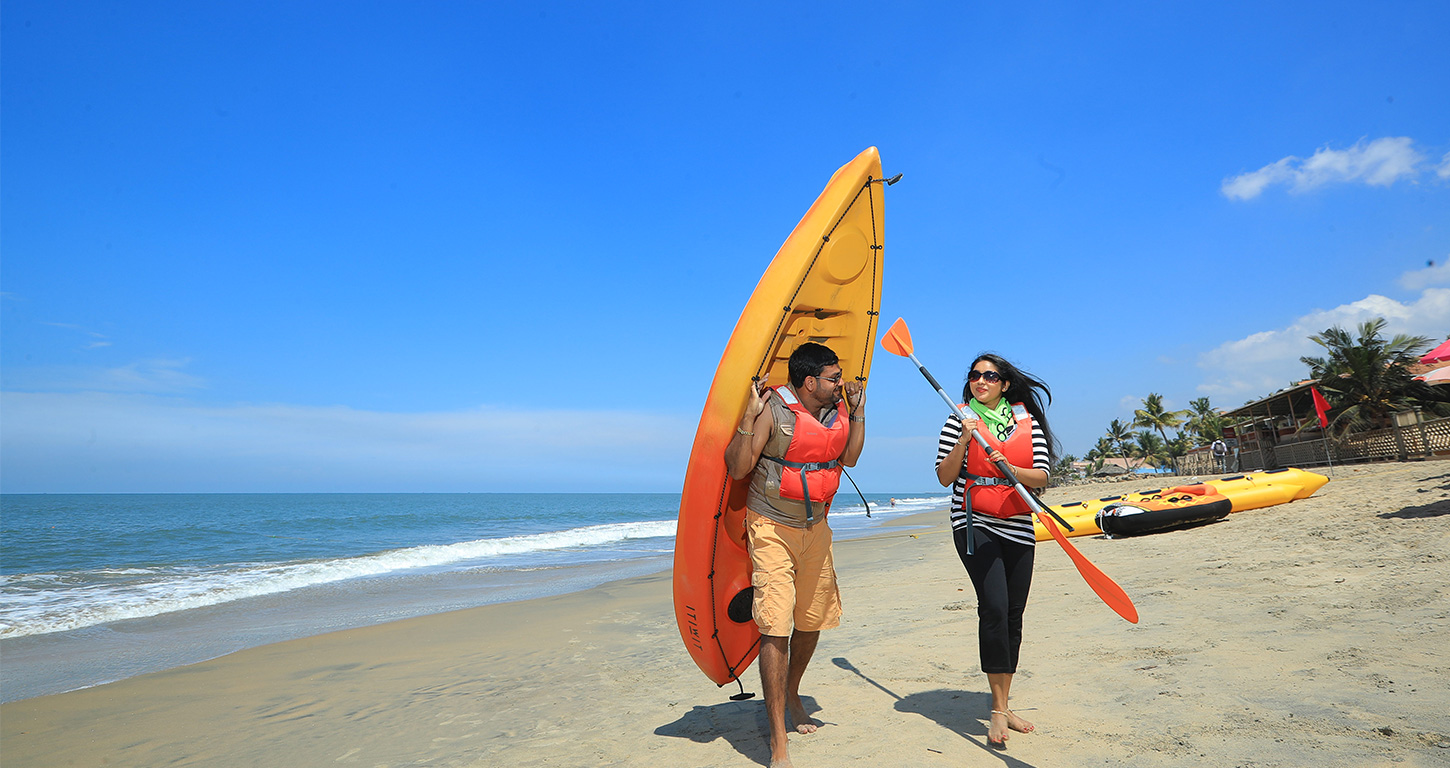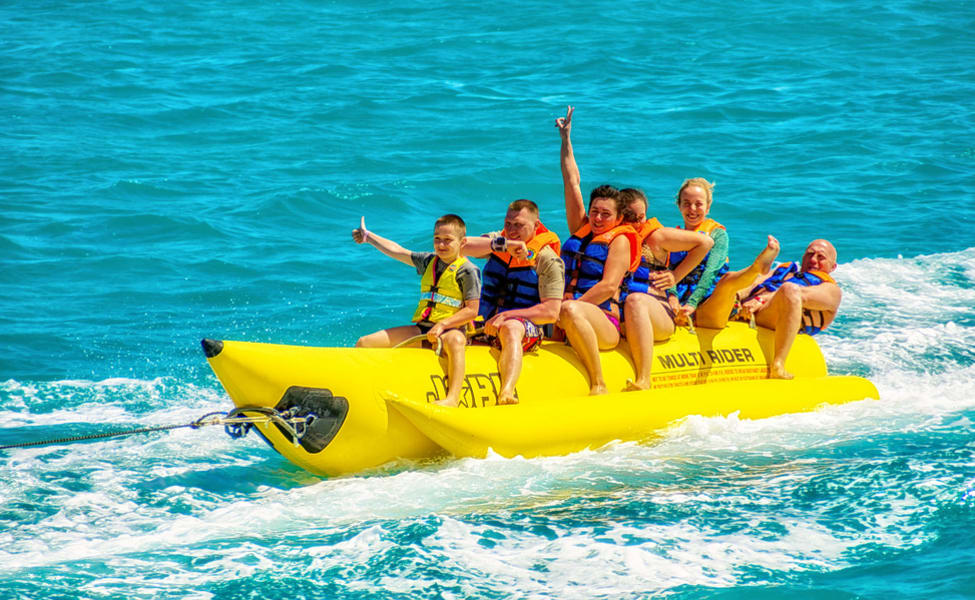 Located 30 kilometres from Cochin, Cherai Beach is one of the longest beach in Kerala and is hailed as one of the best in the state.. Due to the variety of water activities available and the ideal combination of sea and backwaters, shallow waters of Cherai Beach is a favoured destination for many adventure seekers and water sports learners.
Windsurfing is a thrilling water sport that is becoming more and more popular among visitors looking for water adventure activities in Cherai. Another fun activity is knee boarding, which involves sitting on a board on your knees while gripping a rope and being pushed along by the line from a boat that is moving.
Windsurfing spots: Cherai Water sports
Check out VOYE HOMES to explore beach resorts stay in Varkala