People's culture, mindset, and beliefs are evolving daily. People are interested in modernising and making each special day more memorable, moving away from the old traditional manner of accentuating each function. When coming to Traditional Weddings, it is one of the most spectacular and mind-blowing functions in the minds of everyone. But now people are starting to recognize the value of coming up with something original and innovative to make their wedding day the most spectacular one as their perspective has changed. People nowadays are interested in destination weddings.
So, what does the term "Destination wedding" actually mean? You may have heard about it and participated in some events. But have you ever considered what it really is, its benefits, and how to properly organize one? Read on to get a complete idea…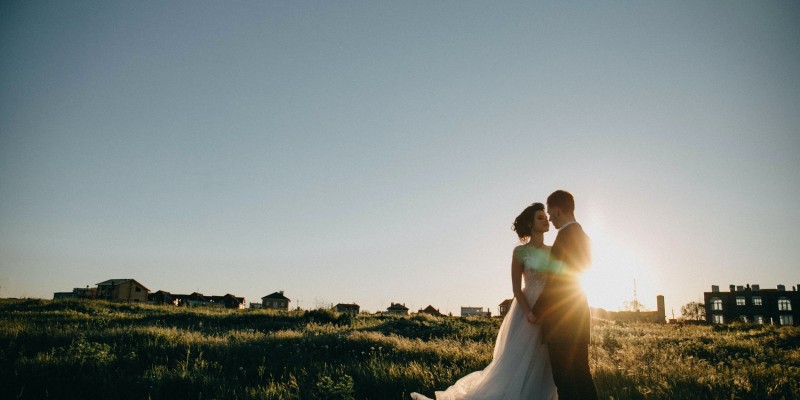 A Wedding is a special moment when two people decide to be each other's rock and support for the rest of their lives, and when it is that special, the venues are one of the most important factors in making it so. This is when a destination wedding comes to mind.
What is a Destination Wedding?
Destination Wedding – Away from your Home town conducting your special wedding moment either in a scenic location or a famous destination with lots of fun, love, and happiness with your family and friends. The new generation is shaking things up when it comes to wedding trends. Being a serious wanderlust, most people nowadays think about hosting their special days somewhere special and memorable surrounded by their loved ones.
A destination wedding would be the ideal experience that combines culture, customs, and liveliness, with gorgeous sites and stunning architectural marvels to pick from. It would undoubtedly make each of your wedding-related events a singular experience that you and your guests would cherish forever.
Why is Kerala trending for destination weddings?
Kerala is a place where nature puts on its best display. Beautiful lakes, tranquil beaches, and breathtaking hill stations dot Kerala's terrain. You and your companion will fall in love once more as you celebrate your love for one another in the midst of nature. Mouthwatering seafood, thrilling activities, and soothing resorts ensure that your guests have a nice experience.
Kerala has a solid chance of quickly rising to the top of lists of wedding destinations worldwide. Foreigners planning weddings from all over the world have been drawn to Kerala for years thanks to its rich cultural legacy. For travellers attending a destination wedding, Kerala offers a lot to see and do: white sand, stunning beaches, sparkling lakes, high mountain ranges, different tropical environments, etc.
Considering its natural beauty, everyone considers Kerala to be a prime location for a wedding. As one of  India's most romantic destination, Kerala offers not just one, but numerous sites where beautiful weddings can be held. Kerala is a popular choice for couples planning destination weddings who want to celebrate their union in peace and quiet away from the bustle of a busy city.
A destination wedding blends a wedding celebration with an exciting and enjoyable vacation. Most frequently, destination weddings take place in historical structures like palaces and forts.
How to properly plan a Destination Wedding in Kerala?
A Destination Wedding is surprisingly easier to plan than traditional weddings. But there are a few factors you have to decide on before planning one
Who do I invite for a destination wedding?
Generally, we may have doubts on whom all to be invited for a destination wedding, without any doubt it is only your close ones including family members and friends. Because it's the moment when two people are getting close by heart and this is the best ever event to bring our families closer too by getting to personally meet, greet and have fun with each other. Also, to build relationships and friendships an outdoor wedding in Kerala's beautiful greenery is one of the best ideas.
Budget Planning / Cost of a Destination Wedding in Kerala
A destination wedding nearly always results in a cheap wedding budget as its fundamental outcome. Seems surprising right? The main fact is the prices are lower because everything is coordinated in one location, giving you a better deal, including transportation, accommodation, and venue. Offering you the finest results possible with everything in one hand.
Never plan it tediously, take time and prepare complete details for making your destination wedding a unique one. Be very much conscious of the time and season you are planning it. Also, make the list of guests (around 100 -150), arrange a wedding vendor, also, an off-beat location where you can find the lodging facility too for your guest, restaurant, drinks and food, minimal décor arrangements, and other requirements for the wedding.
Themes for Destination Wedding
Instead of planning a typical wedding event, you can choose from a variety of themes to make your destination wedding more exciting and unique. The following is a list of some popular themes for destination weddings:
Towering green trees, breathtaking mountains, and spectacular views, a hilly wedding is a lovely affair. The entire environment is incorporated into your extravagant celebrations. Wedding decorations might be influenced by the captivating natural beauty. Pampas grass and cane baskets are both acceptable table accents. Hillside weddings are typically not so ostentatious. The natural location meets all of the requirements for extravagant décor and theme, so while the wedding setup is typically understated, the photographs always tell a completely different tale.
A vintage-inspired wedding can be taken by looking into the past for ideas. Your wedding attire and style are two of the simplest ways to convey this. In order to further illustrate a vintage-inspired wedding, you can focus on antique-looking décor such as weathered doors, curtains, tapestries, and used wood seats. Finalize the vintage theme making your getaway in any vintage vehicle.
Islands are peaceful and attractive places to travel. So, consider the sheer romance of getting married on one. You'll discover that when it comes to island weddings, there are countless gorgeous inspirations all around you, ranging from the flowers themselves to the colours, foods, and even the mood of your preferred location. Additionally, if you want to take your sense of adventure to the next level, you and your companion can choose to say your vows underwater, making a memory that will last a lifetime.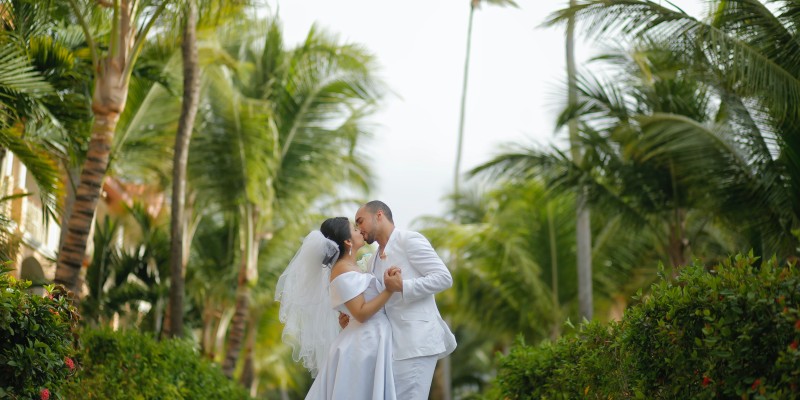 The view of palm groves and luxuriant vegetation, in particular, amid the infinite, mystical backwaters gives you the best moment of your life. The unspoiled nature and natural beauty of backwaters make them a special choice for organizing wedding events. It is best to have unique and lasting memories on either the coasts, landscapes, or even boathouses in backwaters. If you are planning to tie a knot with your loved one, Backwaters in Kerala provides a huge option to make it happen into a spectacular one.
The opportunity to exchange vows in front of the ocean and under a clear sky is a dream come true. A beach wedding has a highly surreal charm and is too good to be true. Just picture the sunny air stroking your body and the feel of sand beneath your shoes! It is evident why so many couples want to get married directly on the sand.
It is genuinely idyllic, with the big palm palms serving as the ideal backdrops, the seashore, and the natural light bathing you in.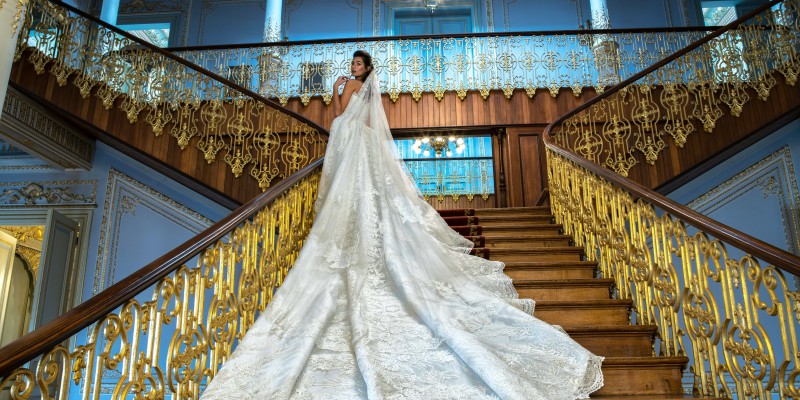 True happiness is something that everyone deserves. A royal wedding is distinguished by its lavish yet sophisticated wedding décor. Rich gold embellishments, intricate scrollwork, and splotches of deep hues serve as the best representation of the topic. Nothing less than a grand palace, complete with a lavish spread of traditional, authentic Indian dishes on the table, will do for a royal wedding. Wedding palaces are unquestionably a popular choice for anyone planning an extraordinary destination wedding. Then again, what harm can come from a little royalty?
Destination Wedding Planners in Kerala
Here is a list of Kerala's best destination wedding planners. You can count on them to take care of every aspect of your wedding, from photography to decorations while you focus on your special day.
With WedMeGood, you can properly plan your nuptials. One of India's top apps and websites, WedMeGood, allows you to search for the top wedding locations and service providers. This makes it simple to obtain anything you need for a real wedding ceremony, such as:
Venue (By Type and By City) 
Bridal Make-Up, Mehandi
Jewellary& Accessories 
Groom and Bridal WearWear
Photographers, Music & Dance
Décor & Ideas
Invites & Gifts
Food
One of the top bridal media brands in India offers an alternative to shady and outdated planning advice. They offer a carefully designed range of wedding services, including:
Wedding Venues
Decors & Designs
Photography & Videography
Real and Celebrity Weddings
Travel and many more..
Weddingwire offers the top wedding planners and vendors in India, as well as giving customers the best possibility to create unique wedding rituals. Services provided by them include:
Wedding Venues
Decors & Designs
Wedding Songs & Music
Photography & Videography
Transportation
4. Wedding Planners Kerala
The top-ranked wedding planners in Kerala, located in Kochi and can help you plan your ideal destination wedding. Best wedding organisers who offer these services:
Wedding Planning & Stage Decoration in entire Kerala
DJ and Music Arrangement
Artist Arrangement Food and Drinks
One of Kerala's top wedding planning companies which offers their experience to help you organise your ideal wedding wherever you choose to get married in Kerala. Services offered comprise:
Wedding Venues and Transportation
Design &Décor
Destination Weddings
Videography & Photography                       
Invitation Cards       
6. Unicornwedding Planners
Unicorn Wedding planners stand out as the best in creating all events for a wedding function due to their extensive experience and creativity. Best for a festive, elegant, and stress-free event. They offer everything from beginning to end, including:
Wedding Venues
Photography & Videography
Invitation Cards, Wedding Cakes
Music & Entertainment
One of the best destination wedding planners in India being in this planning league for the past 5 years. Plan your dream wedding with Sketchknots and realize your dream.Services offered include:
Wedding Venues
DJ and Music Arrangement
Food & Beverages
Invitation Cards & Gifts  
Design &Décor            
Bridal Make up &Mehandi
Jewellary& Accessories
India's largest wedding planning company that provides all services as committed to ensure a hassle free experience for you .You  can plan and book everything under one roof including:
Wedding Venue (By Types and City)
Photographers
Makeup & Mehandi Artists
Choreographers
Decors & Careers
South India's number one destination management travel company.. They provide destination Wedding packages in India as well as international. It is one of the prestigious travel company in Chennai.
Wedding packages
Cruises
Honeymoon packages
ShaadiWish, India's top wedding planners provides top rated wedding vendors in budgett and also provides you a space to create free personalised wedding website. Provides you best opportunity to find:
Wedding Photographers
Wedding Venue
Bridal Makeup artists
Wedding Décor and more
Best places for Destination Wedding in Kerala
The Hill District Club by Voye Homes, Wayanad
The Hill District Club by VOYE HOMES is one of the best Resorts in Wayanad spread over 3.5 acres of Greenland in Kolagappara, Wayanad. With stunning scenery, top-notch amenities, and fun activities, this resort welcomes visitors and gives them the finest possible experience.
The Hill district club is a prime destination for private weddings and corporate retreats. This Destination wedding resort in Wayanad has a  Banquet Hall with a seating capacity for 1500 guests and space for 2000 floating guests with parking facilities also, 18 rooms including luxury, deluxe, and family rooms. In addition to that, a wide open areas with green lawns and activities make the space a unique setting for themed (royal, natural, island) weddings as per the customer's request. THDC- The Resort for wedding is an Ideal destination for Corporate Meetings, Seminars, Wedding Events and Brain Storming Activities.
The Ramada Resort, which faces Alleppey's backwaters, is a fantastic choice for a destination wedding, particularly one with a backwater theme. There are 58 air-conditioned rooms and villas in this opulent 5-star resort. It can accommodate 1500 people on the lawn area overlooking the backwaters and 450 people in the Royale Club Banquet hall. ideal for weddings and other occasions.
Taj Bekal Resorts & Spa, Bekal
The Taj Bekal, a 5-star beach resort in Bekal, Kerala, is set on 25 acres of land where the Arabian Sea and backwaters meet. With 75 laterite villas and rooms, a banquet hall (Soiree Hall- maximum capacity: 300) and a boardroom (maximum capacity: 10) for holding weddings, receptions, and other events. Taj Bekal is the ideal setting for destination weddings because of its lovely and spacious courtyards.
The Leela- Raviz Hotel, Kovalam
With the beautiful view of the Arabian Sea, set India's only Clifftop Beach resort in Kovalam, Kerala. For holding meetings, celebrations, destination weddings, and other occasions, the RavizKovalam has a variety of facilities. The main attractions of Raviz, Kovalam include its conference rooms (Roshni & Tara), indoor event space (Maya), Grand Ballroom (banquet hall), outdoor Chess park, Beach Venue, and Pandal. The hotel's interiors are decorated in a classic Kerala style with a hint of current modern art, making it the ideal location for a wedding.
Sapta Resorts and Spa, Wayanad
SapthaResort & Spa, Wayanad, a luxurious resort spread across 5 acres of land surrounded by mountains, waterfalls, and deep forest, is India's first 5-star resort to be helmed by a cooperative sector. This resort has 63 luxurious rooms with a pet-friendly ambience along with a convention centre (max capacity: 1000) making it ideal for life events. One of the best and most famous resorts in Wayanad for wedding events. The ambience, surroundings, and luxurious look provide it the best for an authentic wedding ceremony.
These Destination Weddings in Kerala will inspire you to tie the knot in God's Own Country! Dreaming of your perfect Wedding? Planning on celebrating your honeymoon, anniversary, birthday or special events on your holiday?