Destination Wedding in Kerala
The trend of destination weddings is growing, and Kerala is without a doubt a great place to hold one. Magnificent Kerala appears to provide an abundance of options for wedding destinations and wedding venues. Kerala is gradually gaining ground on the competition as one of the most sought-after wedding destinations thanks to its abundance of natural magnificence, which includes stunning coastlines, backwaters, and verdant hills.
Kerala is prepared to host weddings with elegance and class thanks to its delectable cuisine, exciting activities, and recreational amenities. Your guests will undoubtedly remember your wedding for the rest of their lives, whether it is a traditional wedding, a western-style wedding, or even the best site for an eco-friendly wedding. With the best locations that give a breathtaking backdrop for enchanting destination weddings, VOYE HOMES are one of the best wedding planners in Kerala that can help you plan your special day.
Wedding Themes and Outdoor Venues
Selecting a theme is important for a destination wedding as it can change the whole setting of the wedding from selecting the venue to the type of cutlery used. The following is a list of some popular themes for destination weddings in Kerala.

Beach weddings in Kerala evoke the bounty of the natural, uninhabited landscape and the tranquil, deep ocean. They have a serene aura that makes it possible for you to say your vows outside, with the soothing sounds of the ocean playing in the backdrop. When the sun is shining and the ocean is in view, a beach wedding has a surreal allure that seems too lovely to be true.
Marine Pride Varkala By VOYE HOMES
One of the most alluring beach resorts in Varkala, a little tropical paradise with sunny beaches, verdant meadows, and bordered with coconut palm groves, is Marine Pride Varkala by VOYE HOMES. This beach resort in Edava, Varkala, is the ideal location for celebrations, destination weddings, and receptions because it is perched on a cliff with a stunning view of the Arabian Sea. Looking for a picturesque seaside wedding setting? The VOYE HOMES Marine Pride beach resort in Varkala is the ideal location for your wedding!
Splendidly secluded villas with a view of the uncrowded beach with modest but steady winds and wide open lawn area makes it more suitable for a wedding team and functions, with an accommodation capacity for 30 guests and 300 floating guests. Guests can enjoy the view of sand, sunset, the greenery surrounding the cottage, and the blue sky. The Premium AC Villas at this Varkala resort are the nicest ones available to suit the preferences of bridegroom and bride. A wedding at this serene beachfront location with a view of the Arabian Sea will undoubtedly be very beautiful.
For Bookings Call +91 9072714953 or click below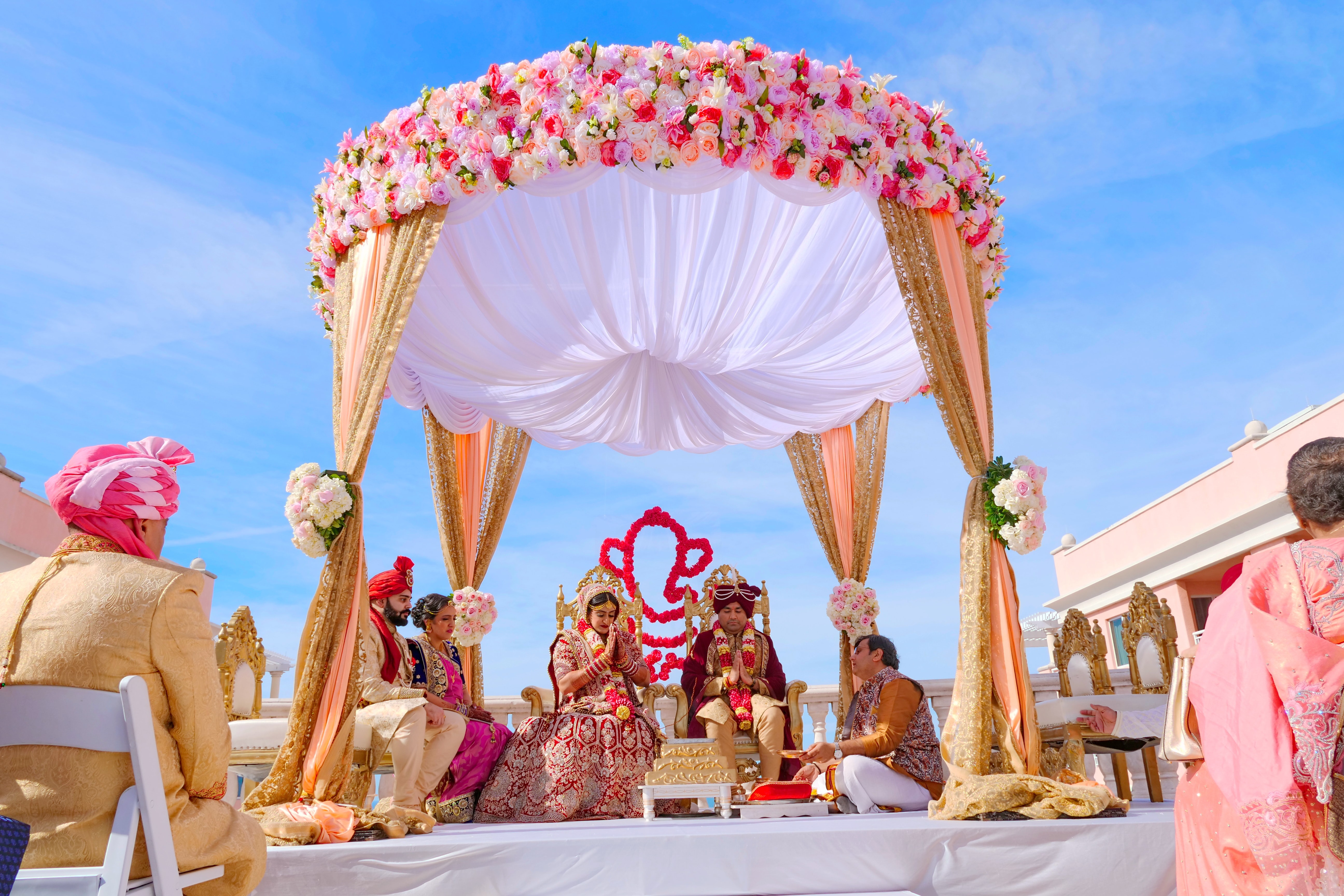 One of the best ways to make your wedding spectacular is with a backwater theme. The happiest time of your life can be made much better by planning wedding celebrations amidst the gorgeous vistas and natural settings. The view of palm trees and houseboats can be the ideal location for taking the best pictures of your precious life's moments. Furthermore, these are lifetime memories.
Majestic Retreat by VOYE HOMES
Majestic Retreat by VOYE HOMES is a beautiful property with a view of backwaters and is situated next to a magnificent beach. This outdoor wedding location is an exquisite fusion of style and a variety of hospitality, offering unsurpassed individualised service and comfort. 500 floating guests can attend any event, including weddings and family reunions, on the open lawn and terrace area of the resort, which has room for about 50 visitors.
Majestic Retreat by VOYE HOMES is the best place to stay if you want to get away from the hustle and bustle of the city while still giving your visitors a beautiful place to stay and enjoy the backwater beauty. With its picturesque surroundings and breath-taking views of the sea and backwaters, this lake and beach resort in Kappil, Varkala will satisfy all of your demands. Additionally, if you want to have a destination wedding in Kerala that fits within your budget and includes all decor and event planning, this resort is a great option. This destination wedding venue offers everything you'll need for your dream lakeview/backwater wedding, including stunning vistas and natural surroundings, first-rate services, and delectable coastal cuisine.
For Bookings Call +91 9072714953 or click below
Forest and Hilly Wedding Wayanad
Kerala is well recognised for its gorgeous mountains, plantation vistas, and tall trees, and Wayanad in particular might be one of the ideal locations to add excitement and originality to your wedding. While the wedding arrangement is normally simple, the images always tell a completely different story since the natural location provides all of the requirements for lavish décor and theme. Such beautiful natural locations are offered here in Wayanad by VOYE HOMES for your themed weddings.
The Hill District Club, Wayanad
The Hill District Club by VOYE HOMES is one of the top Resorts in Wayanad well known for conducting exclusive wedding events. Spread over 3.5 acres of Greenland in Kolagappara, Wayanad with stunning scenery, top-notch amenities, and fun activities, this resort welcomes visitors and gives them the finest experience possible. The large open area with lush meadows and activities makes the location a distinctive backdrop for themed weddings (royal, natural, or island), as requested by the client. In addition to organising exclusive wedding events it is well known for conducting business retreats.
With a Banquet hall, parking amenities, luxury, deluxe and family rooms for visitors, an on-site restaurant, a kids' play area, and a swimming pool, this resort in Wayanad offers the best facilities to make your wedding event a grand one. The banquet hall has a seating capacity of 1500 guests and space for 2000 floating guests.
For Bookings Call +91 9072714953 or click below
Need help planning your dream wedding? Voye Homes are the top wedding planners in Kerala that takes care of all your wedding requirements so that you can focus on whats important.
Call – +91 9072714953 or click below