The Southern Indian state of Kerala is renowned for its diverse wildlife, which includes elephants. For nature lovers, spotting elephants and other wildlife is a fulfilling and thrilling hobby. There are numerous locations in Kerala where you can avail a guided safari or a hike to witness the beautiful wildlife, including elephants, in their natural habitat. However, there are not many places to stay in those areas.
We're here to introduce you to this rainforest resort in Wayanad, which is situated in the heart of the pulpally jungle, close to the habitat of elephants and other wildlife. Here, you can have a tranquil stay while indulging in your favorite activity of wildlife spotting.
Tusker Inn Forest Lodge by Voye Homes
Tusker Inn Forest Lodge by VOYE HOMES is located in Pulpally, Wayanad, surrounded by Pathiri forest. The primary attraction of this forest resort in Wayanad is its setting in the forest and its remoteness. The journey to this property is exciting in itself, and staying here means enjoying an exclusive stay close to nature. The expansive dam view and wild animals replenishing themselves in the nearby water bodies are great sights from the stay. And as the name suggests, Tusker Inn Forest Lodge is a great place for spotting the elegant & enormous elephants!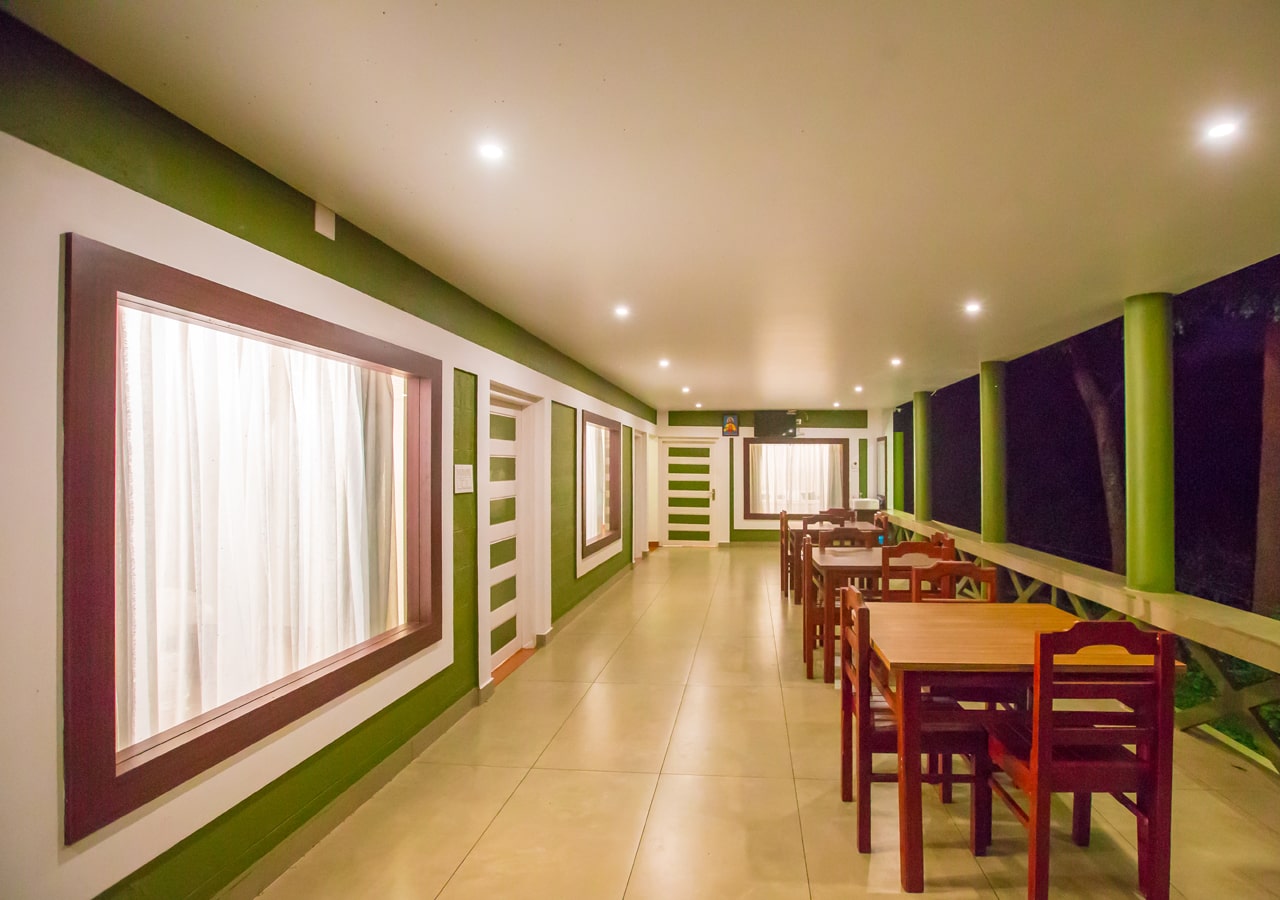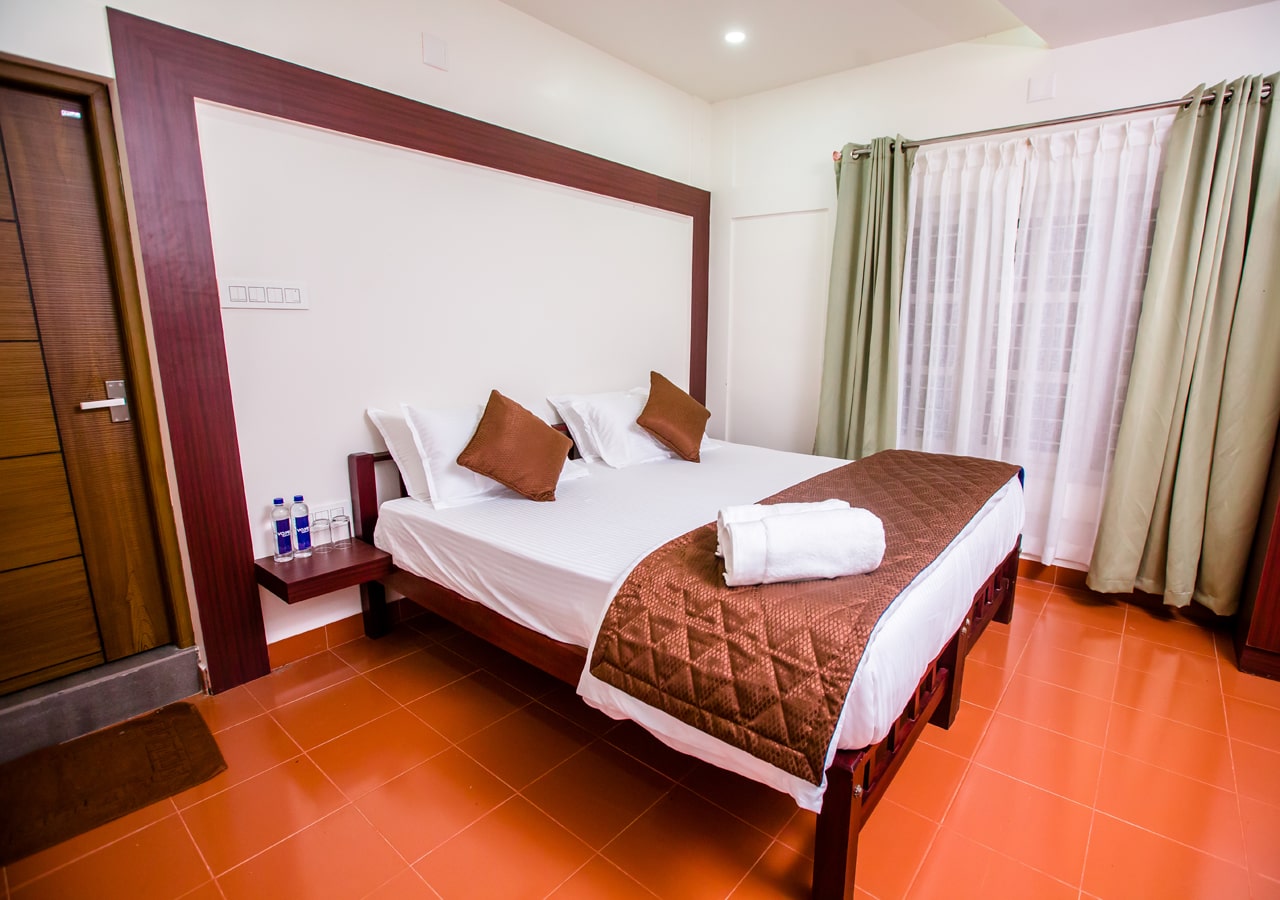 A three-bedroom hotel by VOYE HOMES, Tusker Inn provides a cozy and comfortable stay in the green luxury. We provide facilities to park your vehicles, from where a 4×4 Jeep will transport you to the property safely. During your stay, you can closely experience the tribal culture and visit the tribal colonies. Also, you can spot a variety of wild animals from the property. A beautiful evening view of the forest and the view of Mudikkode dam are not to be missed when you stay here. 
Apart from being one great spot for families and friends to relax, Tusker Inn Forest Lodge is also perfect for team outings. We offer great ambience for team-building exercises and events. However, it will only be available to one team at a time to ensure privacy and safety. 
How to Reach Tusker Inn Wayanad?
The nearest airport is Kannur International Airport which is 90 kms away
The nearest railway station is Calicut Railway Station which is 108 kms from the resort
The nearest major city is Pulppally and the nearest bus station is Pulpally bus stand. Tusker Inn is 3 kms away from the main road 
Highlights of the Jungle Resort
Private Forest Lodge 
Forest Stay
Wildlife spotting
Campfire & BBQ
Pulpally Forest
In house restaurant
Nature Walks
Forest Drive
4×4 Jeep Ride
Tribal community visit
Jeep Safari
Forest Drive
Tribal community visit
Fishing
Historical Temple visit
BBQ & Campfire
How to Book your Forest Stay?
As the resort welcomes one group of guests at a time there is high demand in booking so make sure you check availability and plan your trip in advance. You can visit VOYE HOMES by clicking the link below or Calling +91 9539690660 to check availability and booking details.
Looking for more private stays in Wayanad? Check out Voye Homes with wide variety of experiential stays ranging from villas, cottages, bungalows and more. Click below to explore