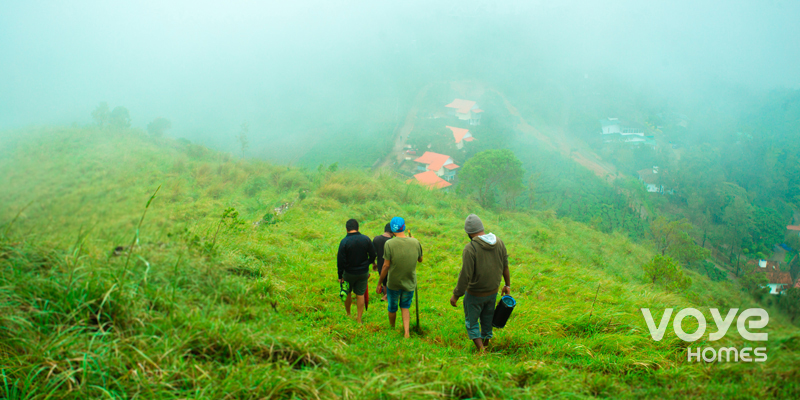 Vagamon, a picturesque hill station nestled in the Western Ghats of Kerala, India, is a hidden gem that captivates travelers with its pristine beauty and tranquility. Located at an altitude of 1,100 meters above sea level, Vagamon is renowned for its lush green meadows, mist-covered valleys, and majestic pine forests. The pleasant weather, cool breeze, and misty ambiance make it a perfect getaway for nature lovers, adventure enthusiasts, and those seeking solace in the lap of nature. 
If you're planning a trip to Vagamon finding the right accommodation is essential, holiday homes are a popular choice among tourists. With their cozy interiors and stunning views, holiday homes in Vagamon provide a comfortable and homely stay experience. In vagamon there are variety of holiday homes that offer modern amenities, well-furnished rooms, and warm hospitality. These holiday homes are strategically located close to the main tourist locations, allowing you to easily explore the nearby attractions such as the Vagamon Meadows, Pine Valley, and Kurisumala Dairy Farm. You can also indulge in thrilling activities like trekking, paragliding, and rock climbing in Vagamon, making it a perfect destination for adventure enthusiasts. So, if you're looking for a memorable stay amidst the serene beauty of Vagamon, booking a holiday home is undoubtedly one of the best options for an unforgettable holiday experience.  
Anudhyana Resort by VOYE HOMES
Vagamon is a lovely hill station on the Idukki-Kottayam route that is dotted with gardens and excellent glades. Anudhyana is a luxurious private cottage surrounded by tea gardens, lovely meadows, profoundly amazing valleys and dales. Vagamon is obviously a great excursion site renowned for travelling and climbing, located near Peerumedu in the Idukki region. VOYE HOMES Anudhyana Private villa is surrounded by beautiful grassland, with panoramic views all around, making it one of the top Vagamon hill resorts. The verdant slopes, velvet yards, and overall mystical feel of the location are extremely original and picture perfect. Numerous activities, including trekking and rock climbing, are available to visitors.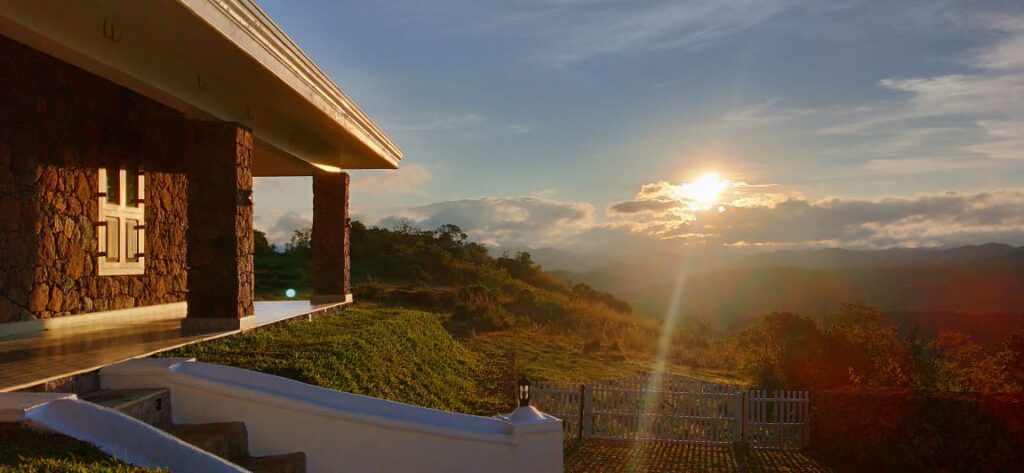 Vagamon is a beautiful place with beautiful hills. Its terrain and climate have made it a refuge for Kerala's tea plantations. These plantations and Tea Plantation Bungalows are scattered over Vagamon and offer breathtaking views and endless cups of tea, making them one of the must-see tourist destinations in Kerala for your family vacation. VOYE HOMES Anudhyana private cottage is a two-bedroom stone villa with all the luxuries and a view of the famed kissing mountains. The VOYE HOMES Anudhyana luxury villa is located on the Kanjar-Pullikkanam road, approximately 12 km from Vagamon town. There are no words to describe the all-encompassing views of VOYE HOMES Anudhyana Hill resort overlooking the Vagamon hills. The climate in Vagamon is tropical, and most months of the year, there is a lot of rain, which keeps the green slopes looking magnificent. The picturesque hill town dotted with tea gardens is promising enough to be one of India's premier eco-tourist ventures, and VOYE HOMES Anudhyana Private Villa is a significant speak among Vagamon's modern event resorts.
Places to Visit in Vagamon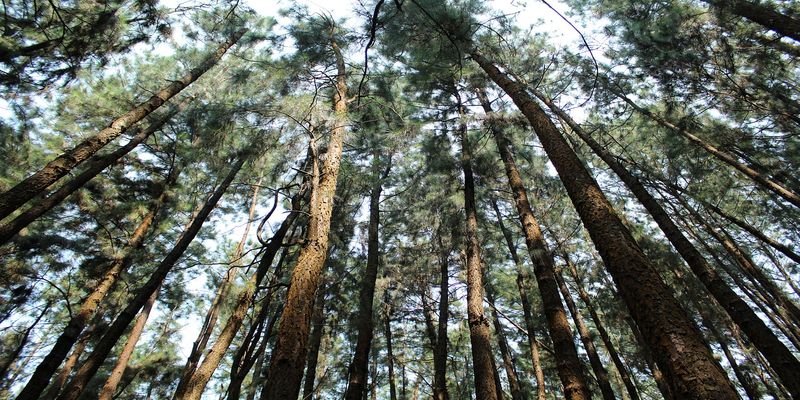 Vagamon, a hidden gem nestled in the Western Ghats of Kerala, India, is a dream destination for nature lovers and adventure seekers alike. This picturesque hill station is renowned for its breathtaking beauty, verdant valleys, and misty mountains. One of the top tourist places in Vagamon is the Vagamon Meadows, a vast expanse of rolling green meadows that offer panoramic views of the surrounding hills. It's a perfect spot for picnics, photography, and simply soaking in the tranquility of nature. Another must-visit location is the Pine Valley, a dense pine forest that provides an enchanting setting for leisurely walks and trekking. The Kurisumala Dairy Farm, a serene dairy farm run by Christian monks, is also a popular tourist attraction in Vagamon. The farm is known for its organic produce and peaceful ambiance, making it a great spot for spiritual retreats. Adventure enthusiasts can indulge in thrilling activities like paragliding, rock climbing, and trekking in Vagamon, with its rugged terrains and challenging trails. Overall, Vagamon is a nature lover's paradise, offering a plethora of tourist spots to explore and admire the awe-inspiring beauty of the Western Ghats.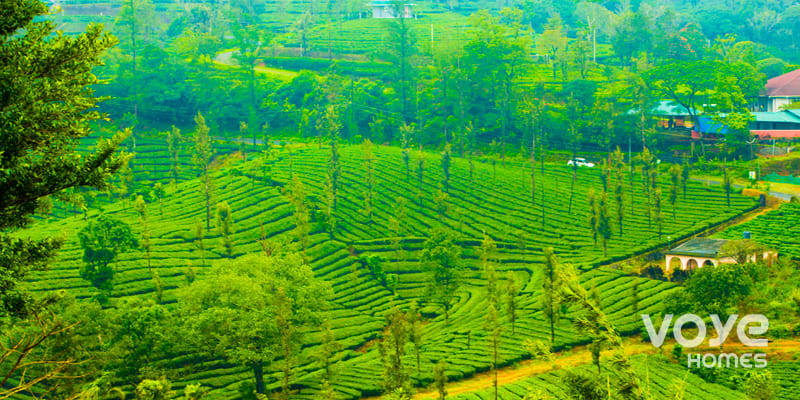 Vagamon, with its breathtaking natural beauty, serene ambiance, and adventurous activities, is truly a paradise for nature lovers and thrill-seekers alike. Whether it's exploring the lush green meadows, trekking through the misty hills, or indulging in adrenaline-pumping adventures like paragliding and rock climbing, Vagamon offers an unforgettable experience. The town's untouched charm, coupled with warm hospitality and the opportunity to immerse oneself in the local culture, makes it a must-visit destination for those seeking a tranquil getaway in the lap of nature. So, if you're looking for a rejuvenating escape from your daily life, Vagamon should definitely be on your travel bucket list. Get ready to be mesmerized by the breathtaking landscapes and holidayhomes, thrill yourself with exciting adventures, and create memories that will last a lifetime in this pristine hill station. 
Looking for Resorts in Kerala? VOYE HOMES offers private holiday homes all over Vagamon and Kerala at affordable rates. Click below and book your next vacation