Shining Caves Resort Attappadi by VOYE HOMES
Voye Homes Shining Caves Resort in Attappadi is Situated on a hillslope terrain amid lush green mountains and grasslands, Attapadi is a beautiful region located in the Palakkad district of the southern Indian state of Kerala. It is famous for its stunning natural scenery, diverse tribal communities, and rich cultural heritage. The region is characterized by rolling hills, dense forests, and numerous rivers and streams that crisscross its landscape. With its unique tribal culture and natural beauty, Attapadi has become a popular destination for tourists looking for an authentic and offbeat experience. A-frame cabin resorts and eco-tourism initiatives have been established to provide visitors with opportunities to explore the region's beauty while respecting its environment and culture.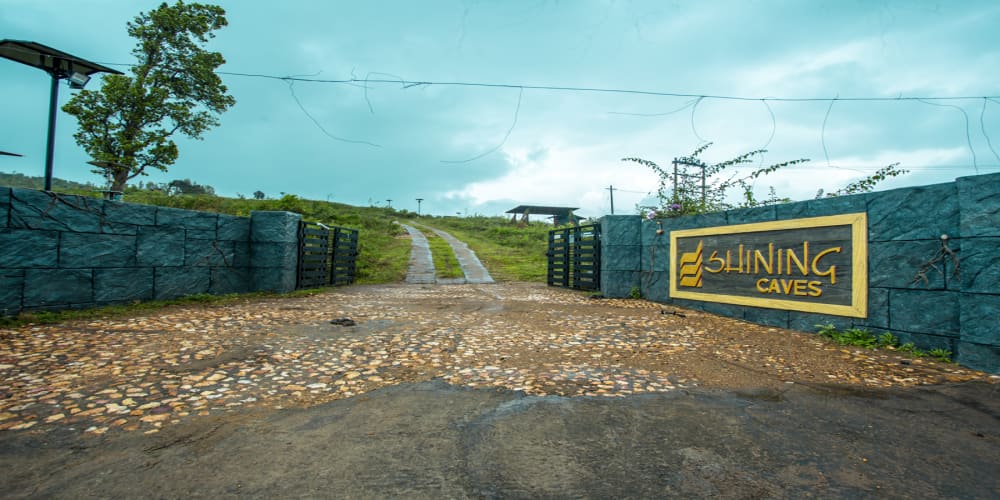 Experience a world where luxury meets nature, adventure, and tranquility intersect, and your accommodation is an ancient geological wonder at the Cave Resort. Shining Cave Resort offers cave houses and villa cabins on acres of land. We provide an incredible experience with cave stays, A-frame stays, and camping in our grassland. Our clean and well-maintained rooms offer a perfect escape from your busy life, allowing you to reconnect with your past. We believe that there is more to life, and we invite you to come and visit us to experience it for yourself. 
Shining Caves Resort - O Cave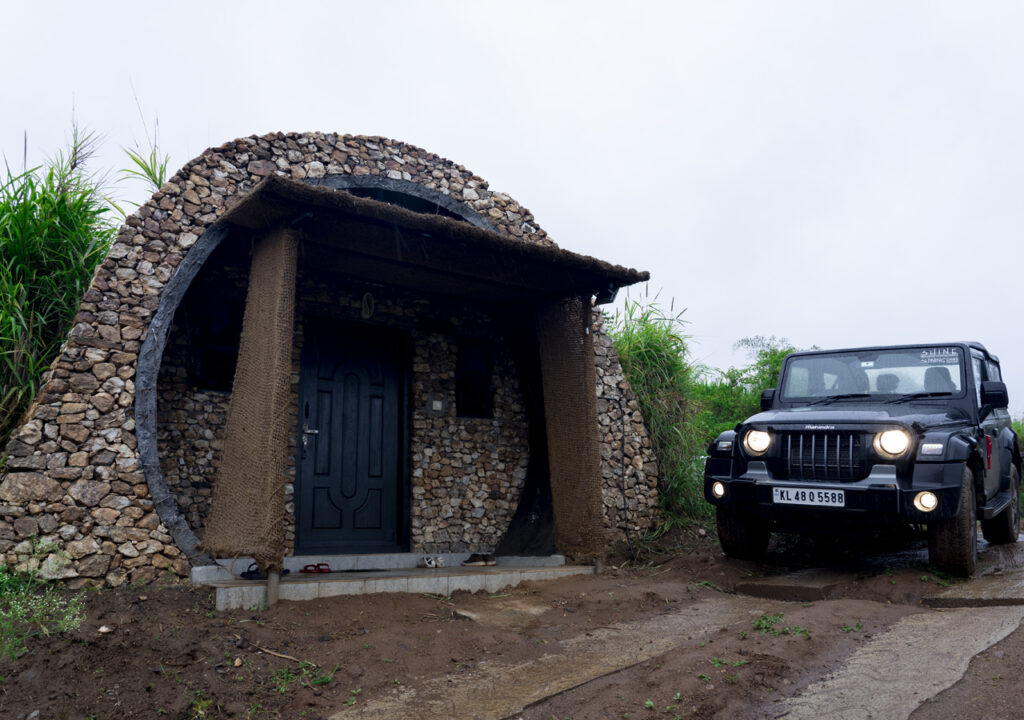 Have you ever dreamed of a resort that defies convention? A place where luxury, innovation, and natural beauty come together to create a truly unforgettable experience? If so, we'd like to introduce you to the O-Shaped Cave Resort. This architectural marvel is nestled in the heart of nature and offers a unique experience that you won't find anywhere else. The O Cave is a 5-bedroom cave house in an 'O' shape, ideal for families and groups. It is surrounded by lush green mountains and offers a range of activities, perfect for adrenaline junkies. 
Shining Caves Resort - A cave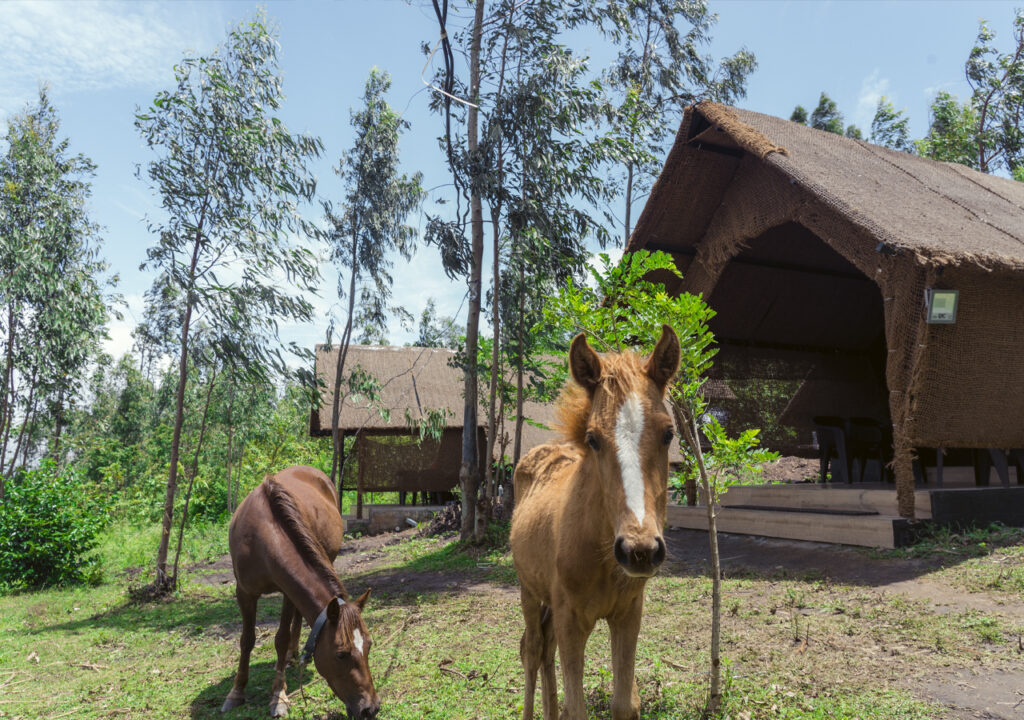 Imagine a resort where the lines between nature and luxury blur, where the architecture seamlessly melds with the rugged beauty of the Earth. Welcome to the A-Shaped Cave Resort, where innovation and nature converge to create an unforgettable experience. 
VOYE HOMES A Caves (Shining Cave Resort) in Attappadi is shaped like the letter A  The resort is located on a hillslope in the middle of a grassland, providing enough space for large groups to set up tents or frame buildings. With mild wind speeds and rapid fog movement, the resort is surrounded by lush green mountains. This Hill View resort is perfect for backpackers and solo travelers looking to escape the bustle of busy city life and enjoy a calm and comfy stay amidst the richness of nature. 
Shining Caves Resort - Igloo Cave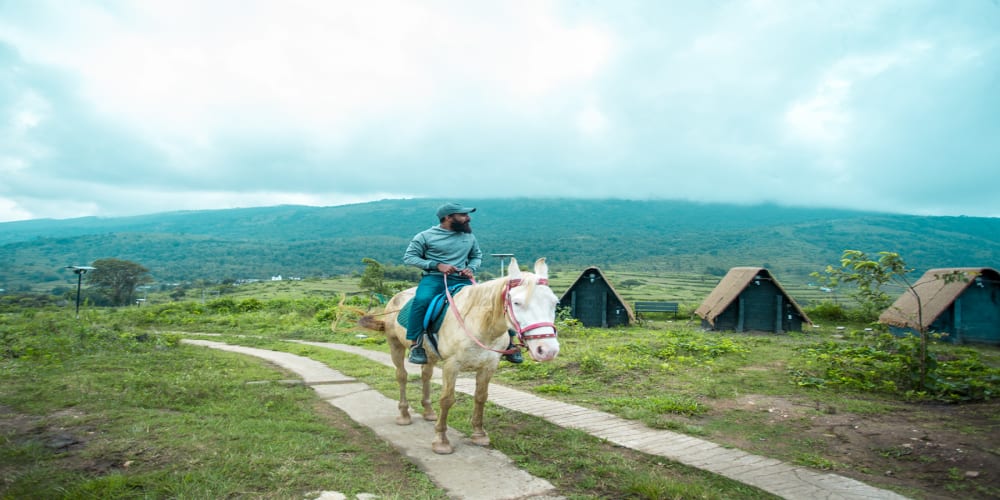 Igloos are snow-made houses built in very cold temperatures to keep people warm from the outside cold. snow huts or snow houses. VOYE HOMES Igloo Caves (Shining Cave Resort) in Attappadi offers a breathtaking view from a breathtaking spot. It is located on a hill slope terrain in the middle of a grassland. If you want to stay in a place with a pool, you can enjoy the swimming pool located in the middle of the grassland, which is another major attraction of this amazing destination.