Wayanad is a beautiful district located in the north-eastern part of Kerala, India that offers a plethora of things to do and places to visit for tourists. The region is known for its lush greenery, rolling hills, and beautiful waterfalls. In addition to these tourist spots, Wayanad is also known for its rich cultural heritage. The region has a long history of art and culture, and there are many traditional art forms that are still practiced here. Overall, Wayanad is a beautiful destination that offers a mix of natural beauty, culture, and adventure. Visitors can enjoy trekking, wildlife safaris, and cultural performances while soaking in the stunning landscapes and rich heritage of the region.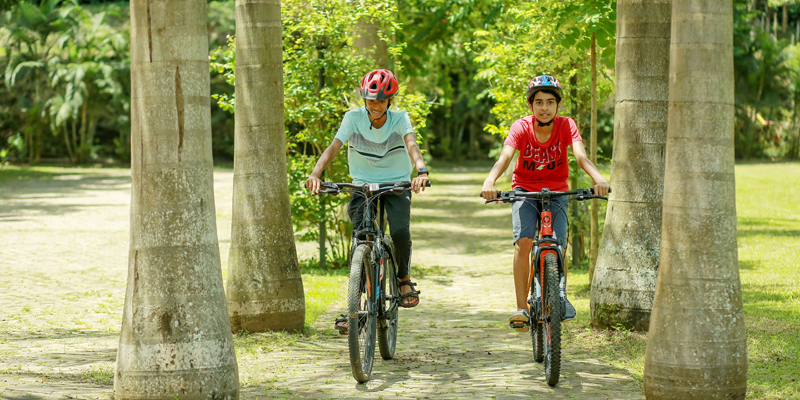 Wayanad is a perfect destination for families, couples, kids, and students alike, as it offers a variety of activities and experiences that cater to different interests and age groups. So, take your time to research and select the activity that excites you the most, and get ready to have an unforgettable trip to this beautiful destination. 
Wayanad has several nature parks and wildlife sanctuaries that are perfect for a day out. The Wayanad Wildlife Sanctuary and Muthanga Wildlife Sanctuary offer jeep safaris and nature walks, allowing families to get up close with wild animals like elephants, tigers, and deer. 
The trek to Chembra Peak is one of the most popular activities in Wayanad, offering visitors a challenging and rewarding experience. The trek begins with a scenic walk-through tea estates and forest, before ascending steeply to the summit. From the peak, you can enjoy panoramic views. 
The Edakkal Caves are a unique and fascinating attraction located in Wayanad. The caves are known for their ancient rock carvings, which are believed to date back to the Neolithic age. Once at the caves, visitors can explore the intricate carvings and learn about their historical and cultural significance. The Edakkal Caves are a must-visit for anyone interested in history, archaeology, or culture, and offer a unique perspective on the region's past. 
Pookode Lake is a picturesque freshwater lake located in Wayanad that offers a range of activities, including boating. Visitors can rent a pedal or rowboat to explore the lake's crystal-clear waters, which are surrounded by lush greenery hills. 
Enjoy Bamboo Rafting at Kuruva Islands
Kuruva Islands is a beautiful cluster of islands located in the Kabini River in Wayanad, which offers a unique activity for tourists – bamboo rafting. Visitors can enjoy a scenic ride on a bamboo raft, which is operated by local guides, and navigate the tranquil waters of the river. The lush greenery surrounding the islands and the chirping of birds in the background make the experience even more delightful. 
Banasura Sagar Dam is the largest earthen dam in India and the second-largest in Asia, with the majestic Banasura hills providing a stunning backdrop. Visitors can enjoy the panoramic views of the surrounding landscape, or take a speedboat ride on the reservoir. 
Ziplining in Wayanad is a popular adventure activity, and offer a unique way to experience the natural beauty of Wayanad. It's a must-do activity for anyone looking to push their limits and add some excitement to their trip. The Hill District Club by VOYE HOMES is one of the best Resorts in Wayanad with zipline, you can also enjoy many more activities like Low rope activities, Big Swimming pool, Fishing, etc. 
Enjoy a refreshing dip in Meenmutti Waterfalls
Meenmutti Waterfalls is a popular attraction located in Wayanad and visitors can enjoy a refreshing dip in the cool waters of the pool below the waterfall or take a leisurely walk along the banks of the stream. It offers a refreshing and rejuvenating experience for visitors of all ages. You can also take rest at Chandragiri Bungalow by VOYE HOMES near Meenmutti Waterfalls. It is one of the best places in Wayanad where you can experience the misty climatic conditions the most. 
Looking for Resorts in Kerala? VOYE HOMES offers private holiday homes all over Wayanad and Kerala at affordable rates. Click below and book your next vacation